April 4, 2023 – Nathaniel Raylon Wright, age 20 years-old, was arrested Monday for Felony Robbery.
An altercation began at a Hopkins County address on Country Road 1174. At the core of the dispute was an unpaid debt.
Wright confounded a man who owed him money. That man attempted to partially repay the debt with a $100 bill. Wright felt that this amount was not sufficient, and demanded more. When the man refused to offer more cash, Wright allegedly attacked the man. The victim's money fell to the ground, and Wright allegedly grabbed the cash and fled. This entire exchange was witnessed by at least three other people. The amount of cash taken by Wright was stated to be $360.00.

Hopkins County Deputies were dispatched to the scene, and interviewed everyone involved except Wright. Based on the information gleaned during those interviews, a search began for Wright.
A Deputy located Wright standing on a porch at another CR 1174 address. That address is approximately 1 mile from the scene of the altercation. When the owner of that residence was contacted, that owner said Wright had knocked on his window and stated that he (Wright) had just beat up a man and stole his money.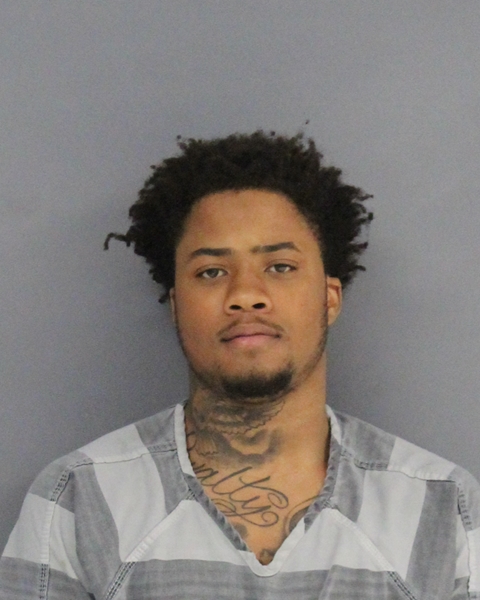 As the search continued, Wright appeared at the Hopkins County Sheriff's Office Lobby in Sulphur Springs. He told Law Enforcement that he wished to give his side of the story. Wright was notified that he was not under arrest, and could leave at anytime. Wright's version of the altercation and robbery did not include attacking the victim. In Wright's version he simply 'pushed' the victim and the money fell to the ground. Wright declared the money was at his residence on CR 1175. However, Wright did not consent to Deputies retrieving the cash.
A search warrant was obtained for Wright's residence. During the execution of the search warrant, it was learned that Wright's Cousin now had the money. That cousin was contacted and instructed to bring the money to the Sheriff's Office. He didn't comply. It was then arranged for that cousin to give the money to Law Enforcement at his residence. The cousin cooperated and surrendered $150.
When asked about the remainder of the money, the Cousin stated that during the trip to deliver Wright to the sheriff office, they made several stops and purchases. They apparently purchased gasoline, and ate a meal together at a local burger joint. He claimed ignorance as to where the remainder of the money went.
Wright is in Hopkins County Jail, charged with Felony Robbery,
If you have an emergency, dial 9-1-1
The Hopkins County Sheriff's Office is located at 298 Rosemont Sulphur Springs, TX 75482. You can reach them for non-emergency matters at (903) 438-4040.