Paris Junior College Women's Basketball is planning a series of mini-clinics in the Hunt Center April 28 through April 30. One session is for those aged five to 10 and Grades 6-12 for the other three. All clinics will be held in the Hunt Center. "Last year's clinic was amazing," said PJC Women's Basketball Coach Brittany Christian. "Don't miss out this on this one."
Friday evening, 5:00 p.m. to 8:00 p.m., is the Youth Immersion Clinic for those aged five to 10, covering drills, fundamental skills and concepts, and games and entertainment.
Two clinics for grades six through 12 will be held on Saturday. The Point Guard Clinic, 9:00 a.m. to 12:00 p.m., will cover ball handling, decision-making, and game management. The Shooting/Iso Scoring Clinic, 1:00 p.m. to 4 p.m., covers ball screen reads, attacking closeouts and match ups, and footwork and mechanics.
Sunday's Plyometrics/Speed/Agility Clinic for grades six through 12 teaches explosion, footwork/reaction time, and change of speed/direction. The sessions are $40 each with available multi-session/multi-child discounts. For additional information, contact Coach Christian at [email protected] or 903-782-0207.
To sign up for the clinics, visit the PJCWomensBasketballClinic, download and fill out the form, and return it to PJC Women's Basketball, Paris Junior College, 2400 Clarksville Street, Paris, TX 75460.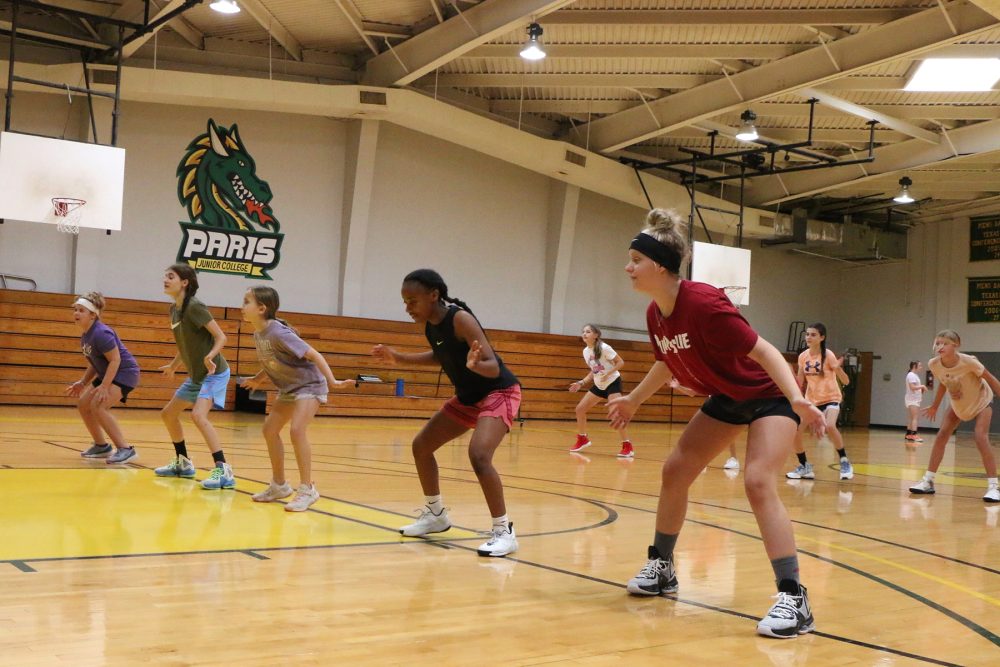 ---
Paris Junior College — located in Paris, Texas, about 100 miles northeast of Dallas — has been a part of the Lamar County community since 1924.
Paris Junior College offers Associate in Arts, Associate in Science and Associate in Applied Science degrees, as well as Certificates of Proficiency in technical/workforce fields. The college has expanded its academic curriculum through the years to encourage associate degree and university transfer candidates. Since establishing its first vocational program — jewelry and watchmaking in 1942 — the college has been aggressive in adding technical/workforce programs that will benefit students entering the workforce.
The campus of 54 tree-shaded acres includes 20 major buildings and residence halls and provides students a unique and pleasant environment for learning.
Paris Junior College also operates centers in Sulphur Springs, Texas, and in Greenville, Texas.
Vision
To be the educational provider of choice for the region.
Mission
Paris Junior College is a comprehensive community college serving the region's educational and training needs while strengthening the economic, social and cultural life of our diverse community.