Norman Lee Bedford, 80, of Sulphur Springs, passed away on Friday, April 14, 2023.
A Celebration of Life Gathering will be held at 2:00pm on Wednesday, April 19th at Spence Chapel, First Baptist Church of Sulphur Springs.
Arrangements facilitated by West Oaks Funeral Home. There will be a time of visitation for friends and family beginning at 1:00pm prior to the service.
Norman was born in Ft. Worth on June 12, 1942. He graduated from Arlington Heights High School in Ft. Worth and The University of Texas at Arlington. He worked for many years for Texas Utilities and started and operated his own electrical supply company, BESCO, in Sulphur Springs. For almost 42 years, he was married to Sammie Long Bedford. He was involved in Kiwanis, served on the City Council of Sulphur Springs, participated in prison ministry, served as a local pastor at Stagner New Life Baptist Church, and was an active member of Community Bible Study and First Baptist Church of Sulphur Springs.
Norman is preceded in death by his parents, Woodrow Bedford and Velda Andrews; his dear aunt, Maxine VanNoy; and brother, Dean Andrews.
Norman is survived by his wife, Sammie Bedford; his brother, Jack Andrews; his children, Lee and Kim Bedford, Tiffani and Clayton Stidham, Shawn and Lauri Brewer, and Brian and Jeannie Brewer; ten grandchildren, Michael Richards, Kinsey Wing, Chance Bedford, Lauren Stidham, Emma Stidham, Cara Landers, Colton Brewer, Clay Brewer, Austin Brewer, and Autumn Brewer; and eight great-grandchildren, Kyler Wing, Weston, Walker and Wyatt Landers, Charly Boone, Chase Brewer, Emery Brewer, and Harlan Brewer.
The grandchildren will serve as honorary pallbearers.
Memorials may be given to Strategic Renewal International, PO Box 370233, Denver, CO 80237 – Support for Shawn Brewer, RD Central/Southwest or Beautiful Feet International Ministries, PO Box 795, Sulphur Springs, TX 75483.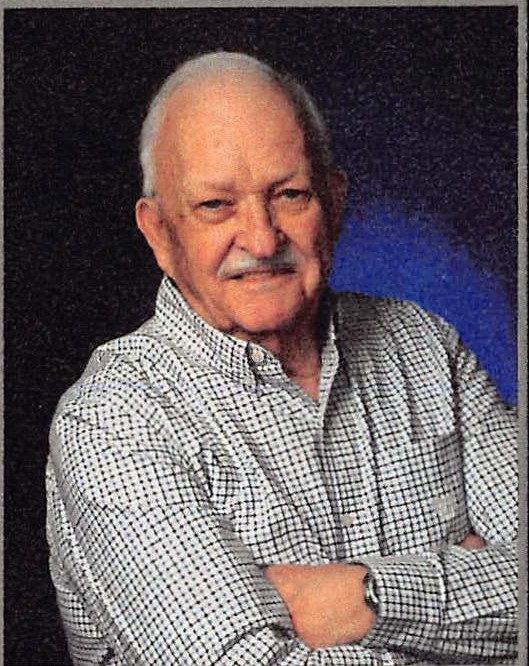 ---