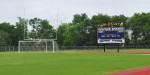 Coach Ross Hicks and his team had a solid outing Tuesday and Wednesday, Apr. 11-12 at Liberty Eylau's Harris Field for the 15-4A District meet, as Sulphur Springs sends five athletes and a relay team to the next level.
"Overall, it was a good day," the track and field coach said Thursday morning.
One of two Lady Cats to qualify for an event at the Area meet is Jaicee Jasmer. Her efforts in the 200 M dash got her fourth place at a time of 26.92. Finishing top four allows the Sulphur Springs athlete to qualify for Area. Jasmer, however, really shined in pole vault. The sophomore's 10'6″ winning mark made her the first of two Lady Cats to win an event at the 15-4A district championship.
Amerson Boles also moves on in pole vault, placing fourth at 9′.
The 800 M dash sees two Sulphur Springs athletes qualify for Area:
3rd. Abbey Williams — 2:32.97
4th. Laney Hurst — 2:34.81
Rainey Johnson narrowly missed out on placing coming in five seconds after Hurst in fifth.
1600 M run saw Edith Martinez come in second place, at 5:44.93 and getting eight points in the process for Sulphur Springs. The Lady Cat then went and emerged victorious in the 3200 M run, crossing the finish line with a winning mark of 12:49.61.
Dylan McKinney missed out on qualifying the 1600 in fifth and Williams got sixth in the 3200. Coach Hicks said McKinney was in the fourth the entire race but was edged out in the final steps by a Paris runner, losing out on the final qualifying spot by 0.15 seconds.
And the 4×200 M relay team of Rowan Faircloth, Trinity Jefferson, Codee Roland & Jasmer moves on to the Area round as the Lady Cat squad got fourth in the event.
Sulphur Springs athletes not previously mentioned scoring points over the two day district championship at Liberty Eylau were
Jaden Allen, 110 M hurdles — 19.31 (5th)
Madison Jeter, 300 M hurdles — 53.72 (6th)
Trinity Jefferson, High Jump — 4'8″ (5th)
The first two aforementioned Lady Cats are freshman and competing at a high level at the District championship, an experience that Coach Ross Hicks believes is crucial for the development of Sulphur Springs track and field.
The relay team of Aaliyah Cheatum, Hurst, Johnson and Jolea Moore came up fifth in the 4×400 M relay crossing the line at 4:21.57. While missing out on the Area meet, Tuesday's outing is a season best time for the Lady Cats.
In the 4x100s, Jaicee Jasmer, Jefferson, Roland, and Vanessa Wayne got 6th.
Cumulating 69.5 points, Lady Cat track and field finished fourth at the 15-4A meet.
Coach Hicks liked what he saw from his team over the two day meet held at Harris Field in Texarkana.
"Nearly all of them had a season-best here at district, so we're peaking at the right time. And I truly think that peak will continue through Area and they're gonna be ready to roll in Paris next week."
Next up, the track and field coach and five of his athletes plus a relay team move on to the Area meet scheduled to be held in Paris on Thursday, Apr. 20.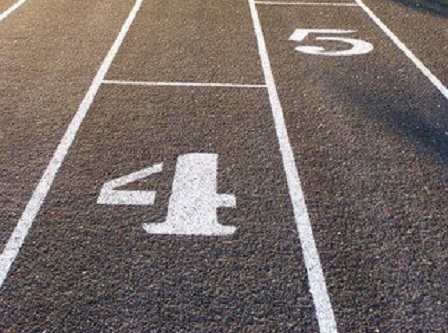 ---
KSST is proud to be the official Wildcat and Lady Cat Station. We broadcast Sulphur Springs ISD games year round live on radio. When allowed, we also broadcast games via our YouTube channel.