Kenneth Ray Beck, 80, of Sulphur Springs, passed away April 10, 2023, after a long bout with Parkinson's disease and dementia. Ken was born July 27, 1942, to James Robert and Bonnie Faye Spangler Beck, the seventh of eight children. He was part of a multi-generational family on the farm in the Pleasant Grove Community.
Ken graduated from Sulphur Springs High School, class of 1960. He married Janice Crawford April 4, 1964. She survives. He joined the Texas National Guard 49th Armored Division in 1964 and graduated from officer candidate school in 1966. In 1977 Ken transferred to the South Carolina National Guard and completed 22 years of military service, retiring at the rank of Major.
Ken's career in manufacturing began in the early 60s with Rockwell International, as a machine operator and progressing to foreman while attending East Texas State Univ. (A&M Commerce) part time. He graduated in 1970 with a B.S. degree. He was promoted to Plant Superintendent in 1974. In 1977 his career took him to South Carolina, and later to Michigan as a plant manager and a vice-president of machine tools for Detroit Broach. The next move was to St. Louis in 1984 as a general manager, and then director of operations for Crane Corp. Ken went to work for Cooper Power Systems and moved back to his beloved Texas in 1991 to take over the Nacogdoches facility. He left manufacturing after 35 years and began buying and selling land and timber. As in all his endeavors, Ken was successful in this new venue. He made many friends all over East Texas in those 19 years before Parkinson's disabled him.
Ken's passion was baseball, from his own "Pony League" days, through high school and playing with the Sulphur Springs Eagles in the 60s. He coached Dixie League boys' baseball in Nacogdoches for seven years, and had the pleasure of seeing one of his proteges, Brandon Belt, excel and go on to the MLB pros. In 2002, the last year he coached his team of 14-year-olds, including his own grandson, the team won state and played in the Dixie League World Series.
Ken is survived by his wife, three daughters, Dena and Chad Hartung of Frisco, TX, Charlotte Faulk of Greenville, SC, Lorna and Mark Lee of N. Richland Hills, TX. Five grandchildren, Allison Beck of Denton, John and Molly Hartung of Frisco, Savannah and Ragan Lueck of Charlotte, NC, a sister and brother-in-law, Martha and Gerald Heard of Sulphur Springs., and sister-in-law, Edee Beck White, also of Sulphur Springs.
Ken was preceded in death by his parents, brothers, James, Wayne, Roy, and Jerrel Beck, sisters, Billie Henry and Joy Sullivan, and grandson, Stanley Beck.
Visitation will be 6 to 8 pm Friday, April 14, at West Oaks Funeral Home, and graveside service at 2 pm, Sat, April 15 at Pleasant Grove Cemetery North, Mark Beck officiating.
In lieu of flowers, memorials may be made to Sulphur Springs Boys Baseball, 898 Forest Lane, Sulphur Springs, TX, 75482, or Nacogdoches Youth Baseball Assn., P.O. Box 630515, Nacogdoches, TX 75963
West Oaks Funeral Home is in charge of arrangements.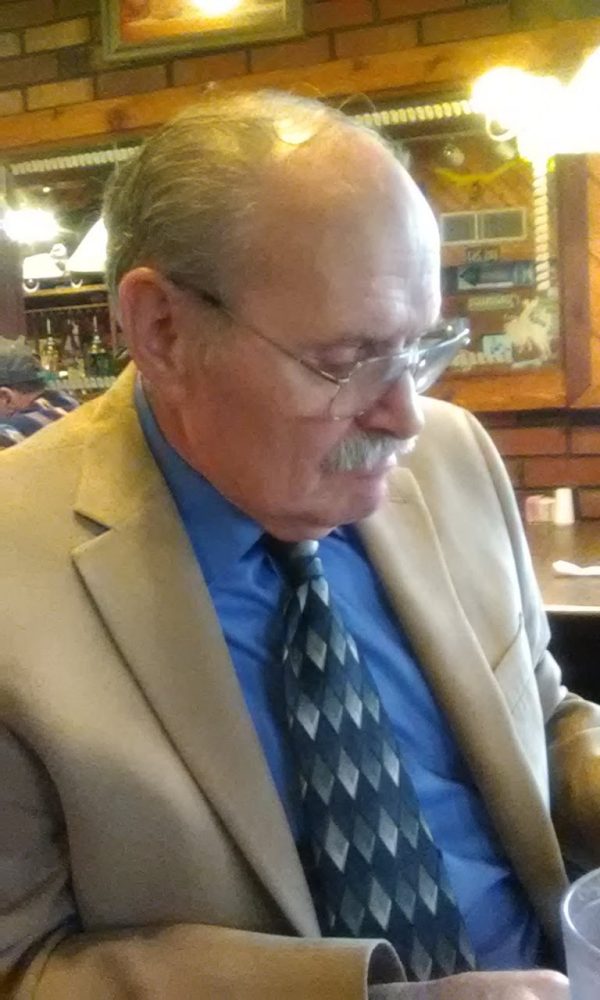 ---