Houseguest Wields Machete: Arrested with 10 grams of Meth
April 20, 2023 – Hopkins County Sheriff's Deputies responded to a welfare concern around 6pm on Wednesday. The concerned homeowner told deputies that a houseguest, given permission to stay at the residence for a few weeks, was acting strange.
The homeowner reported PEREZ-ENCIZO, ROSALIO, age 39, was climbing trees, hiding in bushes and wielding a machete. Deputies attempt to locate the accused behind the residence. Once located, he was observed looking into the sky and acting as if he was under the influence.
Deputies were unable to verify if he still carried the machete or other potential weapon. Deputies began to give verbal commands to PEREZ-ENCIZO to exit the woods and to come out with his hands up. He eventually exited the woods with what appeared to be a piece of metal in his hands.
Deputies advised PEREZ-ENCIZO to get onto the ground for both everyone's safety.. He complied partially by laying on the ground, but attempted to return to the woods. Deputies were still unsure if he had a weapon.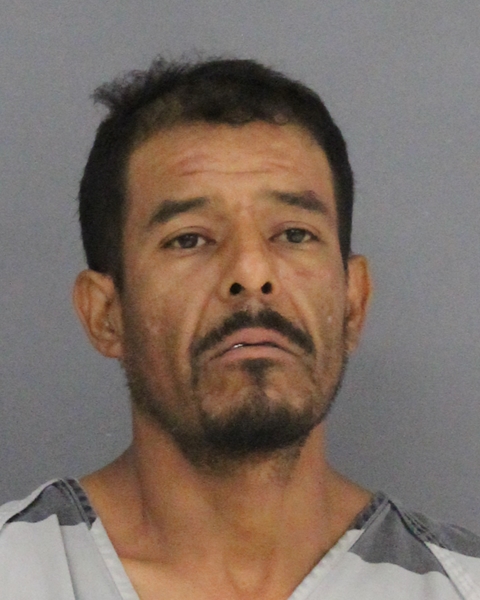 Deputies deployed a single duty issued taser in order to gain compliance. They were able to place PEREZ-ENCIZO into double locking handcuffs. After placing him into handcuffs Deputies began to conducted a frisk in attempt to locate any weapons. During the search, Deputies felt a baggie containing a substance believed to be methamphetamine. Deputies removed the baggie and escorted him to a patrol car.
PEREZ-ENCIZO was reluctant to cooperate with Deputies. Deputies placed him in the rear of a patrol car and transported him to the Hopkins County Jail where he was placed into a violent cell due to being extremely intoxicated.
Deputies processed the evidence which field tested positive for methamphetamine and weighed approximately 10.038 including packaging. A/P was booked into the Jail for possession of a controlled substance penalty group 1 greater than 4 grams less than 200 grams.
If you have an emergency, dial 9-1-1
The Hopkins County Sheriff's Office is located at 298 Rosemont Sulphur Springs, TX 75482. You can reach them for non-emergency matters at (903) 438-4040.