March 1, 2023 – MCNEAL, DEAJENAE DERIEN was arrested and charged with submitting and collecting a fraudulent prescription for a Codeine-Promethazine containing drug. The 21 year-old Georgia resident, who reports herself as unemployed, is charged with a Third Degree Felony.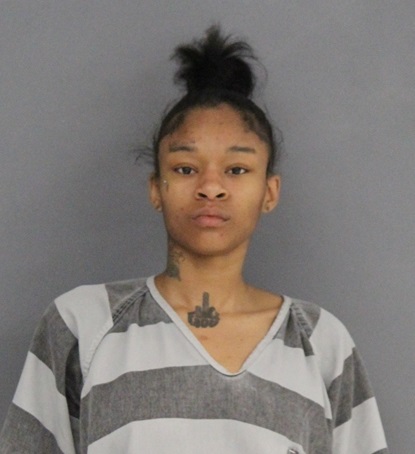 The script was allegedly sent from a Waco, TX physician to a Sulphur Springs pharmacy. McNeal arrived at the pharmacy and collected the medication in person. She was allowed to leave the pharmacy. Pharmacy staff then contacted the prescriber to confirm the validity of the script. The physician denied issuing the prescription.
The defendant's description and vehicle information were relayed to police. Law enforcement quickly located the accused and a traffic stop was initiated at a nearby gas station. McNeal was Mirandized and allegedly confessed to the crime, stating that she was picking up the medication "For another person." After her admission she then exercised her right to remain silent.
She was transported to Hopkins County jail without incident. The vehicle was released to the driver.
The Hopkins County Sheriff's Office is located at 298 Rosemont St., Sulphur Springs, TX 75482. Non-emergency calls can be made to (903) 438-4040.