William Ray Nash was born on January 15, 1943, to the late Sidney/Lena Fay Malone Nash. He was the oldest child of that union, followed by Bobbie Faye Brown, the late Charles Edward Nash (Linda), Robert Joe Nash (Cathy), and Alice Moore all of Sulphur Springs, Texas.
Ray accepted Christ at an early age, following the death of his mother, when he was 7 years old. He subsequently joined Morning Chapel Missionary Baptist Church. He is a graduate of Douglas High School Class of 1961. He began his career with Rockwell International (Nordstrom, Flowserve) in 1962 which he gave 43 years of faithful and dedicated service.
In August 1965, He married Melba Jean Hawkins and they have enjoyed and cherished more than 57 years of marriage.
The Legacy of the Legend
Ray and Melba's only child is Antonio Ray Nash of Austin, Texas; Daughters in Law: Dorsey Flowers of Phoenix, Arizona and Melanie Nash of Austin, Texas; Granddaughters: Antwanelle Nash-Ford (Ohio), Aidreauna (Ruttie) Nash (Austin), Me'Leauna Nash (Tyler), and Gabreunna Nash (The University of Texas at Austin); Grandson: Miekaul Nash (Texas Tech University at Lubbock); Great-Grandsons: Raynelle, Vincent, and Azariah Ford (Ohio). He is survived by Aunt/Mama: Ada Malone Sims; Stepmother: Rosa Nash Taylor (Mt. Vernon); God Daughters: Achalee Miller (Miller Grove), Nona Brown Gilbert (Sulphur Springs), Sunnette West, and Terry Hawkins (Sulphur Springs); followed by a long list of brothers in law, sisters in law, nieces, nephews, cousins, and a countless number of friends.
"Ray" Nash has his accolades of working at Rockwell for over 43 years, as a company, where he was an integral part of his team for making components for nuclear reactors, the Space Shuttle, The Air Force's B1-B Lancer Bomber, and a host of industry products. He is also the co-owner of Melba's Kreation (a floral company which handles floral, catering, weddings, and other memorable occasions. He and my mother shared numerous awards for Best Float during the Dairy Festival and Fall Festival; not to leave out the 20 years of their monthly booth at Trading Days, Canton, Texas.
Ray has left an incredible legacy on his family as the Late Uncles Charles would say "He is the greatest friend" that our family ever had. As an un-common pilar of this community he offered great wisdom and down-home insights, to his family and all whom knew him. He came to prominence the old-fashioned way; strong faith in God; love of family and worked hard to achieve what you want in this world.
Though he is now gone from our lives, we will always remember Ray Nash.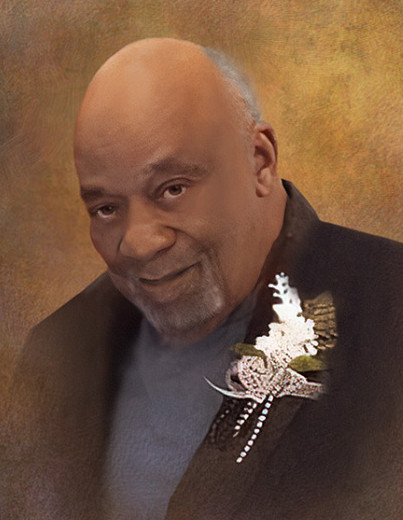 ---