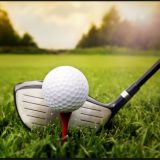 Coach Jeremy DeLorge and Wildcats golf had themselves quite the four days, playing in 72 holes over three courses.
Sulphur Springs shot 317 in two straight rounds Friday, getting 324 Saturday, and finishing with 319 Monday.
The men's golf coach said his team faced all sorts of conditions over the four days: cold; wet; high, low, or no winds; as well as sunny skies at times.
Coach DeLorge began a rigorous four days playing 36 holes Friday at Twisted 54.
Not only that, but the team then played 18 on Saturday at Pinecrest CC.
"It was definitely putting them through the ringer," Coach DeLorge said, but added this past weekend was a good test for his squad, as five varsity athletes had never had an experience like that.
The meat grinder had little effect on Sulphur Springs, as the team shot a season-best 317 on Friday in back-to-back rounds, also getting 324 Saturday at the Pine Tree invitational.
Results from rounds 1-3, Friday and Saturday:
Caleb Kesting — 80/78/80
Nick Burney — 80/76/79
Gage Gideon — 79/81/79
Luke White — 78/82/86
Noah Newsom — 83/86/96
Tatum Tran — 82/84/91
The Wildcats finished 13th of 19 schools competing at Twisted 54.
"I'm still very, very happy with that," Coach DeLorge said, "because looking at everything, looking at other 4A's, looking at our district opponents that were there, we still held our own. We only lost to one 4A school (Friday & Saturday), and that was Carthage. And they are a very, very good program."
So to be able to hold their own against the best talent this squad has faced all year is big for the program.
"To say I'm proud is not doing them justice," Coach DeLorge said, "because all the conditions that they played in, the competition that they had to go up against, really proved to me that they are as hungry and as on fire as we've been saying all year."
The men's golf coach said his team killed it at Twisted 54.

"It was absolutely perfect for them. To be able to battle through, push through, and play some really really good golf [is huge]," the men's golf coach said Tuesday morning during an interview.
Coach DeLorge said this past weekend's Twisted 54 was exceptionally filled with top-talent. The Sulphur Springs coach said HSAA, five Oklahoma schools (which have all won multiple state titles in men's golf), and anywhere from 3A-6A schools in Texas.
The coach said every single school participating at the Pine Tree Invitational had either advanced to state or won it at some point for men's golf.
Coach DeLorge said the Twisted 54 tournament has the highest collective talent at an invitational that the Wildcats will face all year, with the exception of the state tournament.
Monday, wrapping up their four day golf-fest, the Wildcats headed to The Bridges GC for their final 18 holes on the weekend. The men's golf squad shot 319 Monday, finishing second as a team.
Results from Guntar, TX are as follows:
Caleb Kesting — 74 (T — 2nd)
Gage Gideon — 76 (6th)
Nick Burney — 83
Luke White — 86
Noah Newsom — 88
Sulphur Springs shot +31 as a team.
The men's golf coach said Monday's course is in his opinion more difficult than the previous one at Twisted 54, so to be able to go out there, competing well and finishing second, is again in his opinion more impressive than their outing in Pine Tree.
"[Monday] really showed me these guys want what they want," Coach DeLorge said. "They go out there and get what they want, they fight for it, they grind for it and they're never gonna give up. So that was very, very impressive and all respect to those guys that did that because they are ridiculous on what they do."
The Sulphur Springs coach said their perseverance in battling through exhaustion is the most impressive takeaway from this past weekend's four days of action.
"To be able to do that, right after a short turnaround after being dead tired, I could not say how proud I am of them and how just more impressive to me that round was than the Twisted 54, which they killed [it]," Coach DeLorge said Tuesday morning.
Following their outing this past weekend, Sulphur Springs takes some time off prior to their final regular season tournament.
Men's golf heads to Canton, in doing so getting a very good Regional preview.
Coach DeLorge said he expects both Regional and District foes at the tourney, as well as the top competitors for the region.
"That would be a huge tournament for us, because now we've seen our district opponents several times throughout the year… so our district and some of our region opponents we have seen and we've held our own, but there are some that I'm very interested to see," the men's golf coach said.
Something of a district and Regional preview, in what is also the final regular season meet gets underway for Sulphur Springs in Canton the Monday following Spring Break.
That gets underway Monday, Mar. 20 at 8:30 A.M.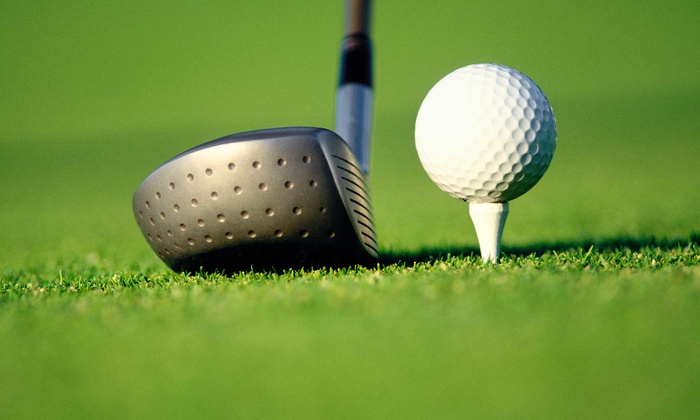 ---
KSST is proud to be the official Wildcat and Lady Cat Station. We broadcast Sulphur Springs ISD games year round live on radio. When allowed, we also broadcast games via our YouTube channel.