Funeral services for Thomas (Tommy) Rawson, 72, of Sulphur Springs, Texas, will be held at 2:00 p.m. on Friday, March 3, 2023, in Spence Chapel at First Baptist Church with Fred Lewis and Ray Glenn Jordan officiating. Graveside will be at City Cemetery in Sulphur Springs, with Gordon Payne, David Gulley, Paul Bennett, Dickie Scroggins, Kim Monico, and Jimmy Lloyd serving as pallbearers. Honorary pallbearers are Tommy Davis, Johnny Rushin, Scotty Reed, and Walt Gamblin. Special-Honorary pallbearers are Braddox Rawson, Ryder Rawson, Bryson Rawson, Luke Smith, Cameron Foster, and Garrett Swatsell. Visitation will be held from 5:00 to 8:00 p.m., Thursday, March 2, 2023, at West Oaks Funeral Home.
Tommy passed away February 27, 2023, in his home surrounded by family. He was born March 8, 1950, in Greenville, Texas to Jean and Velma Rawson. Tommy married Carolyn Stevens in 1974 in Hugo, Oklahoma. Tommy was a dairyman for many years, co-owner of Rawson Grave Services with his father, Jean Rawson, for 21 years, and owner and operator of Hopco Clearwater Systems since April of 1999. Tommy and Carolyn were blessed with two children Chad and Leslee Rawson. He was so proud of his boys and getting to teach them his work ethics. Tommy enjoyed watching and coaching his boys and grandchildren in all sports. He also loved watching his grandchildren participate in 4-H and FFA with their animal and AG mechanic projects.
Left to cherish his memory are Carolyn, his wife of 48 years. Sons Chad Rawson (Susan), Leslee Rawson (Daci). Grandchildren Taelor, Braddox, Ryder, and Bryson Rawson; Garrett (Cortni), Jordan, Sydney, and Taylor Swatsell. Great-grandchildren Wyatt and Jackson Swatsell. Sister Judy (Stan) Heaps. Brother Michael Jean (Mary Ann) Rawson. Favorite aunt Lynda (Bill) Hager. Many cousins, nieces, and nephews. Proceeded in death by his parents Jean and Velma Rawson and two very special friends Randy Miller and Jimmy Clifton.
Thank you to very special friend Christon Dabney, Amatus Health Care (Jennifer and Karen), Choice Hospice, and Texas Oncology of Paris for their loving care of Tommy and family.
In lieu of flowers, family request that memorials be made to Texas Oncology of Paris, 3550 NE Loop 286, Paris, TX 75460 or the Sulphur Springs City Cemetery Society, P.O. Box 651, Sulphur Springs, TX 75483.
Arrangements are under the direction of West Oaks Funeral Home. www.westoaksfuneralhome.com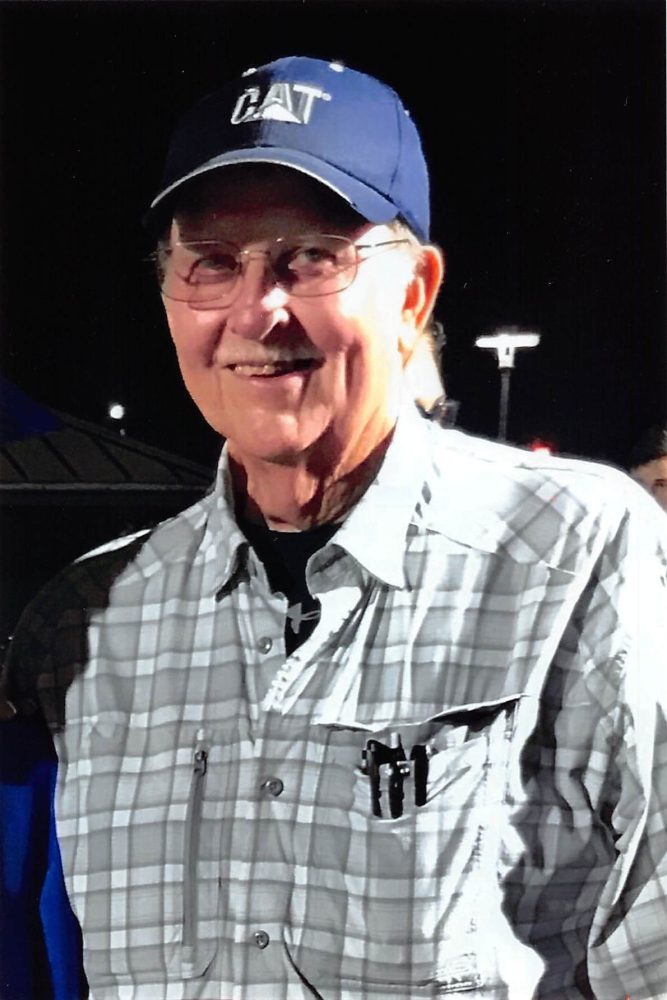 ---