Sarah June Ross Garmon, age 92, of Miller Grove, TX passed away peacefully on March 1, 2023. She was born on June 3, 1930, to Kelcie and Mildred Ross in Yantis, TX. She married Paul W. Garmon, Sr. on April 3, 1948, in Cumby, TX. They enjoyed 59 years of marriage until his passing in 2007. June was employed by Sulphur Springs State Bank, LTV and RockTenn Company in Greenville. She retired after 20+ years of service at RockTenn.
June came to know Christ at an early age and was a member of the County Line Baptist Church in Miller Grove. She had a rich heritage of Southern gospel music as she and her family traveled with her parents leading singing schools and making memories with many loved ones they met along the way. Over the years, she sang and played piano for many church services, funerals, and community events. She enjoyed sewing for her children and grandchildren. Family gatherings were always enhanced by her quick wit, embellished stories, and spontaneous singing of her favorite tunes. She could find humor in most any situation and loved to make others laugh.
June is survived by her sons, Paul "Woody" Garmon, Jr. and wife Gail of Miller Grove; Russ Garmon and wife, Cindy of Lone Oak. She was blessed with 11 grandchildren, Rick Jennings, Teddy Jennings, Gary Jennings, Christi Cardwell (Brad), Cheryl Stephens (Randy), Sara Price (Brandon), Bradley Potts (Karen), Lori McCullough (Scott), Bryan Potts (Estrella), Traci Moser (Chris), and Blake Garmon (Holly); 21 great-grandchildren and 7 great-great-grandchildren. She is also survived by her brother, Kieffer Ross of Denison and sister, Anna Bradt of Aubrey.
She was preceded in death by her parents; her siblings, Jimmie Ross, K.B. Ross, Martha Brewer, and Garland Ross; one daughter, Marsha Potts.
Funeral services will be held at 2:00 p.m., Saturday, March 4, 2023, at County Line Baptist Church with Bro. Wayne Darty officiating. Visitation will begin at 1:00 p.m., prior to service time. Interment will follow at Miller Grove Cemetery with Rick Jennings, Teddy Jennings, Gary Jennings, Bradley Potts, Bryan Potts, and Blake Garmon serving as pallbearers. In lieu of flowers, family request memorials be made to the Miller Grove Cemetery Association, 14280 FM 1567 W., Cumby, TX 75433 or County Line Baptist Church, 6930 FM 275 S., Cumby, TX 75433. Arrangements are under the direction of West Oaks Funeral Home. www.westoaksfuneralhome.com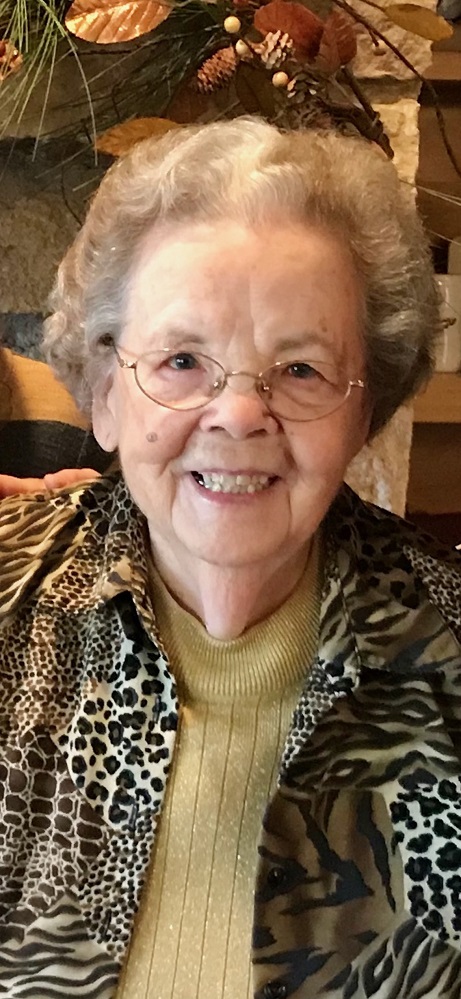 ---