Based on outstanding accomplishments and dedication to student success, Paris Junior College has been selected to participate in Talent Strong Texas Pathways.
The $16 million five-year statewide economic mobility grant administered by the Texas Success Center is designed to increase the number of credentialed Texans prepared for high-demand careers that offer a living wage.
"I am excited to be recognized for our accomplishments and to be able to continue our Pathways work with a focus on the workforce and building a Talent Strong Texas," said Dr. Pam Anglin, PJC President.
Paris Junior College has been both a state and national leader for more than seven years in the use of Pathways to help students clarify their goals. They select a pathway and stay on track with that pathway to finish a certificate or degree without any excessive hours.
Because of Pathways, PJC students' average semester credit hours are lower than peer community colleges, and PJC outperforms those colleges in the average time a student takes to graduate.
The state's higher education strategic plan, "Building a Talent Strong Texas," targets expanding the attainment of valuable postsecondary credentials. The intent is to increase employment opportunities and income for individuals while creating a deeper talent pool for employers.
"Texas higher education has unique responsibilities and roles to play in what comes next, to expand opportunities for all Texans and ensure our economic competitiveness on a global scale" said Harrison Keller, Commissioner of the Texas Higher Education Coordinating Board. "Now is the time to seize the vast, Texas-sized opportunities before us to achieve impact at scale and to dedicate ourselves to building a talent strong Texas."
The Texas Success Center, working with the state's community colleges, is supporting the scaling of inclusive talent pathways directing students through collaboratively designed programs beginning with short-term credentials and early workplace learning.
"Texas is very fortunate to have a set of funding partners willing to invest in the important work of the community colleges. We are very impressed by the college commitment to design and implement talent pathways" said Dr. Cynthia Ferrell, Vice President of the Texas Success Center. "We are excited to work with Paris Junior College as they continue to partner with local business and education leaders to provide valuable workforce and education opportunities."
For more information regarding Talent Strong Texas Pathways, please visit https://tacc.org/tsc.

###
The Texas Success Center, a unit of the Texas Association of Community Colleges, supports Texas community colleges' efforts to improve student success and directs the Talent Strong Texas Pathways, a statewide strategy focused on building capacity for community colleges to design, implement, and continuously improve structured career pathways at scale for all students. For more information, visit https://www.tacc.org/pages/texas-success-center/what-we-do.
Paris Junior College, located in Paris, Texas, has successfully educated generations of students since 1924. Offering certificates and associate degrees, the college has been aggressive in expanding technical / workforce and university transfer programs. PJC operates centers in Sulphur Springs and Greenville, Texas.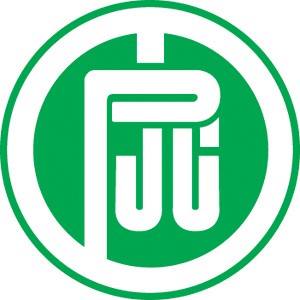 ---
Paris Junior College — located in Paris, Texas, about 100 miles northeast of Dallas — has been a part of the Lamar County community since 1924.
Paris Junior College offers Associate in Arts, Associate in Science and Associate in Applied Science degrees, as well as Certificates of Proficiency in technical/workforce fields. The college has expanded its academic curriculum through the years to encourage associate degree and university transfer candidates. Since establishing its first vocational program — jewelry and watchmaking in 1942 — the college has been aggressive in adding technical/workforce programs that will benefit students entering the workforce.
The campus of 54 tree-shaded acres includes 20 major buildings and residence halls and provides students a unique and pleasant environment for learning.
Paris Junior College also operates centers in Sulphur Springs, Texas, and in Greenville, Texas.
Vision
To be the educational provider of choice for the region.
Mission
Paris Junior College is a comprehensive community college serving the region's educational and training needs while strengthening the economic, social and cultural life of our diverse community.