March 7, 2023 – Miguel Angel Mejia was arrested on March 6 around 10pm after he allegedly returned home to find his wife cheating on him. When Mejia arrived, he apparently saw a man leaving his house via a bedroom window. Mejia allegedly used a shotgun to damage the pickup his wife's lover arrived in, fired shots at his wife's lover as he fled north towards Sulphur Springs, pointed a firearm at his wife and pushed her down. Mejia, armed with a 9mm handgun and a 30-06 rifle pursued the would-be suitor in his own pickup, but was unable to locate the man.
Deputies arrived at the Yantis, TX residence after the gun play had subsided. Mejia was located and arrested without incident. He was given a Miranda warning and he consented to speak with deputies. His wife gave deputies the information needed to locate her lover and he was found uninjured. Law enforcement was able to interview all three individuals. The interviews and surveillance footage helped piece together the entire exchange.
The owner of the damaged pickup informed deputies he wanted to pursue charges against Mejia due to the extensive damage. The fleeing man also wished to pursue charges against Mejia.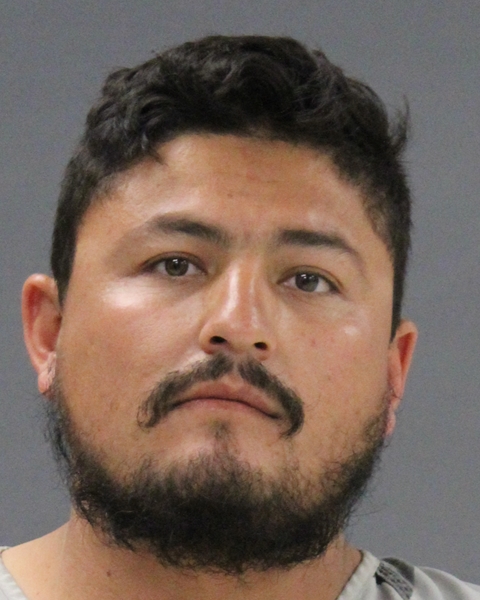 Thirty-one year-old Mexico born Mejia reports himself a self employed in the concrete business. Mejia's charges (two of which are felonies) include:
AGG ASSAULT DATE/FAMILY/HOUSE W/WEAPON
CRIMINAL MISCHIEF >=$2,500<$30K
AGG ASSLT W/DEADLY WEAPON
Mejia remains in Hopkins County jail as of Tuesday morning. No bail information is available.
The Hopkins County Sheriff's Office is located at 298 Rosemont St., Sulphur Springs, TX 75482. Non-emergency calls can be made to (903) 438-4040.