Gilberto "Gilbert" Lopez, 58, of Corpus Christi, passed away in the early morning of March 23, 2023. A visitation will be held Saturday, April 1, at 5 p.m. at West Oaks Funeral Home in Sulphur Springs, Tx. Funeral services will be held Sunday, April 2, at 2 p.m., also at West Oaks Funeral Home. Gilbert was born February 17, 1965 in Lockney, Texas to Honorio and Eusebia Lopez. He graduated from Plainview High School in 1983, and later moved to Sulphur Springs, Texas, where he worked at Grocery Supply and Morningstar.
Left to cherish Gilbert's memory are his daughter, Kara Henry (Tony), of Commerce; mother, Eusebia Lopez, of Plainview; brothers Daniel Lopez (Maggie), of Abbeville, La., Willie Lopez (Louisa), of Plainview; sisters, Hilda Gonzales (Gerald), of Plainview, Nina Flores (Jerry), of Plainview, Mary Camarena, of Carlsbad, NM; grandsons, Kaidyn and Karter, both of Commerce; and a host of nieces, nephews, and cousins.
Gilbert is preceded in death by his father, Honorio Lopez; brother, Ricardo Lopez; sister, Marillita Lopez; and granddaughter, Kaislee Henry.
Serving as Gilbert's pallbearers are Joshua Lopez, Eric Lopez, Steven Lopez, Gerald Gonzales Jr., Tim Gonzales, and Carlos Camarena.
Arrangements are under the direction of West Oaks Funeral Home. www.westoaksfuneralhome.com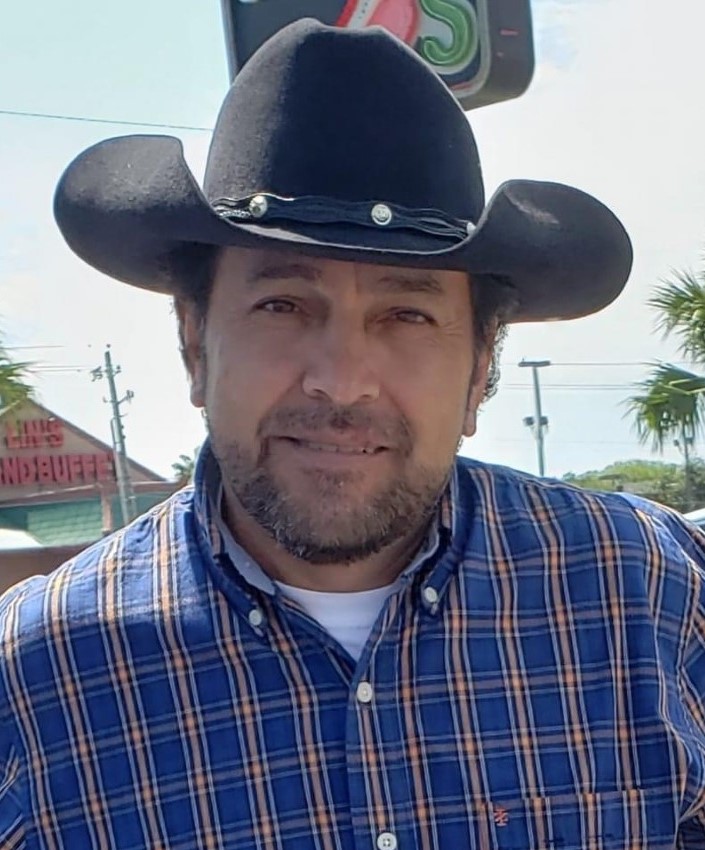 ---