Feb. 16, 2023- Deputy T. Patterson conducted a traffic stop of a vehicle going 10 miles over the speed limit. The driver was identified as Lindsey Michelle Kimball, upon communication with the driver Deputy Patterson noticed Kimball's pupils to be dilated even without looking at direct light. During the course of the stop Deputy Patterson learned that Kimball had not been truthful about her criminal history. A request to search the vehicle was denied by Kimball, Deputy Patterson then brought out his K-9 partner to which the dog responded positive prompting a probable cause search. During the search Deputy Patterson found a glass stem containing marijuana residue was located inside the vehicle. Kimball was placed under arrest and transported to Hopkins County Sheriff's Office where a additional glass pipe commonly used in methamphetamine consumption was located on her person. During the book-in process .38 grams of methamphetamine was located during a search.
Kimball was charged with possession of drug paraphernalia, and possession of a controlled substance.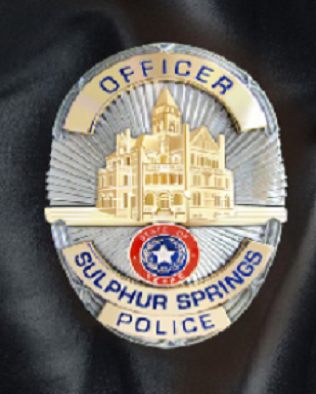 KSSTRadio.com publishes Sulphur Springs Police Department reports and news. The Police Department is located at 125 Davis St., Sulphur Springs, Texas. Non-emergency calls can be made to (903) 885-7602.
If you have an emergency dial 9-1-1.
The Sulphur Springs Police Department continues to serve its citizens with pride in its overall mission and will strive to provide the best possible police force in the 21st century.
The Hopkins County Sheriff's Office is located at 298 Rosemont St., Sulphur Springs, TX 75482. Non-emergency calls can be made to (903) 438-4040.