SSISD Jazz Band Delivers the Musical Goods at CraversTX
February 24, 2023 – The SSISD Wildcat Jazz Band played a set at Craverstx Community Garden on Thursday night. Spectators filled the seats, and others stood around the fire pit. There was a good crowd despite some cooler February weather. Everyone was welcome to sample authentic King Cake and New Orleans Punch.

Spencer Emmert, Director of Bands at SSISD, had little to do during the set. His band was at ease and well rehearsed. A nod and a wave was all it took for the band to perform.
Onlookers praised the band with comments such as, "If I had turned on the radio, and heard this, I wouldn't think they were highschool kids."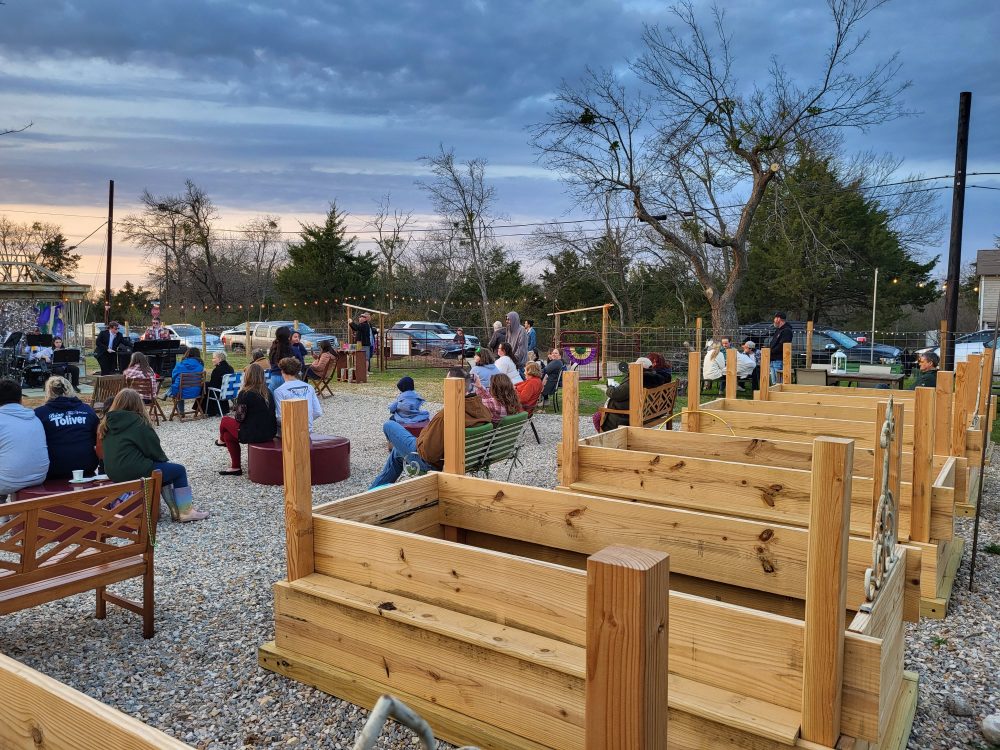 The CraversTX Community Garden will have events throughout the year. The next event is in March. You can see their events page here.