SSHS Jazz Band Concert in the Community Garden
February 22, 2023 – Twenty-three members of the SSHS Jazz Band will be performing at the Community Garden in Sulphur Springs. This is a free event, and everyone in encouraged to join in the fun. There will be King Cake, Special Punch, a photo booth and Jazz!

The Community Garden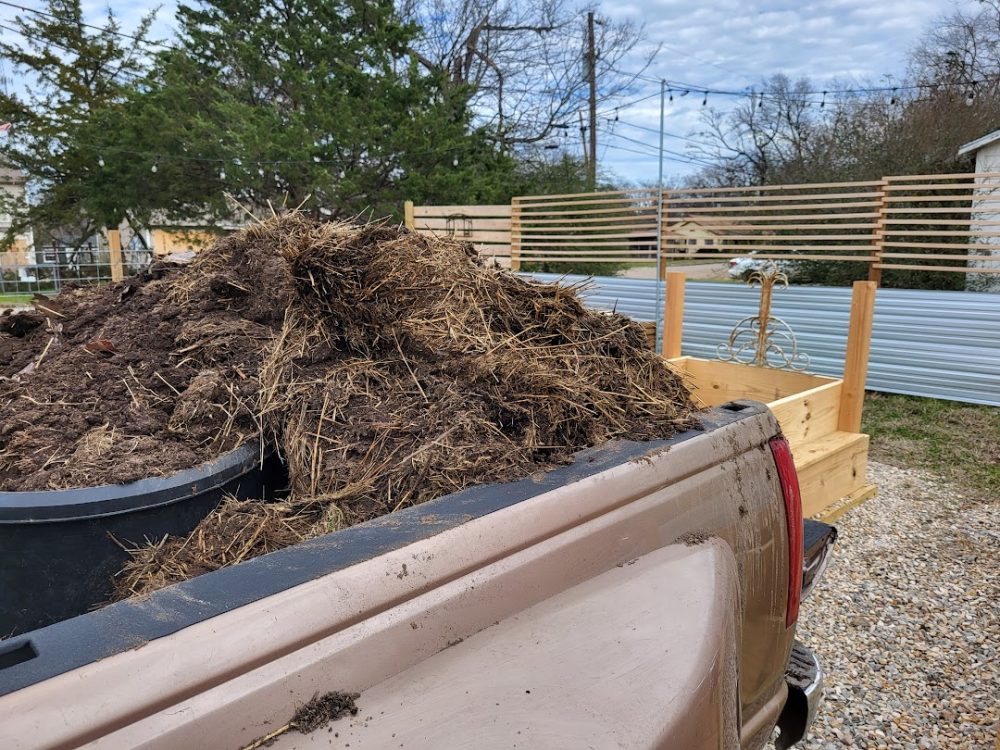 The Community Garden officially started this winter. The owners and volunteers have constructed several raised beds, planted fruit trees, created a firepit and in so doing so have beautified the corner lot.
Approximately 10 cubic yards of donated compost was recently delivered to the site and divided between the beds. Several families have already signed up to claim their garden plot. An onsite composting program has begun, but is not yet ready for everyone to bring in their coffee grounds, vegetable scraps, and other compostables.
This Garden is more than a place to grow food. The owners plan to provide education on topics such as pollinators, organic growing, and what farm-to-table means. Arts will also have a home at the Garden, that goal kicks off with this Jazz Band performance.
A multitude of volunteer opportunities exist at the Garden. To find out more, stay abreast of events, and get involved, visit craverstx.com