On February 3rd our Ag Mechanics Team took 6 projects to San Angelo Stock Show and Rodeo.
Braddox Rawson and Cash Gamblin won Grand Champion in the Livestock Handling Equipment Division with their custom-built Cattle Squeeze Chute.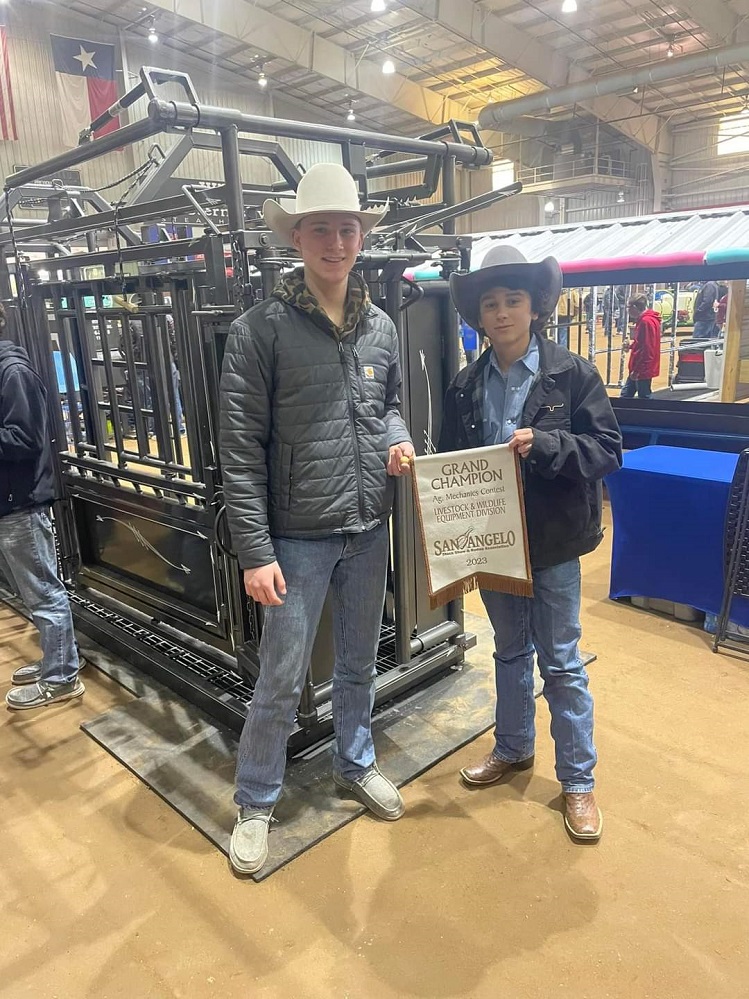 Jonathan Pichardo, Jake Henderson, and Jaxson Harville Placed 1st in class with their 10′ tilt deck trailer.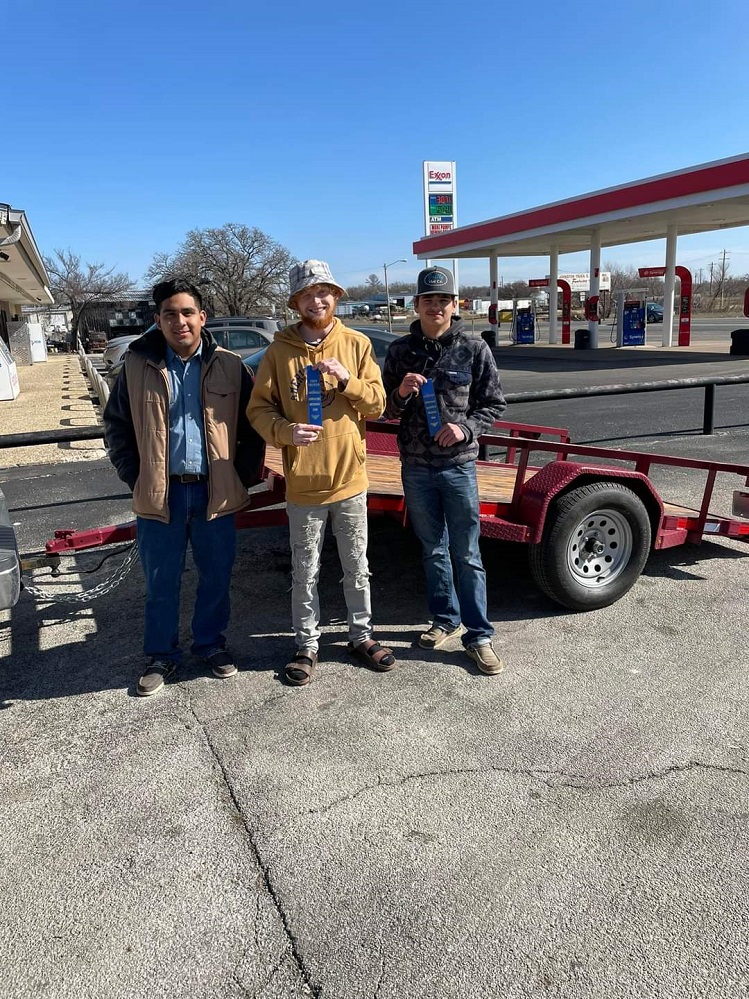 Lane Kerns placed 2nd in class with his hydraulic hay dolly trailer,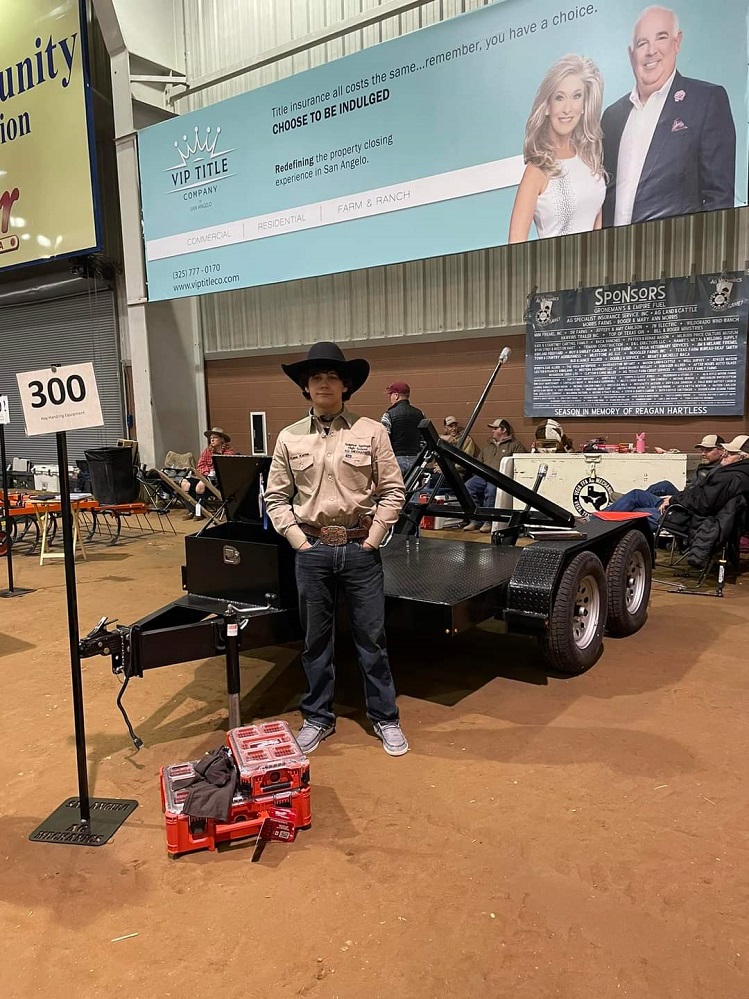 Jose Flores, Garrett Tubb, Tate Bradford, and Wayne Hinton placed 3rd place in class with their 36′ Float Trailer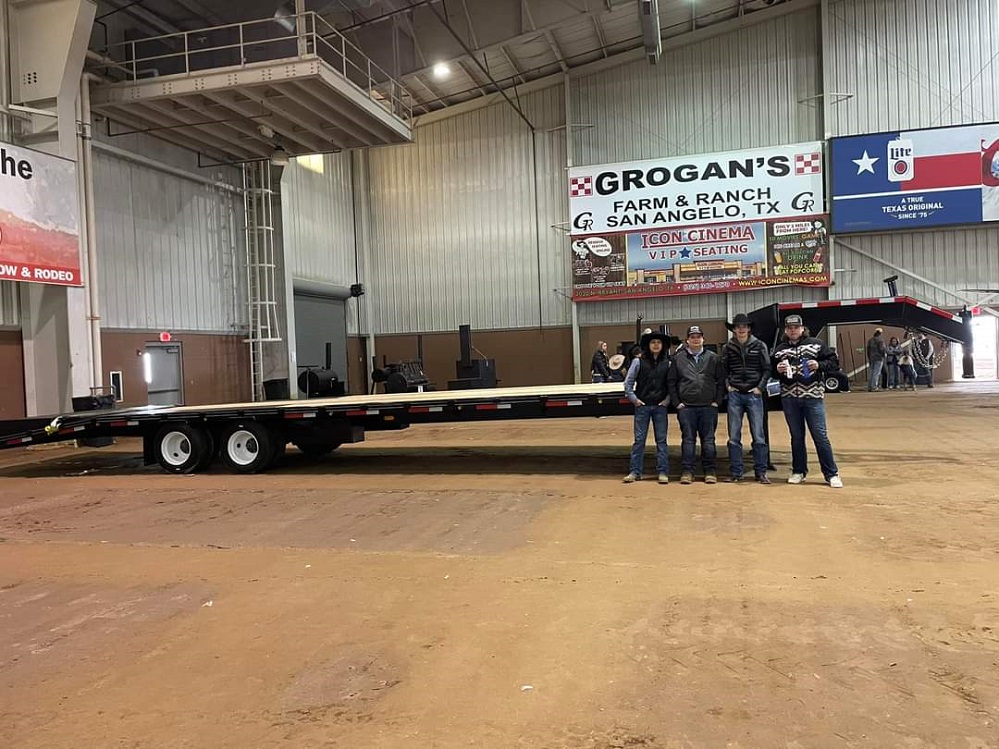 Kohen Moss, Jayden Arledge, and Braxton Wall placed 3rd in class with their drive over ATV gate,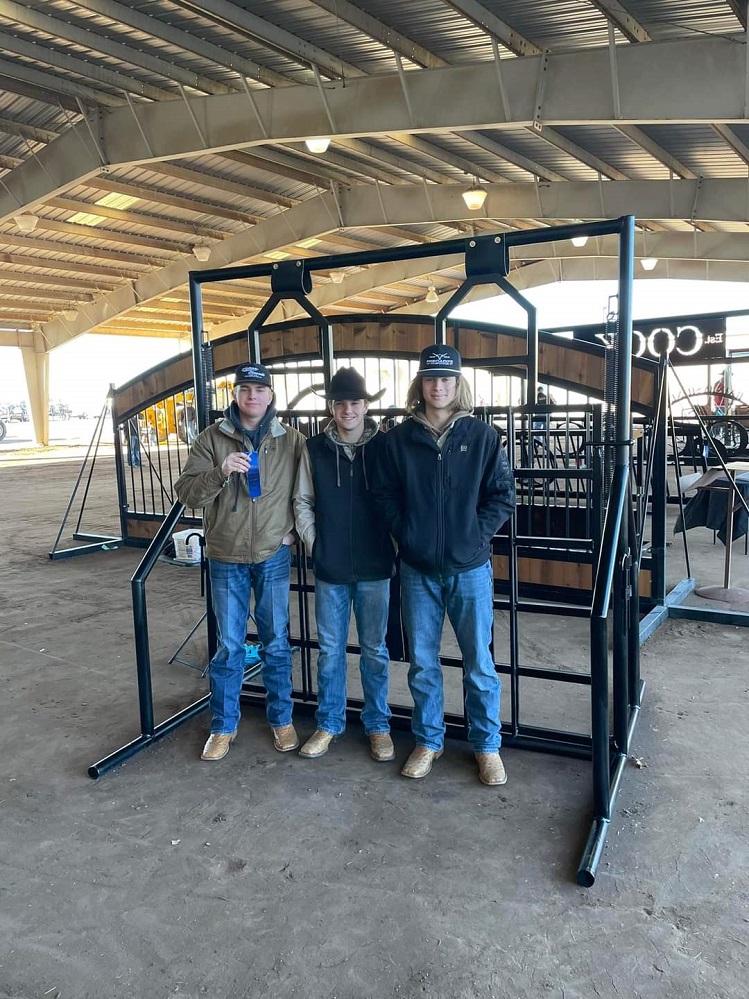 and
Jackson Reed placed 4th in class with his hydraulic tree puller.