Mr. Quinton Dwayne Harris, age 86 of Mineola, passed away peacefully at his home on Saturday, February 4, 2023. He was born February 4, 1937 in Glover, Oklahoma to the late Woodrow Harris and Ella Smith Harris.
Quinton was a retired Oil and Gas Sales Representative and member of Shiloh Road Church of Christ in Tyler and attended the Mt. Pisgah Baptist Church. He served in the U.S. Army and was a proud member of the Choctaw Nation. He had many hobbies that he loved including being a instrument rated private pilot, ridding motorcycles, sailing and camping.
He was preceded in death by brothers, Bill and Paul Harris. Survivors include his loving wife, Margaret Harris; daughter, Dana DeVoe and husband Eric; sons, Michael Harris and wife, Thelma, Aaron Harris and wife, Allison, and Jordan Harris; six grandchildren, Chantelle, Tyler, Ava, Cameron, Abigail, and Austin.
A Memorial Service will be held 1:00 pm Saturday, February 18, 2023 at Beaty Funeral Home 5320 S. State Hwy. 37 Mineola, TX.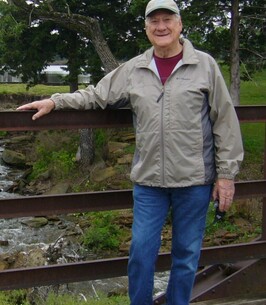 ---