Night of Worship (NOW)

You're invited to participate in a special evening of worship through music on Sunday, April 2 nd at 6:00 p.m. Our choir and orchestra will lead, as we prepare our hearts for the week of Easter and focus our thoughts on all that our Savior did for us. Join us in giving thanks and praise to our risen Lord.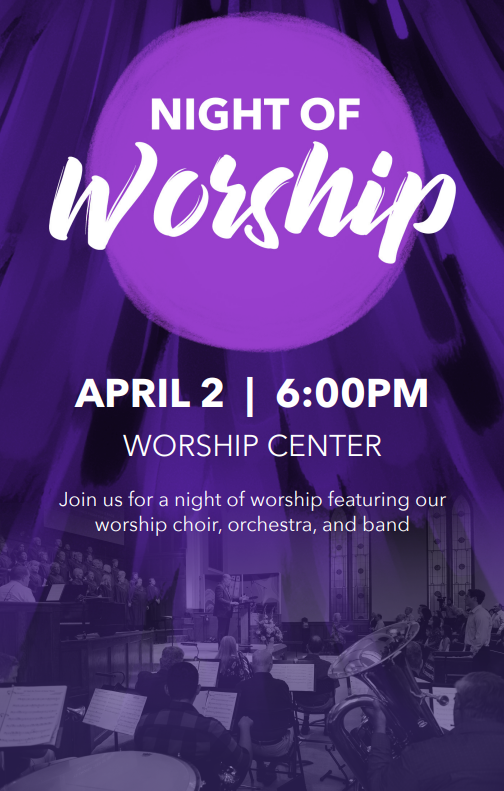 Singing Men of East Texas
 
The Singing Men of East Texas will present a concert at First Baptist Church on Thursday, April 20 at 7:00 p.m. Led by Andre Simon, Minister of Worship at FBC, this 75-member group of men will provide an exciting evening of worship and praise.  You won't want to miss these talented musicians.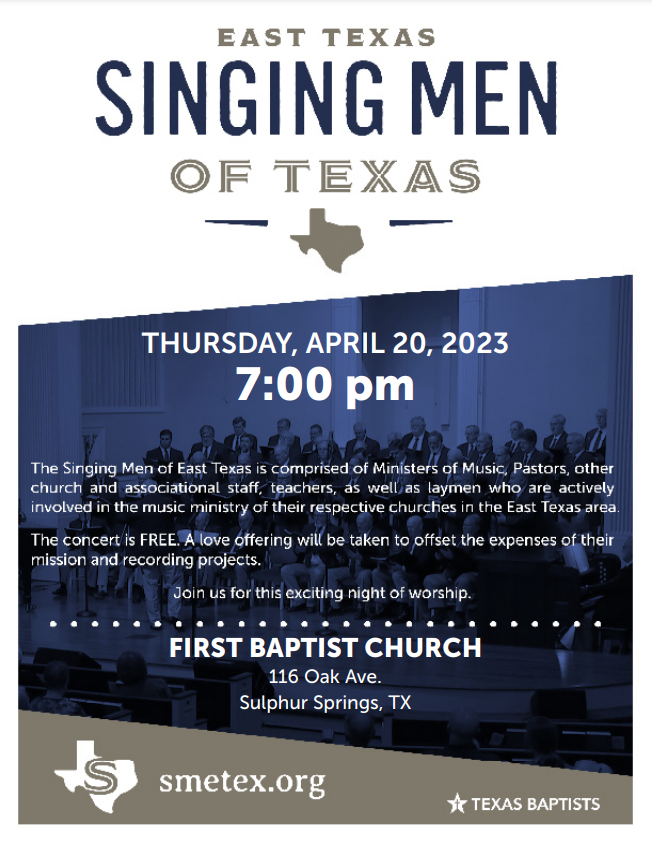 Mary McDonald, Composer & Pianist
Mary McDonald will be at First Baptist Church on Sunday, August 27, 2023, at 6:00 p.m. She is well known in sacred music. With a career that spans over thirtyfive years, her songs appear in the catalogs of every major publisher of church music. More than 800
anthems, seasonal musicals, and keyboard collections testify to her significant contribution to sacred literature.
In 2000, Mary became the first ever woman President of the Southern Baptist Church Music Conference. In addition, she has served as accompanist for the Tennessee Men's Chorale since 1985. Her greatest desire is "to give God glory for the songs He
has allowed me to compose. He alone, is the true Creator behind my pen."
In 2011, Mary answered a new call. Now she takes her tremendous passion and love for music making directly to churches as an independent artist. She is in constant demand in churches across the nation for Composer Weekends.
We are pleased and honored to have Mary as our guest.