David Brent Little (Brent) was born March 4, 1970, in Sherman, Texas to David Huell and Carolyn Taylor Little. After a lengthy illness, he passed away Thursday, February 2, 2023 at the age of 52 in Quitman, Texas, at Caraday of Quitman Nursing Facility surrounded by family. He was a member of Cross Roads Baptist Church since childhood. Graveside service will be held at Pleasant Grove Memorial Park in the Pleasant Grove community Saturday, February 11, 2023, at 11:00 a.m. Brent is survived by his mother, his sister and her husband, Carla June and Edward Shelman of Winnsboro, Tx., and his brother David Mark Larsen of Kauai, Hawaii.
Although he had no children of his own, he loved his many nieces and nephews Tiffany and Colyn Hart, Aaron and Liz Shelman, Eric Shelman, Misty and Ralph McFaden, Darrell and Brittany Shelman, Michael Shelman, Taylor and Lindsey Shelman, and their children Audrey, Joseph, Geneviene, June, David, Jeremiah, Maddison, Caden, Aria, Kale, Asdyn, Silas, Riot, Kathrine, and Makenzie. Brent is also survived by aunts and uncles, Gary and Rena Taylor of Winnsboro, Janiece and Joe Don Joslin of Sulphur Bluff, and Joyce Little of Panhandle, Texas. He is preceded in death by his father, uncles Fred and John Taylor, Bobbie, Paul, and Jackie Little and a grandnephew Marshall McFaden. Due to his illness he lacked the opportunity to fulfill his dreams.
He loved to write, draw, read, learn and create. In lieu of flowers, Brent had requested donations be considered to the Huntington's Disease Society of America for further research. Please go to the very bottom of this page to make an online donation.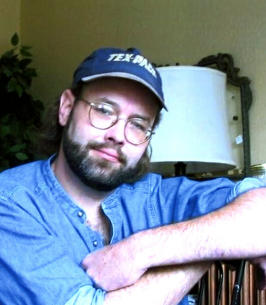 ---