Graveside service for Danny Hurley, age 75, of Yantis will be held at 1 P.M. on February 17, 2023, at Yantis Cemetery with Fred Morrow officiating.
Danny Hurley was born March 11, 1947 in Cass County Texas to Spike Williams and Dee Hurley. Danny Hurley was a graduate of Quitman High School, and East Texas State University. Danny ran off with his bride Derrell Lynn Brian Hurley in a fever, hotter than a pepper sprout on October 22, 1966. Danny loved anything horses and enjoyed watching his kids grow up being a part of Rodeo. Danny was passionate about trying to find his kids the best horses and made any sacrifice necessary. Danny loved to visit with his friends and anyone who loved Danny knows that once you get on the phone with him you ain't getting off! Danny was a wonderful husband and father and will be missed.
Danny is survived by his wife Derrell Lynn Hurley; Children, Sondra Hurley Smith, Todd Hurley, Cole Hurley; Grandchildren, Sierra Allen, Pecos Hurley, Reiney Jones, Dawson Glass, Kinley Hurley, Dalton Smith, Presley Hurley, Claudia Hurley; Great Grandchildren, Aria Allen, Conrad Allen, Gentry Jones. Danny was preceded in death by Orville Hurley and Dee Hurley.
Honorary Pallbearers: Thurman Russell, Mike Odell, John Bell, Todd Hurley, Cole Hurley, Pecos Hurley, Dalton Smith, Dawson Glass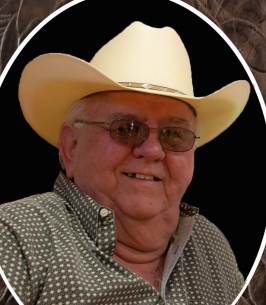 ---