Mr. Brandon Addison Duvall, age 32 of Mineola, passed away on Saturday, January 28, 2023 in Mineola. He was born on April 6, 1990 in Nacogdoches, Texas bringing joy and happiness to Dean and Delilah Wheeler Duvall.
He was a Tax Specialist for Jackson Hewitt. A simple word could not paint an accurate picture of Brandon. He was larger than life and his smile and laugh were infectious. He could rival any chef with his ability to cook and would radiate when anyone would try his food, and you had to try it before it could be served. He was the family lumberjack when a tree needed to be cut down, and man the smile on his face when that chainsaw would crank. We all know that smile. And yes, if you were thinking it, he was the family mechanic. The list could go on and on, page after page about his abilities, his brilliance, and his quick wit. We could talk for days about his kindness and the fact that he was always there to lend a helping hand, you didn't even need to ask. He loved to turn on music and bust a move. More than anything, he loved his kids and his family.
Survivors include his parents, Dean and Delilah Duvall; wife, Aimee Duvall; sons, J.B. Duvall, Tate Duvall, Blake Duvall, and Asher Duvall; daughter, Zoey Duvall; brothers, Tyler Presley and Eric Delafuente; sisters, Maranda Presley, Jeanie Buuck, Donna Presley, Kimberly Renfro, Katherine Cook, and Jackie Duvall.
A visitation will be held on Saturday, February 11th, from 3:00 pm to 5:00 pm at Beaty Funeral Home 5320 S. State Hwy 37 Mineola, TX. A celebration of life will follow immediately after.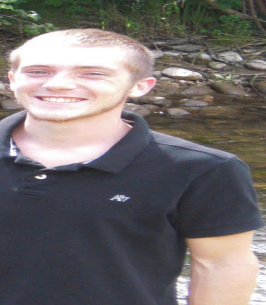 ---