A wanted man was located at a local motel Friday evening, marking the second time in 2 weeks the 34-year-old has been booked into the county jail, according to arrest reports.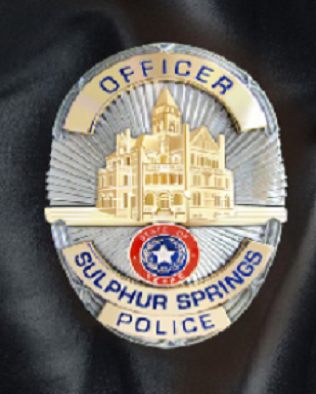 Sulphur Springs Police Officers Dustin Green and Steve Lail contacted employees at an East Industrial Drive motel. A woman was reported to be in a room she'd rented with the wanted man just before 8 p.m. Jan. 13, 2023. Motel staff also reported the man was wearing glasses.
Officers contacted the woman in the motel hallway. She claimed the man they sought had run out of her room before officers' arrival. The woman said he was wearing a blue hoody and blue jeans, that they were wasting time looking for him inside because he had gone outside
The woman did, however, agree to let the officers search her room. Then, a maintenance worker near the back door, the only available exit, said no one had gone through the back door. Police asked and received permission to review the video recording from the area. While there, another man complained a male in a blue hoody had run into his room. The man opened the door and the wanted man was located and placed into custody.
Thomas Joseph Lynch was transported to the county jail, where he was booked in on the warrant issued out of Austin for violation of parole on a resisting officer charge, according to arrest reports. The 34-year-old, who has no permanent address, was held in Hopkins County jail on the Austin Parole warrant Saturday morning, Jan. 14, 2023.
Friday was the second time in less than 2 weeks Lynch has been booked into the local jail. He also was booked in on Jan. 5, 2023, on a violation of parole warrant; however, he was released from jail on the charge within 24-hours of being arrested.
KSSTRadio.com publishes Sulphur Springs Police Department reports and news. The Police Department is located at 125 Davis St., Sulphur Springs, Texas. Non-emergency calls can be made to (903) 885-7602.
If you have an emergency dial 9-1-1.
The Sulphur Springs Police Department continues to serve its citizens with pride in its overall mission and will strive to provide the best possible police force in the 21st century.
---
The Hopkins County Sheriff's Office is located at 298 Rosemont St., Sulphur Springs, TX 75482. Non-emergency calls can be made to (903) 438-4040.