If you've driven downtown, you've likely noticed the brightly colored mural on the side of Texas Trading Company. But do you know what those multihued hands reaching up with hearts represents?
Hopkins County Law Enforcement Association, in partnership with Sherwin Williams and Lowes, sponsored the mural, painted by Jacoby Smith, to help promote community awareness for the Sexual Assault Response Team. The SART's job is to create systems that reduce re-traumatization and prioritize victim safety during investigation and prosecution of alleged sexual assault cases, and in providing assistance to victims of sexual assault.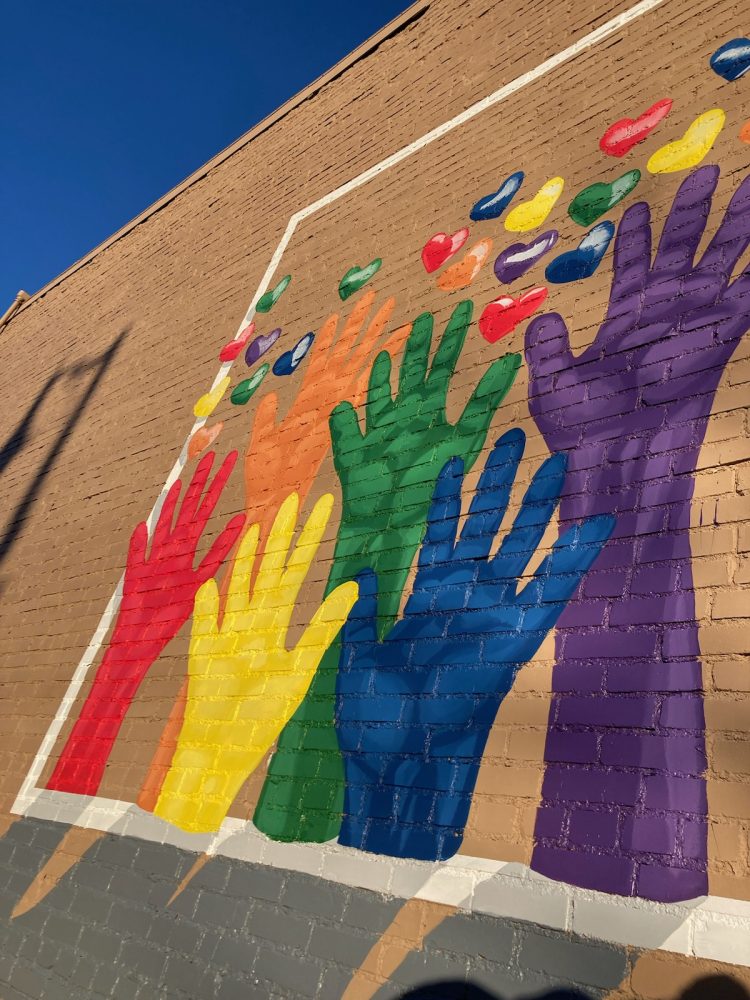 Similar to the Multiagency Disciplinary Team that works together on sexual assault and abuse cases involving children, the SART focuses more on helping adult victims of sexual assault.
"We have developed a process for how sexual assault cases are to be handled in the 8th District and held a training that addressed sexual assault investigations for law enforcement and telecommunication professionals in the 8th Judicial District and neighboring counties. We also have been promoting community awareness of the SART so that people in our community know about the SART  and why we have one," said Jodi Haney Cox, Assistant District Attorney for Texas' 8th Judicial District, noting 6-colored mural downtown.
That process includes a written interagency protocol that establishes local and regional processes for investigating and prosecuting sexual assaults, identifying and obtaining medical and forensic care, mental health care and advocacy resources for victims, which meets requirements of Texas Local Government Code 351.256.
In keeping with Chapter 56A of Texas Code of Criminal Procedure, the team prioritizes the health and safety of survivors, including those who choose not to make a police report of the alleged sexual assault. The SART, per the designated protocols also will be responsible for collecting and maintaining statistical data on the number of sexual assaults reported to local law enforcement agencies and the investigation, prosecution and disposition of such offenses, as required by Texas Local Government Code 351.257(A), then provide a written summary to the Commissioners Court by December 1 of every odd numbered year.
Each SART member must participate in a minimum of 4 hours of cross training together each year, and provide a process for information sharing and conflict resolution should any arise between SART members. Case reviews, with signed, written permission of each victim, will allow the SART to evaluate the interagency protocol.
Team members are to attend all scheduled SART meetings, or send their designee. A presiding officer is to be selected to helm the team. Any vacancies on the 8th Judicial District SART must be filled within 30 days of the vacancy occurring. Hopkins County Commissioners Court on Monday, Jan. 9, 2023, approved composition of the SART
Reappointed to the 8th Judicial District Regional SART are: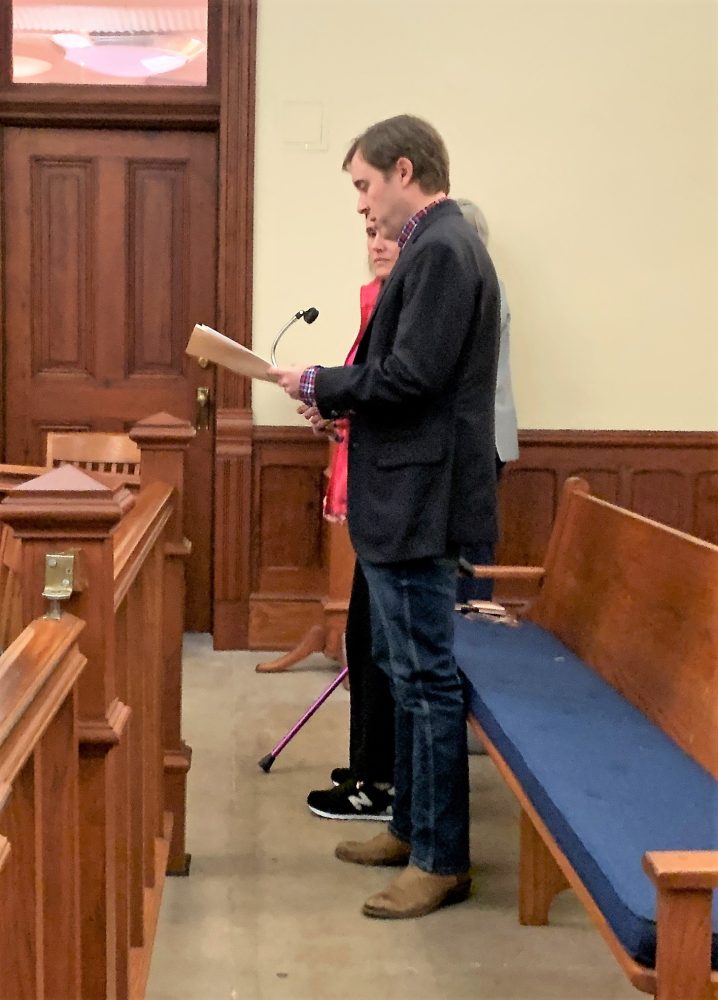 Mary Ferguson, Program Director for Shelter Agencies for Families in East Texas Inc., a 501c3 nonprofit organization that opened in 1994 to serve victims of domestic violence and sexual assault here in 9 counties in East Texas, including Hopkins County);
Will Ramsay, 8th Judicial District Attorney;
Hopkins County Sheriff Lewis Tatum;
Sulphur Springs Police Chief Jason Ricketson,
Kim Basinger, area Sexual Assault Examiner Nurse; and
Donna Pendleton with Health and Human Services Commission, to assist with prevention efforts.
Cox noted that NETCAC handles quite a few of the sexual assault cases in the 8th Judicial District . Lauren Fleming with NETCAC conducts a lot of outreach efforts in schools. Thus, the ADA and Ramsay proposed adding Fleming to the SART, to assist in prevention education efforts.
Cox also recommended that a hospital representative be added, so there is someone on staff there who knows the SART process and can help. A lot of the individuals whose cases are prosecuted by the district attorney's office do visit the hospital for an examination. She recommended adding Cassidy Cameron to represent CHRISTUS Mother Frances Hospital-Sulphur Springs on the SART.
Also recommended for appointment to the team were Delta County Sheriff Charla Singleton, Franklin County Sheriff Ricky Jones, Cooper ISD Police Chief Kenny Stillwagoner, and Amy Dykes with Lakes Region Mental Health authority.
Hopkins County Commissioners Court on Jan. 9, 2023, approved reappointment and appointments to SART as recommended by the DA's Office. The mural also was designed to show help, love and support for victims of sexual assault while raising awareness about the 8th Judicial District Regional Sexual Assault Response Team. Hopkins County Law Enforcement Association partnered with Sherwin Williams and Lowes to sponsor the mural. Chick-fil-A is another community partner for the SART.