1932 – 2022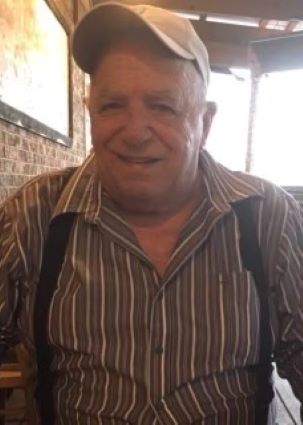 Rex Allen Flippin was born at the family home in Sulphur Springs, Texas, to Paul Garnet Flippin and Eva Murrell (Anglin) Flippin on September 6, 1932. He died at his home on Saturday, December 31, 2022, surrounded by his family.
He married Jo Ann Garrison on March 5, 1951, at her parents' home in Como, Texas. She preceded him in death on December 16, 1989. He married Shirley Jean Garrett on July 14, 1990, in Las Vegas, Nevada, and she survives.
He was preceded in death by his parents, and sister and brother-in-law, Patsy and Bill Bradford.
He started working at an early age as a newspaper carrier for the News-Telegram. He continued his career there as a Linotype operator, and then became the supervisor of the Commercial Printing Department. During that time, he also taught his two children how to run printing presses. In 1972, he purchased Miller Printing on Connally Street. In 1978, Tony joined Flippin Printing and he worked alongside his dad until he retired. In 1982, they purchased the property at 313 Main Street, and moved the business to a new facility at that location.
He played football and baseball at SSHS, and was very active in the Boy Scouts of America, earning the rank of Eagle Scout. He graduated in the Class of 1950. He attended Baylor University on a baseball scholarship. After his children were born, he became a very active dad, attending any activity they were participating in, whether school, church, or athletics, where he coached both kids. He also served as Assistant Scoutmaster for the FUMC-sponsored BSA troop and was very proud when Tony also achieved the rank of Eagle Scout. The most fun he had was coaching the FUMC high school boys' softball team and watching them grow into young men. They nicknamed him "Stump" because he was shorter than most of them. His mother didn't understand the love that went into that nickname, and thought it sounded disrespectful, but little did she know how those boys looked up to him.
He was a member of First United Methodist Church of Sulphur Springs, and one of the founding members of the Messengers Sunday School Class. He was also a member of the Kiwanis Club and participated in many of their charitable activities.
Other survivors include his daughter, Rexanne McCauley; and son, Tony Flippin and wife, Beckey; his grandchildren, Matt McCauley, Toby Flippin, Sara Mellady (Ben), and Josh Flippin; and his two great-grandchildren, Jackson Mellady and Preslee Mellady. Also surviving are his brother-in-law, Gene Garrison and wife, Dottie; nephews, Mark Bradford, Doug Garrison and David Garrison; and nieces Kerry Gillan, Kelly Grimes, and Carolyn Kendall.
His stepchildren are Ginger Huffman and Lori Buchanan, along with grandchildren, Cori Cameron, Jacob Huffman, Kelsey Sullivan, Whitney Coburn, and Alex Buchanan; and eight great-grandchildren. He is also survived by two sisters-in-law, Debbie Perez and Jenn Sandlin.
Also a special neighbor, Lori Marion, who was so attentive.
The family would also like to express their gratitude to Terisa, Lisa, and Liz with Choice Hospice. The care, dignity and grace they afforded our Daddy meant so much to us.
The family will host a visitation in the Fellowship Hall of First United Methodist Church on Saturday, January 14, from 2 to 4 p.m.
If you so desire, memorials may be made to the First United Methodist Church, 301 Church Street, Sulphur Springs, Texas 75482.
Arrangements are under the direction of West Oaks Funeral Home.
---