AUSTIN — Today, Jane Nelson was officially sworn in as Texas' 115th Secretary of State by Texas Supreme Court Chief Justice Nathan L. Hecht during a ceremony at the Texas Capitol.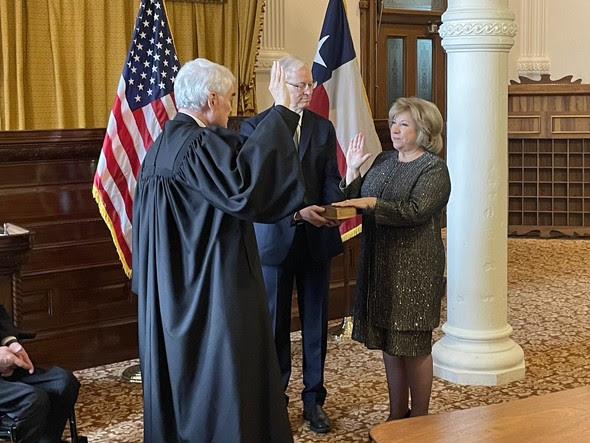 Secretary Nelson issued the following statement after being sworn in to the office:
"I'm very excited to begin this next chapter in my career of public service. I want to thank my family for their tremendous support, Governor Abbott for his faith in me, and the many Texans who have inspired me to work on their behalf for so many years. I will continue to work on their behalf as Texas Secretary of State."
On Tuesday, January 10, Secretary Nelson will open the 88th Texas Legislative Session and preside over the election of the Speaker of the Texas House of Representatives, becoming the first Texan in history to preside over the opening of both chambers of the Texas Legislature.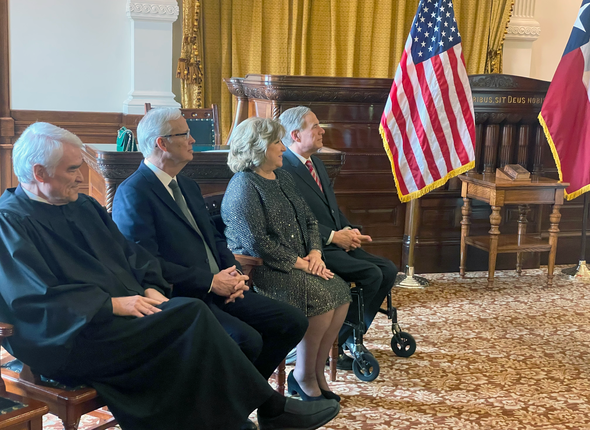 Texas Supreme Court Chief Justice Nathan L. Hecht, J. Michael Nelson, Secretary of State Jane Nelson and Governor Greg Abbott, Office of the Texas Secretary of State, Jan. 7, 2023