A 27-year-old rural Sulphur Springs man was jailed this week for the second time in 2 weeks on a felony charge.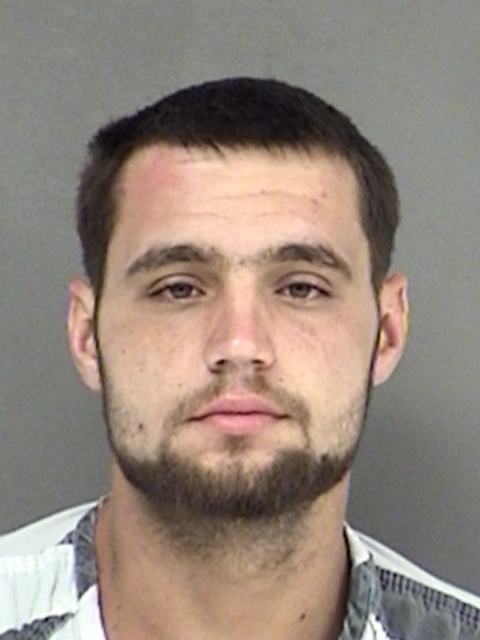 Morgan Lane Brown was taken into custody at his County Road 4769 residence for the second time in just under 2 weeks at 2:49 p.m. Jan. 3, 2023. Hopkins County Sheriff's Office Deputies Michael Chang and Aaron Chaney were notified by Sgt. Todd Evans of a felony warrant issued for Brown's arrest on a retaliation charge. The deputies found Brown standing on his CR 4769 porch and took him into custody and transported him to the county jail Tuesday afternoon.
The 27-year-old Sulphur Springs man was booked into the county jail at 3:57 p.m. on the retaliation warrant. The offense is alleged to have occurred Jan. 1, 2023. According to HCSO Chief Investigator Corley Weatherford, the warrant was sought after Brown threatened people involved in reporting and/or the victim of prior offenses for which he was arrested.
Arrest and jail records showed Brown most recently was arrested Dec. 21, 2022, on aggravated assault with a deadly weapon and a cruelty to non-livestock animals charges, offenses alleged to have occurred on Dec. 18, 2022. His bond was recommended at $35,000 per charge at that time. Brown was released from the county jail two days later, according to jail records.
That in turn resulted in insufficient bonds on the December 2022 charges. His new bonds on the assault and animal cruelty charges was set at $100,000 each. Jail records show Brown was again released from Hopkins County jail on new bonds on Jan. 4, 2023.
---
The Hopkins County Sheriff's Office is located at 298 Rosemont St., Sulphur Springs, TX 75482. Non-emergency calls can be made to (903) 438-4040.