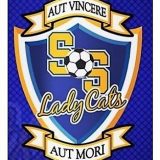 Lady Cats soccer continue to roll, winning their sixth game in seven on Monday but having a big duel with Celina coming up Friday, Jan. 27.
Their foe Friday in Celina, who hosts Sulphur Springs, comes into the game ranked as one of, if not the best soccer team in 4A-Region II according to coach's rankings published by Lethal Enforcer.
Coach Adriana Brena and her team picked up their second straight win on Monday, Jan. 23 beating former district foe Mount Pleasant.
Sulphur Springs beat the visiting Lady Tigers 4-2 on Monday.
The Lady Cats scored three goals in the first half, cruising to a big win over Mount Pleasant.
That, and a strong control of midfield, hardly allowing the ball to be in play on the Lady Cats side of the field, and Sulphur Springs stood little chance of defeat on Monday, Jan. 23.
Monday saw three different Lady Cats score, a common thread between the team and their seventh win in eleven games. Jolea Moore, while the first Lady Cat to put the goal in the net (on an assist by Valerie Flecker), Mount Pleasant gave up an own-goal to trail 1-0.
That, and a quick follow-up goal from Haylee Schultz, assisted by Addy Fenton, saw Sulphur Springs piling it on to the tune of a 3-0 blowout lead before the teams even had a chance to break for halftime.
The Lady Tigers did strike back, but it did little impact on the scoreboards as the Lady Cats scored yet again in the second period.
Kylie Clark placed the ball perfectly in the net on a PK from 22-yards out. The junior's goal is her seventh on the season; in doing so putting the exclamation point on a 4-2 crushing win over Mount Pleasant.
The win is the second straight for the Coach Adriana Brena's squad, now 7-4 on the season.
Monday's win at the Prim is also the sixth victory in seven games dating back to mid-January.
Next up, Lady Cats soccer hits the road on Friday, playing in Celina at 7 P.M.
Celina enters the game ranked as one of if not the best team in 4A-Region II, so Sulphur Springs will have a great test in their second-to-last non-district contest.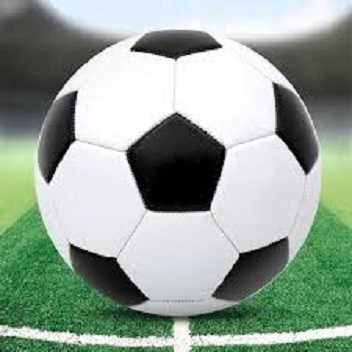 ---
KSST is proud to be the official Wildcat and Lady Cat Station. We broadcast Sulphur Springs ISD games year round live on radio. When allowed, we also broadcast games via our YouTube channel.