The City of Sulphur Springs is known for the dedicated employees. In fact, nearly 2 dozen employees have worked 20 or more years for the City. At the top of that list is James Moten, the City's most tenured active employee, a distinction previously held by Kathie Steele until her retirement in 2021.

Health permitting, Moten said has no immediate intention of retiring. He has worked in at least three different city departments during the last 45 years. Moten started part time in the sanitation department the day after Christmas 1977. He was 17, still attending high school at Como-Pickton, and working a city job hadn't crossed his mind.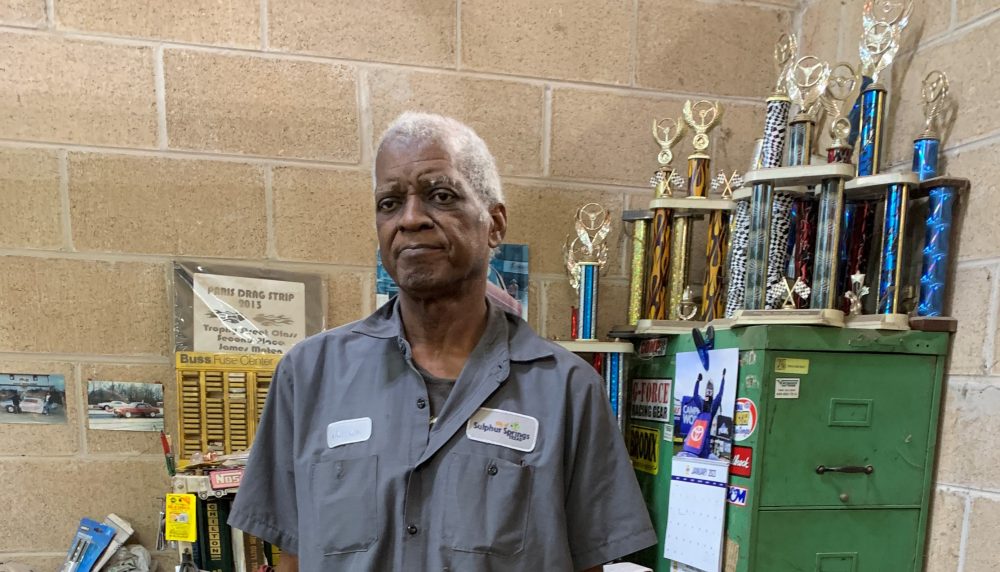 Moten explained his grandparents raised him in the Pine Forest community. In fact, he didn't even seek the job out. When a guy his family knew happened by and asked his grandfather if he knew of anyone looking for a job, his grandfather surprised James by telling the man he'd take the job.
He started working part time in the sewer department, emptying dumpsters in the evening and night. After graduation, he had the opportunity to become employed full time and did. When the city sold out of the sanitation business, he transferred to the sewer plant.
He worked in the sewer department for a little over a year when David Duggan asked him if he'd be interested in moving into the maintenance department to fill an opening. He decided to give it a try. That's when he learned Duggan was the one leaving. He's continued to work out of the service center since.
His job has allowed him to work on just about every kind of construction equipment and vehicle the city has had over the years, including police patrol cars and other city vehicles, tractors, heavy equipment and even lawn mowers. The day I talked with him, he was trying to revive a lawn mower that was considered "dead" — something he apparently has an affinity for doing.
The City in the last couple of years has switched the way they purchase vehicles, replacing them more frequently so there hasn't been as much repair work on city-owned vehicles.
Newer vehicles, Moten noted, come with a whole other set of problems thanks to the electronics and smart technology. That just means they aren't as easy to climb under and repair. Test scanners must be connected to vehicles to get a full diagnosis of both mechanical and electronic issues.
Moten said his decision to continue working for the City of Sulphur Springs as a fulltime employee in his teens was a simple one.
"The paycheck was good, so I decided I'd just stay with it," Moten said with a smile and a shrug.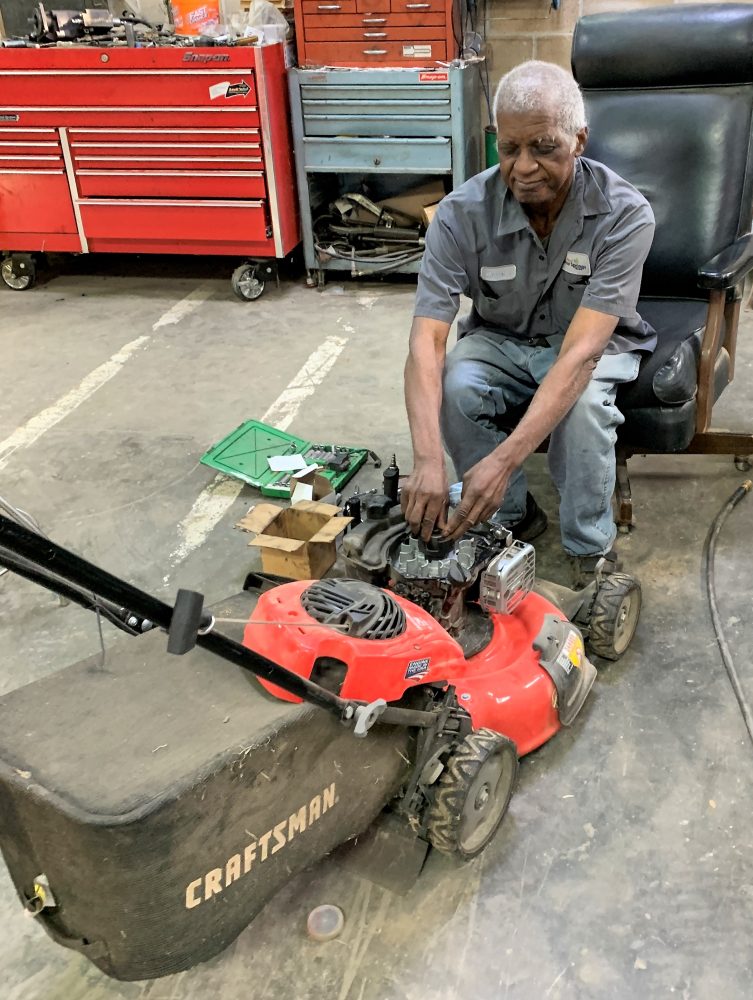 Those paychecks have given him the funds needed to pursue his hobby — fixing up and racing Camaros.
He used the money in those early days to buy a car. And, you guessed it, his first car was a Chevy. He's also owned at least six Chevy Camaros he's raced over the years, often swapping out motors to achieve the desired speed and performance. He also has a 1990s model Mustang he has won several awards with also. He pointed to a stack of trophies covering the top of a cabinet in the maintenance shop at the City Service Center as proof.
Moten has competed in Cedar Creek and Hallsville, where he won second place, and even in the Dallas area venues. His preferred track is in Paris, Texas, however. He enjoys the comradery found with the regulars who compete at and visit the track. They share pointers and a friendly rivalry on the track. Moten never had children, and his family is rather small, with him, his sister and aunt left. So, his track buddies have become more like extended family.
In fact, when James Moten had a health issue that had sidelined him at home and resulted in a year away from the track while he managed it, his friends rallied to help. They collected over $800, then brought it to their friend, not only to let him know they missed him at the track, but to help him with his extra costs due to medical expenses.
He admits that he is getting a bit older, as the gray in his hair and brows denotes, but isn't planning to retire from the City anytime in the near future — he likes his job. Moten said he's also eyeing March or later in the spring, when temperatures rise and conditions are more favorable for racing, to make his return to Paris for the 2023 season. And, Dec. 26, 2023, will mark 46 years of service for Moten, putting him ahead of Steele as the longest known tenured employee in recent years if not city records.