Hopkins County District Attorney: Clayton Reynolds
A Press Release Regarding the Arrest, Trial and Sentencing of Clayton Reynolds
January 26, 2023 – DCSO Deputy Samantha Manrique met up with DPS Trooper Sgt. Kain to make an arrest on Clayton Reynolds in downtown Cooper, Texas on July 7, 2022. At that time, Mr. Reynolds had two warrants for his arrest for two third-degree felony assaults, both against the same woman who is the mother of his children. During this time, Mr. Reynolds had been heavily using methamphetamine and was experiencing delusions regarding the mother of his children. As a result of these delusions, Mr. Reynolds was calling 911 repeatedly. This is what prompted the meeting between Sgt. Kain and Deputy Manrique.
When the officers made contact with Mr. Reynolds, they arrested him pursuant to the arrest warrants. During a pat down, Sgt. Kain recovered 1.5 grams of methamphetamine from Mr. Reynolds' sock. As such, Mr. Reynolds was booked in for PCS PG1 >=1G<4G, his March 2021 assault impeding breathing case out of Dallas County, and his November 2021 assault of a pregnant person case out of Delta County. Because Mr. Reynolds had been to prison for arson, possession, and theft back in 1995 and for delivery of a controlled substance in 2001, he faced the habitual range of punishment on each of these offenses: 25 to 99 years or life in prison.
On Monday, January 23rd, Clayton Reynolds was tried in Delta County for PCS PG1 >=1G<4G. The jury saw Deputy Manrique's body camera wherein they were able to watch Sgt. Kain retrieve the drugs from Mr. Reynolds' sock, the actual methamphetamine recovered, and a lab report showing the substance was in fact methamphetamine as evidence in the case. The defendant took the stand and claimed that it wasn't meth, rather it was rock salt with lighter fluid poured on it, claiming that this is the substance he was smoking that caused him to hallucinate. He also discussed his life in the drug world, gang world, and in prison, mentioning a federal prison sentence he served. The jury deliberated and found the defendant guilty in approximately 5 minutes or less.
On Tuesday, January 24th, the punishment phase of the trial began. During the State's case, the State introduced penitentiary packets showing Mr. Reynold's convictions for theft, possession of a controlled substance, arson, and delivery of a controlled substance. The State also called the victim of Mr. Reynolds' assaults in Delta and Dallas: the mother of his two children. She detailed 8 different instances wherein Mr. Reynolds physically assaulted her over an almost 4 year time period. The instance in Delta County involved Mr. Reynolds' striking her in the head multiple times, choking her, and kicking her while she was 8 months pregnant with their daughter. In the defense's case in chief, Mr. Reynolds took the stand. He discussed a 9 year 7 month sentence in federal prison for unlawful possession of a firearm by a felon. He was released from federal prison in 2016 for this offense. He also vehemently denied assaulting the mother of his children. He argued essentially that he was a wonderful father, while she was engaged in adultery and endangering the children.
Ultimately, the jury sided with justice and sentenced Mr. Reynolds to 99 years imprisonment. They discounted Mr. Reynolds' testimony and held him accountable for his horrific criminal conduct. The jury was able to see this case involved more than a mere 1.5 grams of meth. It involved a life of crime, drugs, violence, and no accountability.
This jury sent a clear message: drugs, crime, and violence are not welcome in Delta County.
Quote by Will Ramsay: I would like to thank the citizens of Delta County for this strong message. Assistant District Attorney Zach Blackmon presented the facts in an orderly and detailed manner, which gave the jury a full understanding of the individual they were considering.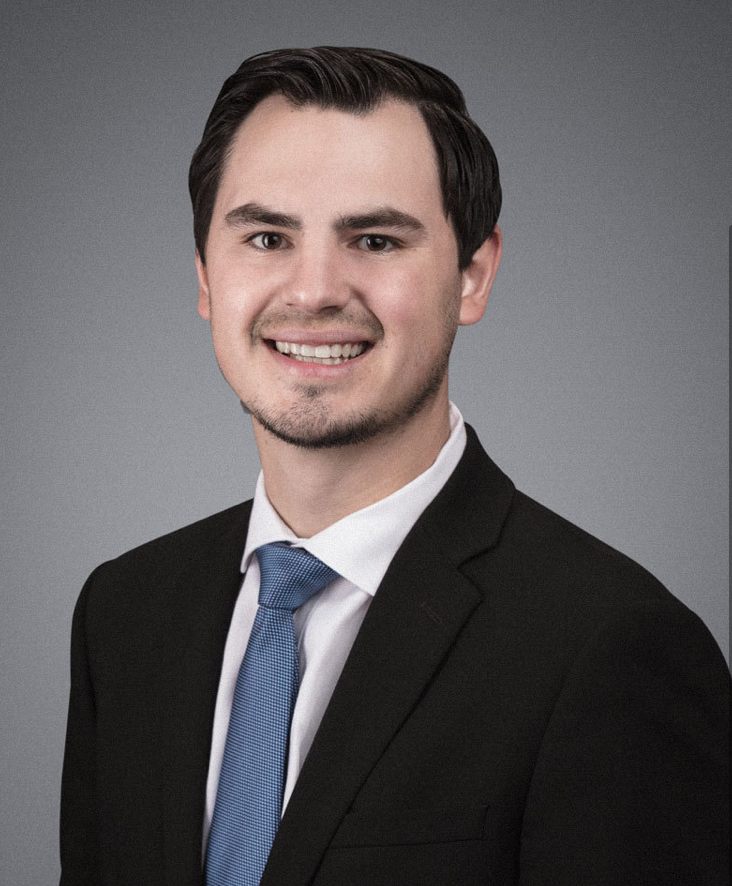 Zachary Blackmon
Assistant District Attorney
8th Judicial District
282 Rosemont St., Ste. 1
Sulphur Springs, TX
P: (903) 885-0641