By David Wall, Mount Pleasant Master Gardener
French Marigolds (Tagetes patula) are an excellent plant to grow in your vegetable garden. They look good, smell nice, and make excellent companion plants for your vegetables. I understand they are ranked as the number one flower to plant in a vegetable garden. Many don't even consider planting flowers in a vegetable garden, but French marigolds should be the first of several exceptions.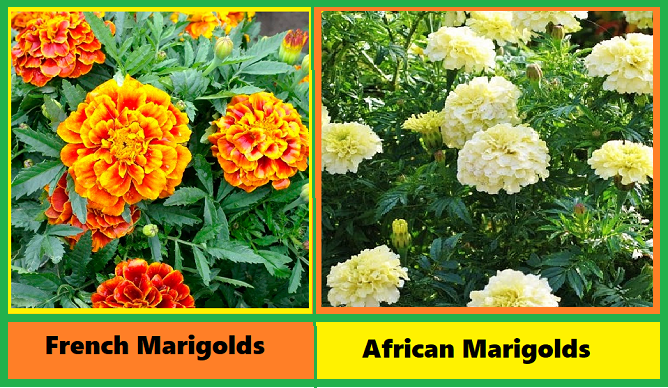 Please keep in mind this discussion is about French marigolds; not African marigolds.
First of all, marigolds are easy to grow. You can start them from seeds or purchase in groups of six at local garden centers. Once planted, about all they need are plenty of sunlight and watering, as they grow in all sorts of soils! If you let them go to seed this year, they'll pop up next year on their own. During the growing season, Marigold petals do well as an ingredient in multiple types
of salads.
Marigold roots put out a chemical that is a nematicide. The final verdict is still out as to whether the nematicide actually kills harmful nematodes or makes the move to get away. Either way, the result is good. Marigolds are thought to be helpful to companion plants, but the definitive answer on this appears to be years away. Varieties such as Tangerine, Petite Gold, Petite Harmony, Goldie, and Nemagold are thought to be more effective. Plant marigolds early, as it takes time for nematicides to become effective.
Marigolds attract bees and other pollinators, and they bloom over an extended period of time. But, they don't stop there. They attract predatory insects that feed on aphids and other pests you fine in your garden.
These are just a few of the many reasons as to why you should consider planting marigolds as companion plants in your vegetable garden.