Dan Wesley Allen was born on August 25, 1939 in Boswell, Oklahoma to Edward Lee Allen and Lillian Naomi Hanselman. He was preceded in death by both parents and three brothers: Edward Lee Jr., Kenneth and David also by the mothers of his children Stormy Staton and Edwina Allen.
Dan is survived by his devoted wife Shelby of 37 years, daughter Yugala Daniels of Balch Springs, TX., and son Darrell Allen of Lawton,Oklahoma. Four grandchildren, Heather Villa, Jennifer Washington, Stefanie Daniels of TX and Dayton Allen of Lawton, Oklahoma. He was step-father to Diane Sterling and step Grandfather to Tuffy Daniels.
In addition, Dan was a loving acting ever present Daddy to Shelby's 3 daughters, Patricia Swift, Teresa Paxton of Maxton, NC and Wendy Ronshausen of Mesquite TX, for 37 years, and loving Granddaddy to: Alan, Brandon, Christopher, Shannon, Travis, Sheila, Sarah and Andrew. Their combined families include 33 great grandchildren.
Dan spent 14 years in the US Army and was medically and honorably discharged in 1973 and was a disabled veteran. He was a master carpenter and specialized in restoration of old buildings. In 1996 he restored an 1886 Victorian home, in North Carolina, that was featured in a national magazine. He and Shelby lived in the home for 20 years before returning to Texas in 2016.
Dan was a proud and active member of Alcoholic Anonymous for 39 years. He received the gift of sobriety in 1983 in Lawton Oklahoma after living in the streets for 10 years. He then spent the rest of his life attempting to give back what was so freely given to him. He proudly carried the AA message behind prison walls for 20 years as a volunteer and anonymously received awards from the Governors of both North Carolina and Texas for his prison dedication.
Dan lived to overcome both alcoholism and PTSD with the help of his loving Higher Power. Dan was a loving husband, father, grandfather, great grandfather and friend. Many lives were made richer because Dan lived and he will be missed by all.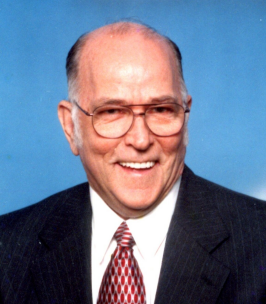 ---