Two Cumby men were jailed on controlled substance and tampering with evidence charges early Tuesday morning, sheriff's deputies and Cumby police alleged in arrest reports.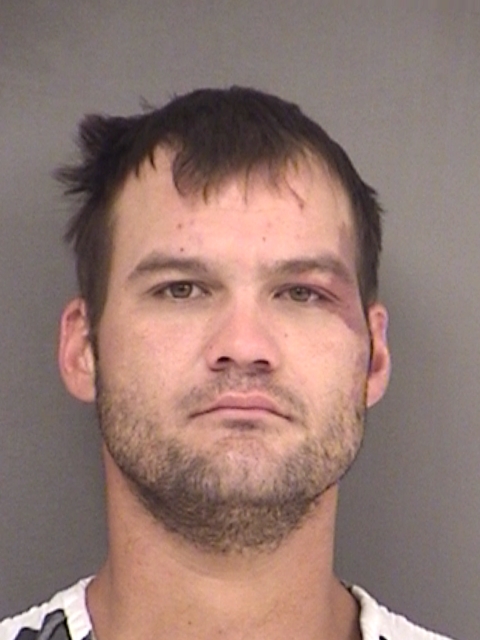 Officers reported stopping the driver of a Chevrolet Silverado at 1:13 a.m. Jan. 17, 2023, on County Road 1130 at County Road 1126 for failure to signal a turn. The passenger was seen from the patrol vehicle's headlights making furtive movements inside the truck, officers alleged in arrest reports.
Upon contact with the driver, a deputy reported seeing a shotgun in the passenger's seat of the pickup. Learning the gun was loaded and that the river has another weapon in a side holster, he had the man step out of the truck. He complied. He then had the passenger step out too, deputies wrote in arrest reports.
After talking to the man, officers reported being granted permission to search the truck. The officers reported finding a torn bag containing a crystal-like substance that later tested positive for methamphetamine in a glass of tea in the center cup holder in the truck. Both Cumby men were detained. When both denied knowledge of the contraband at 1:28 a.m. Tuesday, both were arrested. The firearms and contraband were collected, the truck was impounded and the pair was transported to the county jail, deputies and police alleged in arrest reports.
Michael Lyle Gall, 36, and Christopher Evan Lewis, 46, were booked into the county jail at 3:46 a.m. Jan. 17, 2023, on possession of 0.5 gram of a Penalty Group 1 controlled substance and tampering with physical evidence charges. Lewis was also charged with unlawful carrying of a weapon, according to arrest reports.
Gall was released later Jan. 17, 2023, on $5,000 per charge. Lewis remained in the county jail Tuesday afternoon in lieu of the $5,000 bond set on the controlled substance charge, $5,000 bond on the tampering with evidence charge and $2,000 bond set on the weapon charge, according to Hopkins County jail records.
Among the officers credited with the traffic stop and arrests were Hopkins County Sheriff's Office Deputies Brennan Murray, Drew Fisher and Sgt. Tanner Steward; and Cumby Police Officer Justin Talley.
If you have an emergency, dial 9-1-1
The Hopkins County Sheriff's Office is located at 298 Rosemont Sulphur Springs, TX 75482. You can reach them for non-emergency matters at (903) 438-4040.