Act now if you would like a table or tickets to the Hopkins County Chamber of Commerce's
annual Membership Banquet. There are a limited number still available.


We will celebrate Hopkins County at the annual Chamber of Commerce banquet on Thursday,
Feb. 16, with a theme of "A Night at the Gallery."

Art work from local artists, including professionals, amateur artists and high school students,
will be displayed and much of it for sale.

Social networking and a cocktail hour begins at 5:30 p.m., with food service at 6:30, and awards
beginning at 7 p.m. at the Hopkins County Regional Civic Center.

You can reserve your seat for $30 per person or get a table for 10 for $500. The tables include
preferential seating and name displays, as well as video recognition at the banquet. Tables are
almost sold out!

Awards to be announced include Citizen of the Year, Woman of the Year, Caregiver of the Year,
Educators of the Year, Large and Small Businesses of the Year, Outstanding Agriculturalist
Family, Growth and Renewal Award, and Community Pride Award.

For more information, call the Chamber at 903-885-6515 or email [email protected]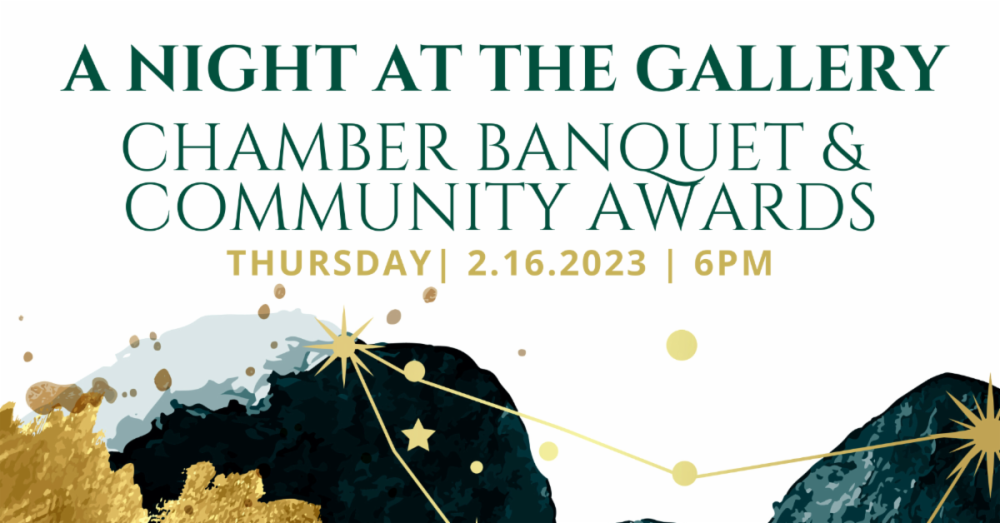 DIY Wedding Expo
The East Texas DIY Wedding Expo, hosted by Frosted Whimsy, is scheduled for noon to 5 p.m.
March 18 at the Hopkins County Civic Center. Vendors spots are available, startin at $150.

Email [email protected] for more information.

Ribbon Cuttings/Grand Opening
Werry Pools will host a ribbon cutting at noon on Wednesday, Feb. 8, at the Chamber office.
Please welcome them to the business community.