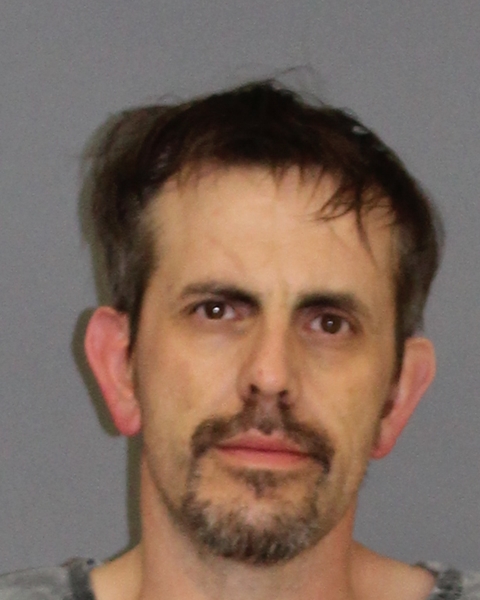 A 46-year-old Wylie man was jailed Tuesday for bond revocation on two Hopkins County charges, according to arrest reports.
Randall Morse Sharp was scheduled to appear for a pretrial hearing on two controlled substance charges during the 1:30 p.m. court session in the 8th Judicial District Court. Sharp was taken into custody at 4:45 p.m. Tuesday in the District Courtroom by Hopkins County Sheriff's Office Jailer Courtney Steward, who escorted the Wylie man to the county jail.
The 46-year-old was booked at 4:39 p.m. Dec. 27, 2022, into Hopkins County jail for bond revocation on a possession of less than 1 gram of a Penalty Group 1/1-B controlled substance and on a possession of 4 grams or more but less than 400 grams of a Penalty Group 2 controlled substance, according to arrest reports. Sharp remained in the county jail Wednesday, Dec. 28, 2022, jail records showed. His new bond was recommended to be set as a $75,000 cash or surety bond per charge, according to arrest reports.
Sharp was originally arrested on the controlled substance charges on May 18, 2022. He was stopped by HCSO Sgt. Tanner Steward on Frisco Street in Cumby for a traffic violation. When the man wouldn't make eye contact with him and covered his mouth while talking, the deputy became suspicious. A pat down allegedly revealed a glass pipe with what appeared to be methamphetamine residue on it in Sharp's shirt pocket. A probable cause search of the vehicle Sharp had been driving May 18, yielded a soup can with two baggies containing psilocybin (hallucinogenic) mushrooms as well as a clear bag containing a crystal-like substance which later field tested positive as meth and weighed 0.15 gram and the mushrooms weighed about 5.2 grams, including packaging, Steward alleged in Sharp's May 2022 arrest reports. Sharp was booked into Hopkins County jail on the two controlled substance charges just before 1 a.m. May 19, 2022, jail records reflected.
Sharp was indicted on both controlled substance charges during the August 2022 Grand Jury session, pushing those cases forward for prosecution, according to District Court records.
---
The Hopkins County Sheriff's Office is located at 298 Rosemont St., Sulphur Springs, TX 75482. Non-emergency calls can be made to (903) 438-4040.