Woman Accused of Child Abandonment or Endangerment
A 23-year-old Sulphur Springs man was accused of threatening his father with a deadly weapon. A 28-year-old Sulphur Springs woman was also jailed on two felony charges after reportedly leaving her children in a unlocked car on the side of I-30 after her car ran out of gas Wednesday morning according to arrest reports
Goodman Street Assault
Sulphur Springs Police Office Cameron Robinson reported responding at 6:30 p.m. Wednesday to the Goodman Street residence where concern was expressed for one person present. The father and son both reside at the address, according to arrest reports.
While talking to the parties involved in the incident, Hector Tael Zamora Vazquez Jr. was accused of exhibiting a deadly weapon, a knife. The 23-year-old Sulphur Springs man allegedly pressed the deadly weapon against his father's chest in a threatening manner, causing his father to fear imminent bodily injury, Robinson noted in arrest reports.
Zamora Vazquez was taken into custody at 6:49 p.m. Nov. 30, 2022, and transported to the county jail, where he was booked in at 10 p.m. Wednesday on second-degree aggravated family violence assault with a deadly weapon charge for the alleged threat made to his father with the weapon. An emergency protective order was requested, Robinson alleged in arrest reports.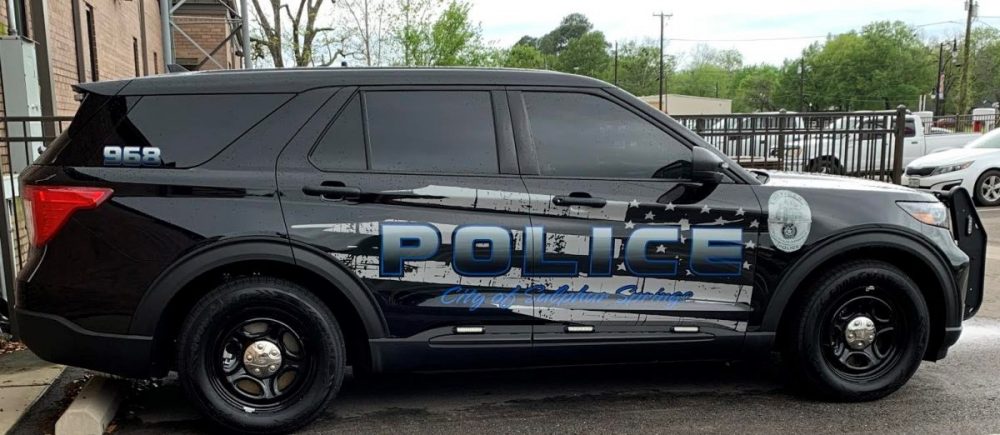 Abandoning or Endangering Children
Hopkins County Sheriff's Office deputies responded at 7:17 a.m. Wednesday to request for a welfare check on a female seen walking on the shoulder of Interstate 30 west near mile marker 136. Deputy Aaron Chaney was unable to locate a woman upon arrival in the area, but did soon see a tan Ford pickup with its hazard lights on parked on the shoulder near the 136 mile marker on I-30 west. Chaney reported turning around at the next exit to return to the truck.
Dispatchers called the deputy on his cell phone before he arrived at the truck, noting that they'd received information the female that'd been seen walking had left two young children in the truck he was approaching, then began walking away from it. At some point the woman was given reportedly given a ride to the EZ Mart store near Helm Lane in Sulphur Springs, Chaney said he was told.
As the deputy approached the vehicle, he noticed two children jumping around inside of it and found the passenger's side door unlocked. So, he opened it and began talking to the children. The kids, who said they were 5 and 6, told him they'd run out of gas and their mom had gone to get some more. When they told the deputy their mom's name, he recognized it from previous calls he'd responded to.
Chaney asked for Deputy Richard Brantley to try to locate the children's mother at or near the gas station. Sheriff Lewis Tatum responded with Chaney on I-30 to help transport the kids to the sheriff's office. Brantley soon reported he was indeed able to locate the Brooke Sierra Hayward, and was instructed to take her into custody. Brantley did and transported her to the county jail. Dispatch was asked to call for a tow truck to impound the pickup and to ask Child Protective Services to respond at the sheriff's office to take custody of the children.
The deputy, in arrest reports, noted it was apparent to him the 28-year-old woman had intentionally, knowingly or recklessly left her children, who were not of an age to be independent from their mother and care for themselves, in the truck unsecured at the side of I-30 , where vehicles traveled upwards of 75-plus miles per hour. The children also had no shoes and as far as Chaney, had not coasts or jackets even though the temperature was below 37 degrees at 7:48 a.m. Nov. 30, 2022. The vehicle was also not running so the children had no apparent source of available heat.
After the tow truck arrived, Chaney returned to the sheriff's office, where he completed Hayward's arrest report. She was booked into the county jail at 9:57 a.m. Nov. 30, 2022, on two abandoning or endangering of a child charges, according to arrest reports.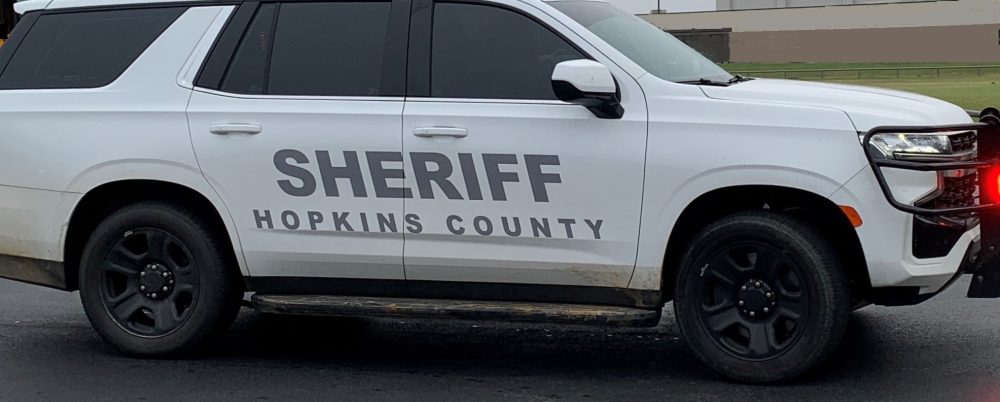 KSSTRadio.com publishes Sulphur Springs Police Department reports and news. The Police Department is located at 125 Davis St., Sulphur Springs, Texas. Non-emergency calls can be made to (903) 885-7602.
If you have an emergency dial 9-1-1.
The Sulphur Springs Police Department continues to serve its citizens with pride in its overall mission and will strive to provide the best possible police force in the 21st century.
---
The Hopkins County Sheriff's Office is located at 298 Rosemont St., Sulphur Springs, TX 75482. Non-emergency calls can be made to (903) 438-4040.