Steve Johnson has announced his plan to retire as Superintendent for the Miller Grove Independent School District. After 19 years and 3 months, Mr. Johnson will be the longest sitting superintendent in Miller Grove history by lasting three months longer than his predecessor, Tommy Turner. Johnson also served as the Miller Grove High School Principal for a year and nine months before accepting the position of Superintendent of Miller Grove ISD giving him a total of 21 years with the district by the end of June in 2023.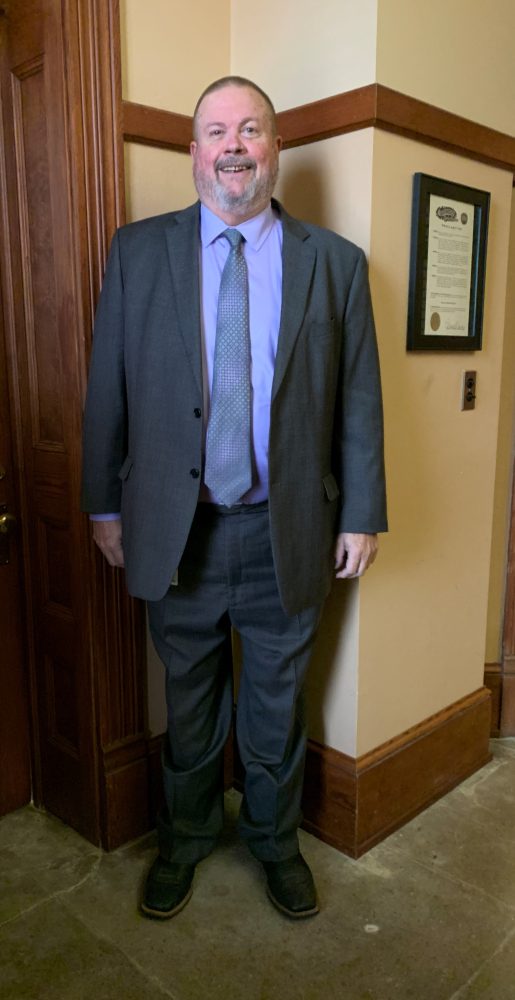 On behalf of the entire District, the Miller Grove ISD Board of Trustees expresses its sincere appreciation to Mr. Johnson for his efforts while serving as Superintendent of the school district and its students, parents and administrators, and for the many achievements and accomplishments of the entire District team during Mr. Johnson's tenure as superintendent.
Johnson has agreed to stay on until the end of June, to finish out the current school year, which should give the school board time to conduct a thorough candidate search to find the best candidate to lead the district. The school board met last week with a group of educators to begin determining search criteria by creating a list of criteria for the superintendent candidate.
Johnson thanks the present and past Board of Trustees for providing him with the opportunity to serve in the Miller Grove Independent School District. He said he has been "very fortunate to have the opportunity to work with such a good board over the years. This helped lead MG ISD to the successes that we have experienced because it is all about our students and staff."
It has been said "a school district is measured by the commitment of the Board, staff, and community to its children and their achievement." MGISD Board, from their press release about Johnson's planned retirement, stated the "District is indeed so committed."
Mr. Johnson also expresses heartfelt appreciation to the staff and community for their support of the district's programs and services during his term as superintendent. He also recognizes that success requires hard work, dedication, leadership, and vision. The Board and Johnson acknowledge and recognize the teachers, principals, administrators, staff, students, parents, and patrons who have all contributed to the district's success.
That dedication is seen in several aspects of what Miller Grove ISD stands for, Johnson noted. The first is the length of time educators remain with the district, including four who were at the district before he became top operating leader for Miller Grove ISD. The second is the fact that Johnson and his staff have created a family unit that supports each other at any given time. When staff and employees feel supported and part of a family, they tend to stay and continue to do good things, the superintendent noted.
Johnson said he has enjoyed working at MGISD, where, even as the top administrator, he still has the opportunity to interact with and get to know the students and staff he serves.
Johnson will have 21 years as an educator at MGISD – exceeding the term of his predecessor, longtime administrator Tommy Turner, by the end of June 2023. In fact, when Turner announced his intent to resign as MGISD superintendent, none of the school trustees had any prior experience hiring a superintendent. The board at that time screened approximately 50 applicants, before selecting Johnson to lead the district.
He said he's always been told and tries to follow advice given to him long ago, to try his best to leave things better than he found them.
"It's time," Johnson said, when asked about the decision. "I know I was brought to Miller Grove for a reason."
Johnson went on to explain that initially, he'd had no intention to apply at the district. He worked previously with Turner, who served as his mentor one day a month for a full year while he was earning his superintendent certification. When he began looking for a school, Turner contacted him.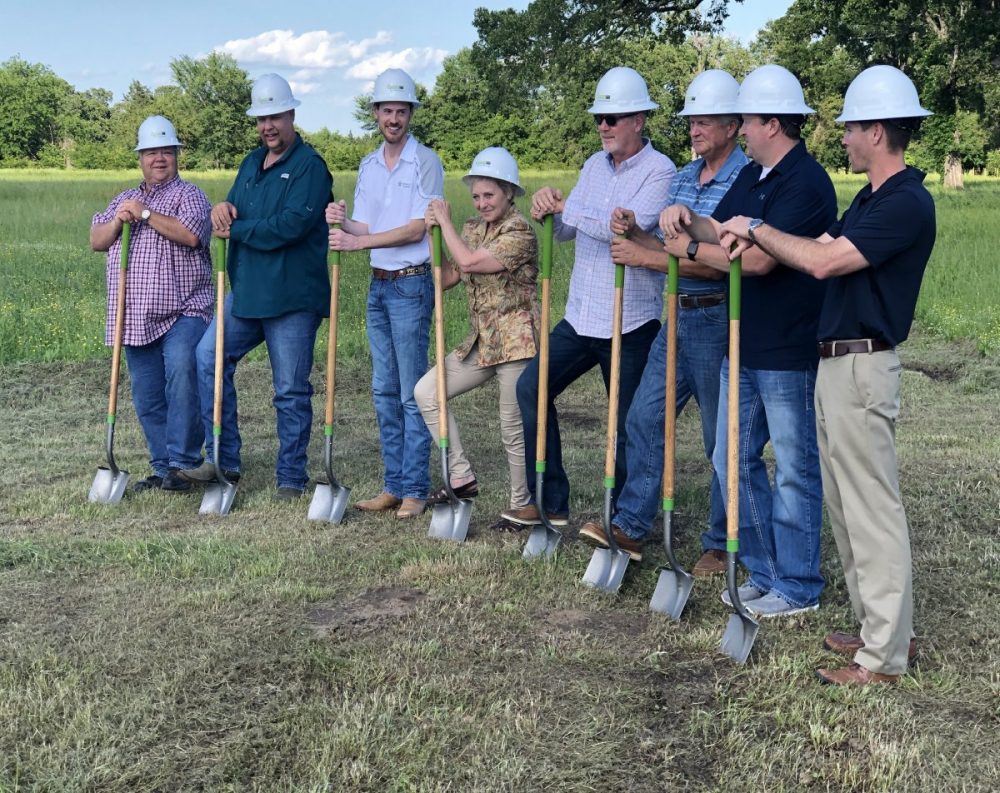 Miller Grove wasn't Johnson's first job in education, or even his first career. His very first career was a diesel mechanic for John Deere for 7 years right out of high school. His second career was in law enforcement; he served as a police officer in Washington, his home state, for 13 years, before having to retire due to an injury.
Prior to being hired by Turner as high school principal at Miller Grove, Johnson served three years as an assistant principal and began his educational career as an English teacher in Meadow, Texas. He attained his superintendent certification in 2001 and, when appointed as superintendent, was a doctoral student at Texas A&M University-Commerce.
Johnson said he started out his career as an educator at a West Texas school, then moved to Quinlan. In Quinlan, he worked on a campus that had a need for a disciplinarian. He said Quinlan was an interesting place to work which provided an experience he was grateful to have had.
Miller Grove ISD, however, proved a better fit. He said when he first showed up he had discipline slips, like the kind he'd used previously for disciplinary matters, that he put on his desk, ready to go. During his time at MGISD, Johnson said he never had occasion to use even half of them; the school rarely has disciplinary issues that can't easily be resolved.
Since he's been at MGISD, Johnson said enrollment has jumped each year through COVID, from 248 to a high of 356. Before COVID, the district had to implement stricter policies for transfers due to the continued growth. That meant 20 less students. During and following COVID, the district's enrollment dipped by about 25 more kids. As of this month, MGISD's enrollment was at 315.
Growth in the Miller Grove area in terms of new residency over the past 5-10 years meant a new elementary campus was needed to better accommodate the rise in enrollment. After careful budgeting, the district was able to finance a new building — one of Johnson's top 3 goals upon becoming superintendent. Along with that building they were able to build an official UIL track and a multi-purpose facility which rounds out his top 3 goals.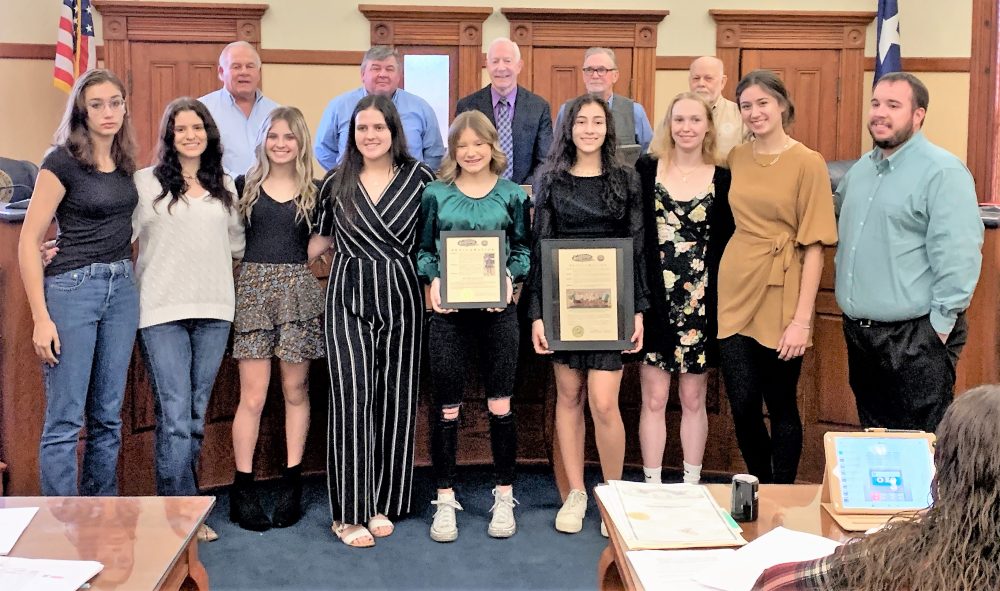 He said he is very proud to have been part of the district when the MGISD Police Department was started and to see the start of the guardian program – selecting staff who can be armed to protect district children. He is very proud of the accomplishments of his students, especially the nine state championships and one national championship achieved during his tenure with the district. He is extremely proud of the A ranking the school has attained and being able to leave the district secure financially.
Johnson said he'd be remiss if he did not acknowledge how much he has also enjoyed working with the awesome superintendents of Hopkins County.
He said while he will be vacating his desk at MGISD, he will still remain a part of the community as he and his wife fully plan to continue living in their new house.
"I do not know what the Lord has in store for me, but I have no qualms about it. I am at peace with retirement. I would like to find something part time, perhaps do some volunteer work," Johnson said. "It's time for a new vision here."
The School Board extends best wishes to Johnson in his future endeavors, and will soon begin its search for a new superintendent so as not to disrupt the district's operations.
The trustees during their regular meeting Dec. 20 (held one day later so a search firm could attend), considered the superintendent vacancy notice. The board voted Oct. 18 to hire Powell Law Group to conduct the superintendent search.