Axon Taser Agreement, Proposed COLA For County Retirees Also Receive Court Approval
Hopkins County Commissioner Court worked through a full agenda in relatively short order this week, approving an agreement amendment and expanded reinvestment zone for Pine Forest Solar LLC and Pine Forest Hybrid LLC Projects. An Axon Taser Agreement and a cost of living adjustment (COLA) for the county retirement plan also received Court Approval.
Pine Forest Solar, Hybrid
The date of operation was pushed back from 2023-2024 to December of 2024 to allow for cleanup of Pine Forest Solar LLC and Pine Forest Hybrid LLC. Everything else should be the same in the project agreements, April Christensen with Clearway Energy Group told the Commissioners Court Monday, Dec. 12, 2022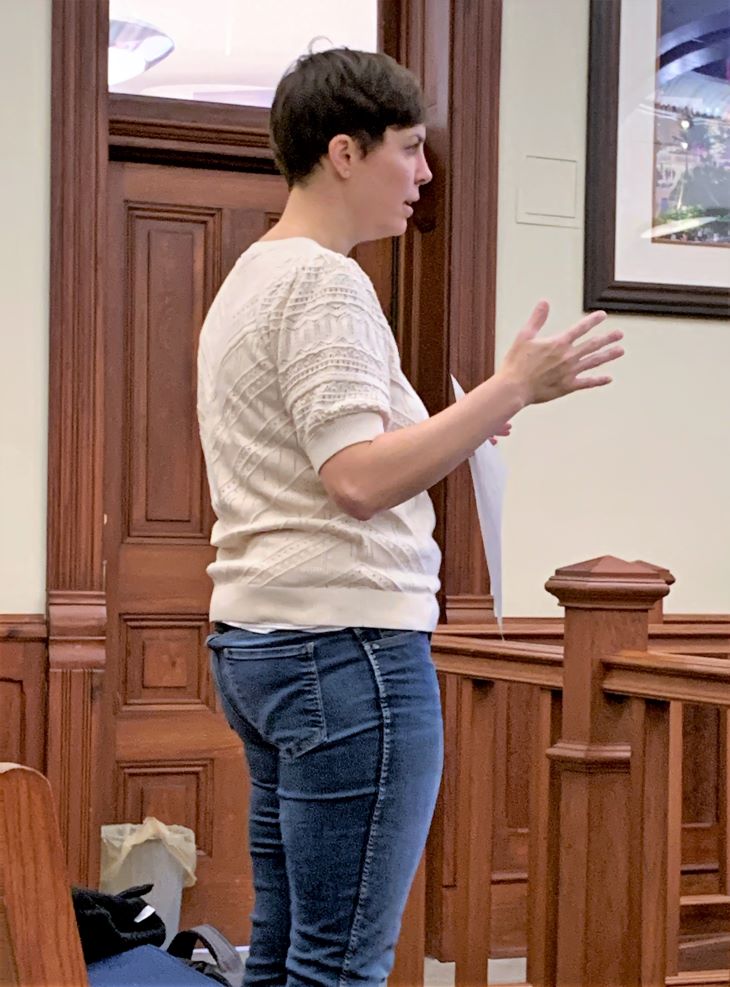 Supply chain issues were cited as a cause for the extended time required for construction. The solar company representative said procurement of steel and getting solar panels. She said the solar project is still on and is a definite project, while the hybrid project, which involves uses of batteries, is not definite. The Commissioners Court was asked to approve amendments to both project agreements, however, so that everything is in order should the hybrid project move forward as well.
The land that could possibly be utilized for the Pine Forest solar projects, hence, the request for approval of a new larger reinvestment zone which includes all the potential property to be used. In an August 2022 Chapter 313 application asking Como-Pickton CISD to consider approving a tax incentive, limiting the school maintenance and operations tax to $20 million for 10 years. The Pine Forest Solar project was estimated at that time to be a "total investment . . . in excess of $251 million."
"The reinvestment zone we've expanded it so that if we do acquire more land, and we do have a couple more parcels, we don't have to keep coming back to you to expand. It is very large now, but that just means we won't have to keep asking you. Reinvestments zones, that don't mean we can go anywhere with solar panels. People do still have to choose to lease with us before they can be part of the solar project," the solar project rep stated. "It gives us the flexibility to know that it could be included in tax abatements."
Precinct 2 Commissioner Greg Anglin made the motion, which Precinct 1 Commissioner Mickey Barker seconded, to approve the first amendment to the Pine Forest Solar 1 LLC and Pine Forest Hybrid LLC agreements. The Commissioners Court unanimously approved the amendment to both agreements. Anglin also made a motion, which Precinct 3 Commissioner Wade Bartley seconded, to approve the expanded reinvestment zone as submitted for Pine Forest Solar I LLC an authorized the county judge to enter into the agreement on behalf of the county for an economic development project. The Commissioners Court gave unanimous approval of that motion as well.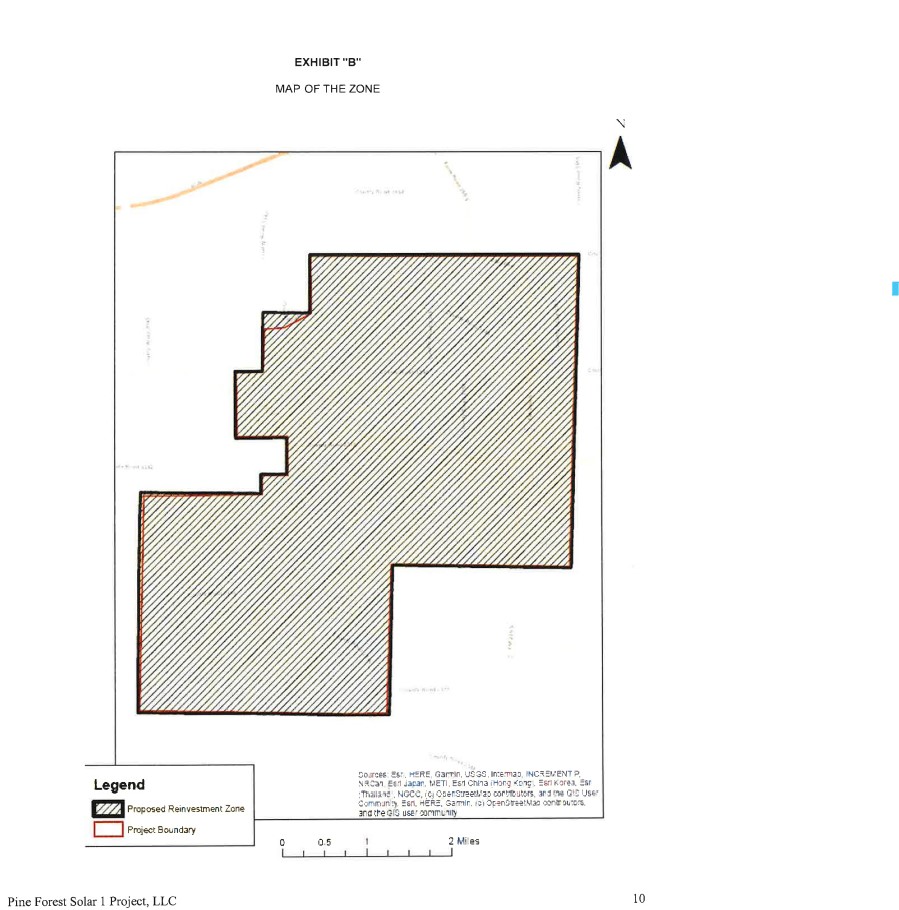 Axon Tasers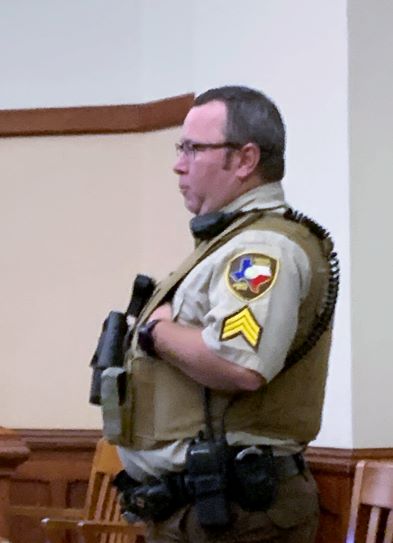 On behalf of Hopkins County Sheriff's Office, Sgt. Richard Greer asked the Commissioners Court to consider approving the sales terms and conditions with Axon Enterprises Inc. for purchase of 10 new Tasers, 10 holsters, 25 active live cartridges and 20 training cartridges.
The agreement with Axon is an installment agreement for approximately $3,500 a year for 3-5 years instead of having to pay one lump sum of over $17,000 for the Tasers related items. Axon is the only one they can get the trademarked items from. The new Tasers, cartridges and holsters will replace broken and outdated items which would be more cost effective to replace than try to repair.
County Auditor noted that the matter was presented to the Commissioners Court because it is an item the court would have to sign should to move forward with the purchase. The payment will come out of the sheriff's office budget. HCSO has the funding to cover the cost.
Precinct 4 Commissioner Joe Price made a motion, which Bartley seconded, to authorize the terms and conditions of the Taser purchase from Axon Enterprises Inc. The Court approved the motion.
Retirement COLA
Hopkins County Commissioners Court was asked to approve a 7% cost of living adjustment (COLA) for all employees on Hopkins County Retirement Plan.
"We had already budgeted for it back during budget sessions, so the funds are there and ready to be spent. We did not know what the rates were going to come in at. We did budget for enough. It changes our retirement rate to 14.27. That's still lower than what we are paying right now to give the retirees a raise. The recommended raise would be 7%," Aulsbrook said.
Barker made the motion, which Anglin seconded, and the court agreed to grant the 7% COLA for retirees.
Fire Station Inspection
Hopkins County Fire Marshal reported Texas Commission on Fire Protection conducted its biannual inspection of Hopkins County Fire Station last week. If deficiencies are found, the Fire Commission has the authority to give departments a small fine on up to shutting the department down.
"We had zero deficiencies, which is fantastic news for the county," Endsley told the Commissioners Court during their Dec. 12 meeting. "That's the first time we've ever done that in our history. I took over from the previous administration, that administration had 15 deficiencies. We've had two other inspections since I've been in this position and we've had 2 the first year, 1 this last time and now zero. That is a lot of work from every individual that works for Hopkins County Fire Department and the Commissioners Court. We appreciate that and would like to acknowledge that we got the official letter from the state that we'll also add to this attachment to keep on file. We just want to keep that on file from this time forward. We have not been doing that. We're going to continue doing that."
Endsley said HCFD Operations Chief Doug Skinner and "all the guys at the fire station do a very good job." keeping the paperwork lined out. The programs the Commissioners Court allowed the department to buy has helped significantly with record keeping, and which is paying on in the good inspection.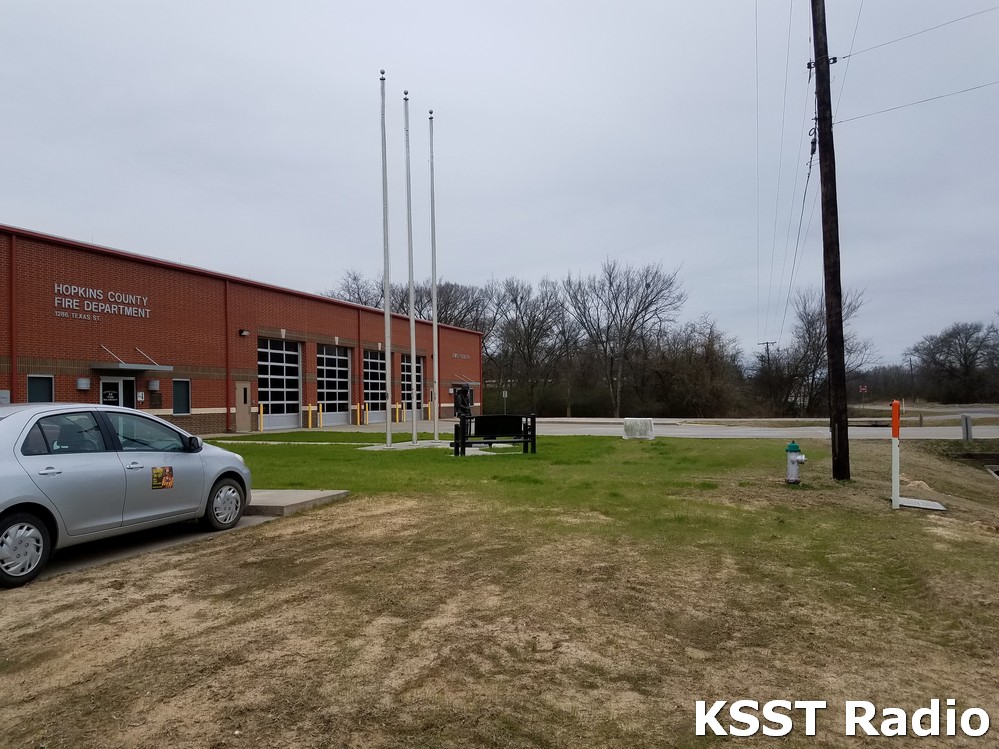 Equipment Purchase
Price asked the court to approve purchase of a 2017 Dynapac CP 1200 machine. The Precinct 4 Commissioner said this would be an upgrade. Instead of having to use private driveways to turn equipment around, the mew equipment would only roll backward and forward, and would cost $48,681.65. Because the amount is below the required threshold, the County would not have to be bid outright. Aulsbrook said Precinct 4 has the funds to buy it outright. Price made a motion, which Bartley seconded, and the court approved to allow for purchase of the Dynapac.
Budget Amendments
Aulsbrook submitted for Commissioners' approval budget amendments for the sheriff's office, Precinct 4 and Precinct 1.
She noted HCSO received $12,800.80 in insurance proceeds for two vehicles that were wrecked. Those funds, with approval, are to be moved into the departments maintenance and repairs fund to pay for repairs to the vehicles.
Precinct 4 received a $17518.75 insurance claim for oil clean up last year.
"Because that came in last year, and we didn't finish paying for all the bills until this year, I will be getting that from the fund balance," Aulsbrook noted. "The funds did come in right at the end of last year. SO, I need to move $17,518.75 into your repairs and maintenance to pay for those invoices."
Precinct 1 received funds from $22,059.96 Greenview Cemetery for passing a parking lot. That will need to be moved into the precinct road building fund.
Delek Logistics paid the county repair roads damaged during clean up of an oil spill in Turkey Creek. Precinct 1 had $11,186 left over in last year's budget that needs to be moved from the fund balance into the current budget to pay expenses, Aulsbrook noted.
Barker made the motion, which Anglin seconded to amend the budget as proposed by the auditor.
Asset Disposal
Precinct 3 Commissioner Wade Bartley was given Commissioners' approval to dispose of a Case backhoe destroyed by fire using Auctioneer Express after the New Year. Barker asked if it'd be better to wait if other commissioners have items to dispose of and post and list them with the online auction service at the same time. Aulsbrook noted it'd be easier on her and more cost effective to list them for disposal all at one time.
Consent Agenda
The Dec, 12 consent agenda, items to be enacted on under one motion unless a member of the Commissioners Court requests otherwise, included minutes from the Regular Nov. 14 meeting, and the Nov. 14 and 28 workshops; and a request from Spectrum/Charter to construct and place aerial and/or underground conduit and fiver on County Roads 3511, 4738, 4740, 4744 and 4749.
Price said he did approve of the requests in Precinct 4. Bartley, however, recommended that the requests impacting Precinct 3 be at least temporarily denied.
"There's some issues out there that's been taking place in the work zones. The way they have placed some of their equipment, it's not in the right place in the right-of-ways, haven't cleaned up the right of ways after they've gone in and trimmed. I called attention to it a couple of weeks ago and nothing's been done about that so far. I know the weather could be a factor, but the safety issue out there is on the farm to market roads, not using the safety practices — no warning lights," Bartley said.
Bartley said he's even driven through the area they've worked in the past only to find a work crews working at night with no e Even at night time, I've gone through there and there's a work crew out there working with no not complete disregard for safety, orange work cones. One night, Bartley said, he drove through and turned him vehicle lights on for their safety until a deputy count arrive to speak to them about appropriate safety practices while working along FM roads. He said there are no markings on the contractors' trucks to identify them. He said perhaps denying the request will get the company's attention and prompt them to do a better job observing safety measures while working on FM roads.
The Commissioners Court agreed to grant the requests from Spectrum/Charter with the exception of CR 3511 in Precinct 3.