Nine Others Transported by Ambulance To Hospital For Injuries Sustained In Crash
At least four people are reported to have been killed in a 5-vehicle crash, which shut down State Highway 19 north for more than 3 hours Sunday, Dec. 4, 2022. Nine others were transported by ambulance to the hospital for treatment of injuries, eight with what were reported as non-incapacitating injuries and one with capacitating injuries, authorities reported Monday morning.
The crash, reported at 5:44 p.m. Sunday 2 miles south of Birthright on SH 19 north, is being investigated by Texas Department of Public Safety Cpl. Arturo Ugalde.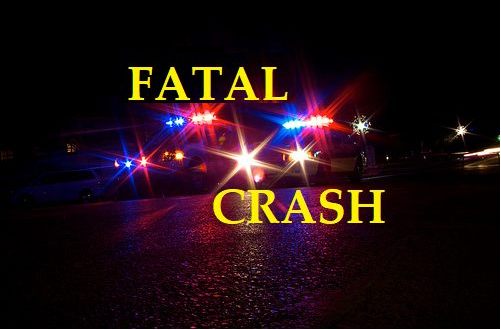 Hopkins County Precinct 2 Justice of the Peace Brad Cummings, who prior to becoming a judge served a number of years as a sheriff's deputy, said the fatal 5-vehicle crash was one of, if not the, worst he's ever seen, taking the lives of four members.
According to DPS reports, preliminary investigation of the fatal crash by Arturo indicates a 2007 Toyota Avalon drive by 69-year-old Rebecca Goodson of Sulphur Springs and a 1998 Toyota Avalon driven by 60-year-old Celestino Reina of Sulphur Springs were traveling had stopped on northbound State Highway 19 north, waiting to turn left onto County Road 4764.Gerald Adams, a 60-year-old Paris man, too was traveling northbound on the shoulder of SH 19 in a 2017 Ford E Series van behind the two stopped cars.
Trooper Ugalde, in the preliminary crash report, noted Adams "failed to control the vehicle's speed striking vehicle 3," which was Reina's vehicle. The 1998 Avalon then went into the southbound lane on SH 19 north, where it struck two southbound vehicles, a 2023 Cadillac Escalade driven by 47-year-old Brian Feiden of Whitehouse and a 2014 Kia Soul driven by 69-year-old Terry Williams of Sulphur Springs.
According to officials, the Kia ended up off the road in a tree line and the Cadillac stopped in the ditch facing the opposite direction of travel, according to one official.
While the impact sent Reina's vehicle into the southbound lane, Adams' van continued north, striking the 2007 Avalon driven by Goodson, which had been stopped ahead of Reina's car, according to the preliminary cash report.
Pronounced dead at the crash site by Judge Cummings were were all four occupants in the 1998 Toyota Avalon: Celestino and Celia Reina, both 60-year-old Sulphur Springs residents; 22-year-old Maria Reina; and a 7-year-old Sulphur Springs boy, according to DPS reports. The youth was identified by Cummings as Dariel Rodriguez, reported to be the son of Maria Reina.
Gerald Adams, driver of the Ford van, was not injured, according to the preliminary crash report information released by Sgt. Gregg Williams, DPS Media Communications/ Safety Education for Texarkana/Mount Pleasant- North Texas Region.
Rebecca Goodson, driver of the 2007 Toyota Avalon, was reported to have sustained non-incapacitating injuries. Her passenger, 72-year-old Joyce Moore of Sulphur Springs, suffered incapacitating injuries, but was reported to be in stable condition, when both were transported to CHRISTUS Mother Frances Hospital-Sulphur Springs, the preliminary DPS report noted.
Five occupants of the Cadillac Escalade were transported to CHRISTUS Mother Frances Hospital-Sulphur Springs for treatment of non-incapacitating injuries. The driver, Brian Feiden, and three passengers, 51-year-old Elizabeth Feiden of Whitehouse, 23-year-old Randal Adams of Tyler and 17-year-old Cole Fielden of Whitehouse, were all treated then released. The fourth passenger in the Cadillac, 23-year-old Gwenyth Feiden of Tyler was being treated at the hospital, according to information in the preliminary crash report.
Both occupants of the 2014 Kia Soul — the driver, 69-year-old Terry Williams of Sulphur Springs, and passenger, 53-year-old Debbie Dixson-Williams of Tyler — also were reported by DPS to have been transported to CHRISTUS Mother Frances Hospital-Sulphur Springs for non-incapacitating injuries.
Hopkins County emergency officials remained at the crash site until about 9:05 p.m. Sunday, Nov. 4, 2022.