By David Wall, Mount Pleasant Master Gardener
As we approach the end of this year's growing season, it's time to remember that end-of-season for tomatoes is slightly different that several other garden plants. Tomato end-of-season varies by year, but the recommended procedures remain the same. If you grew determinate tomatoes, their productive lives ended months ago, and hopefully, you've already followed this article's recommendation.
Your indeterminate tomato plants are still growing and producing, although production will very soon slow. Flowerings become few and far between. The fruits tend to get smaller and have less flavor. Nevertheless, they'll stay alive until the first 2-3 light freezes, a heavy freeze, or a frost. Some wait for the killing temps, while others begin removing plants when they know killing temps are forecast.
With most vegetable plants, I prefer to cut the plant off at ground level, leaving the roots to rot and provide nutrients for a different vegetable plant next year. Tomato plants are "different." They should be pulled out roots and all. Further, remove all traces – fallen fruit, dead/diseased leaves and plant debris. I've never done it, but the literature suggests disinfecting your tomato ages and/stakes. The bottom line is to remove any real or potential pathogens. By clearing out your dead tomato plants you remove pathogens at the same time … and you minimize future problems in the garden.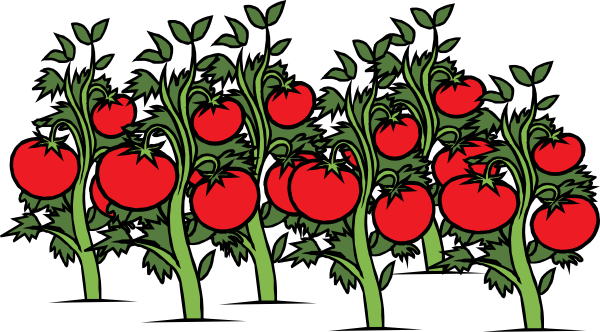 So, what to do with everything you've removed? Do NOT put in the compost pile. Pathogens can survive the winter and infect/reinfect next spring. If allowed, burn them. If not, bag and put in your trash.
Make sure to place next year's tomato plants elsewhere. Destructive root knot nematodes are waiting to destroy tomato plant roots for the next 3 years where you planted this year.
Finally, plants in pots can be brought in to continue providing great fruit.