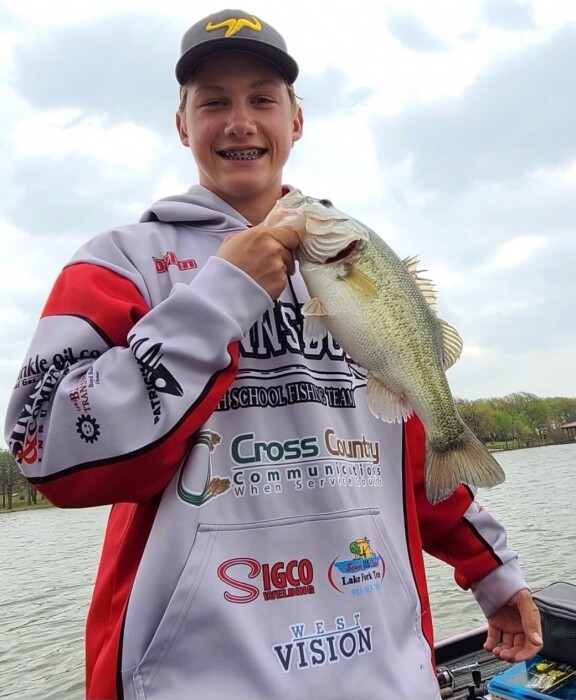 Robert Dylan Schepp ascended to Heaven on Friday, November 11, 2022, at Medical City Hospital in Plano, Texas. A memorial service for Dylan, age 16, of Como, Texas, will be held at 1 PM Thursday, November 17, 2022, at the First Baptist Church of Sulphur Springs, Texas, with Bro. Mack McClain, Dr. Andrew Hodges, and Paul Ray Vititow officiating.  
He will be laid to rest following the service at the Pickton Cemetery with Cole McGuire, Brinlyn Schepp, Jake Murray, Rhett Newsom, Diego Perez, Tripp Smith, Hayden Potts, Lawson Forbes, Wayne Hinton, Sam Ridner, Wade Whiteman, and Carston Moore serving as pallbearers. Honorary pallbearers will be Lee Pogue, Archie Lindley, Todd Hicks, Larry Vititow, Logan Pogue, Evan Darlin, Brantli Schepp, and his J3 Cattle Company friends.
Visitation will be from 6 to 8 PM Wednesday, November 16, 2022, at West Oaks Funeral Home. 
Dylan was born on November 28, 2005, in Quitman, Texas, the son of Robert "Kent" Schepp and Jennifer Davis Schepp. 
Dylan attended Como-Pickton ISD for many years and was a home-schooled student, who had just completed his junior year. Dylan loved his job at J3 Cattle Company, where he enjoyed working with cattle, but his favorite was just being a "Cowboy." Dylan's hobbies included roping, fishing, and basketball. He was a member of the Pickton United Methodist Church. 
Dylan leaves behind his parents; five sisters, Cherish Schepp and Johnathon Andrews of Como, Lexi Schepp and Ross Beshear-Pickens of Sulphur Springs, Whitney Bosold and Christian of Winnsboro, Taeler Schepp of Winnsboro, and Reani Schepp and Cole McGuire of Winnsboro; paternal grandmother, Polly Swatsell of Como; maternal grandmother, Della Fay White of Winnsboro; a loving girlfriend, Hadlee Hrabal; nieces, Byntli Simmons, Lynnon Seiler; and nephews Brilyn Sands, Brinlyn and Brantli Schepp, and Rome Beshear-Pickens. Dylan also leaves behind his boss, who was a special friend and so much more, Todd Hicks. 
He was preceded in death by his paternal grandfathers, Bobby Schepp and Hollie Swatsell; maternal grandfather, Kenneth Davis; great-grandparents Dude and Venice Turner; aunts, Leslie "Sissy" Brumley and Lisa Bass; and uncles Ricky Davis, Kenny Davis; and his very soon to be brother-in-law and special friend, Carson Hicks.
In lieu of flowers, donations may be made to the United Brain Association, Unitedbrainassociation.org, in Dylan's memory to further research for Traumatic Brain Injuries.
Arrangements are under the direction of West Oaks Funeral Home.
---