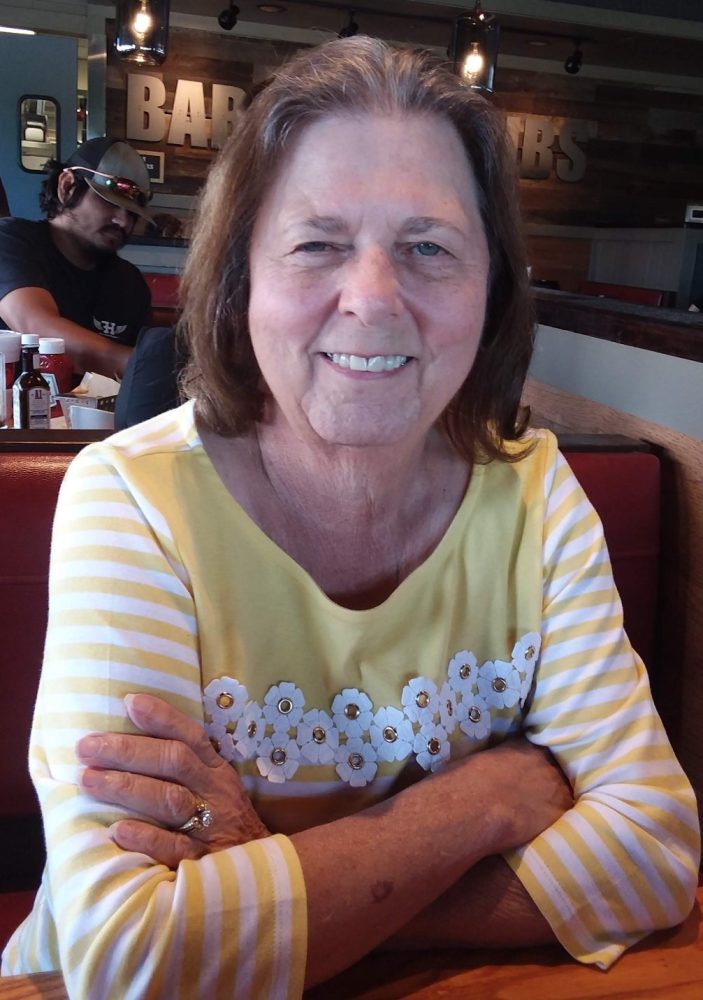 Funeral services for LaJuana Ruth Young, age 73, of Pickton will be held at 11 a.m. Wednesday, November 23, 2022, at West Oaks Funeral Home Chapel with Bro. Mike Haun officiating. Interment will follow at Pine Forest cemetery with Austin Rodriguez, Joe Rodriguez, Mack Walters, Richard Bain, Cameron Bain, Kason Barnhart, Ted Matlock, and Blake Bain serving as pallbearers. Honorary pallbearers will be Hunter Childress, Conner Childress, Tanner Childress, Kelyn Bain, Tyler Bain, Matt Bain, Michael Post, and Tyler Childress. A visitation will be at 10 a.m., one hour prior to service.
Mrs. Young passed away on Saturday, November 19, 2022, at Rock Creek Health and Rehab. LaJuana was born December 22, 1948, in Sulphur Springs, the daughter of Noble Eugene Bain and Edna Faye Johnson Bain. She married Earnest Young March 4, 1977, in Pickton.
LaJuana had several jobs, including Como Feed Store, Alliance Bank, Cannon Craft Shutters where she was in accounts receivable, and she was a licensed beautician for 7 plus years.
Lajuana loved sewing and cooking. She won several pie contests and Ice Cream contests. She loved playing games including Canasta and 42 dominoes, she won many 42 tournaments. LaJuana also loved vacations, and her favorite was the Alaskan Cruise. She also enjoyed walking and picking up cans to help with her Diabetes, she loved her family and her grandkids. LaJuana completed her bucket list which included going to Mount Rushmore, an Alaskan cruise, her pick of her a new car, a big diamond ring, and seeing the Grand Canyon.
She retired in 1997 to enjoy life and family. She loved deer hunting and has bagged some big bucks. LaJuana also loved Christmas and collecting Hallmark ornaments.
She is survived by her husband, Earnest; step-daughter Tracy Rodriguez and husband Joe; brothers, Calvin Bain of Pine Forest, Bobby Bain and wife Gale of Pine Forest; grandchildren, Austin Rodriguez of North Carolina, Ashley Rodriguez of Sulphur Springs, Luke Walters of Nelta, Lucy Walters of Dallas, Kaci Barnhart and husband Kason of Como; great-grandchildren, Madden, Bradley, Abigail, and Sadie Barnhart, all of Como.
She was preceded in death by her parents.
In lieu of flowers donations may be made to the Alzheimer's Fund Association.
Arrangements are under the direction of West Oaks Funeral Home.
www.westoaksfuneralhome.com