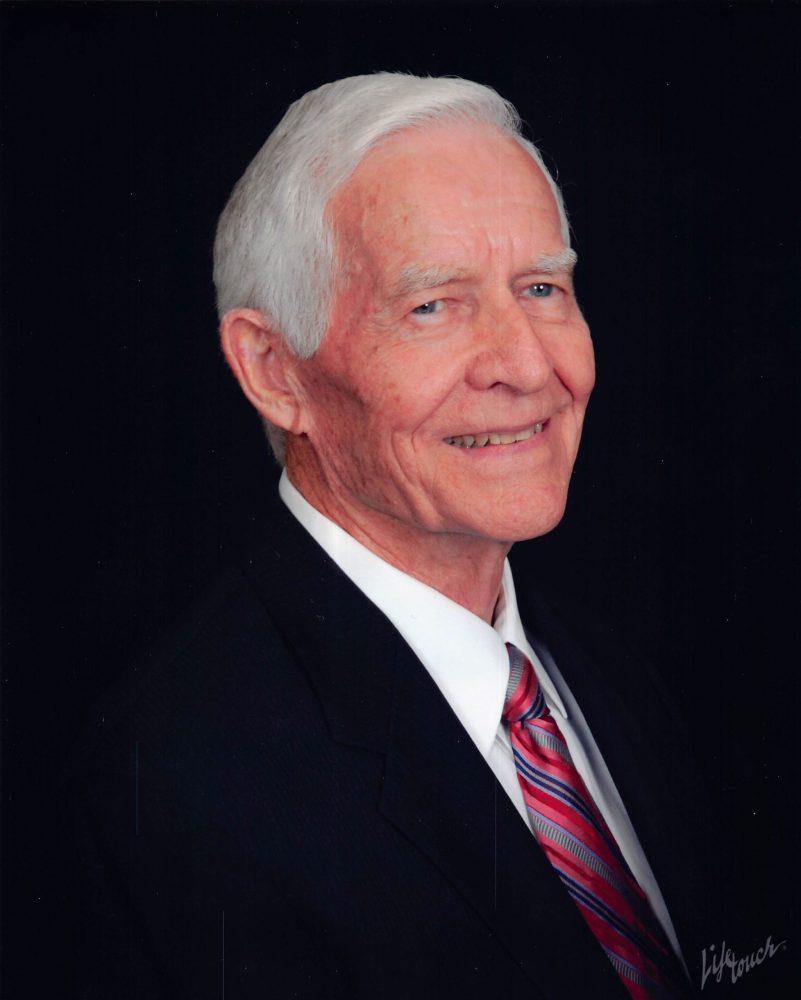 Joe was born in the Gafford Chapel Community on January 11, 1934, to Ebb Kellogg Wheeler and Vada Reed Wheeler. 
 
Joe graduated from Sulphur Springs Senior High School in 1952. After graduation, he attended East Texas State Teachers College where he majored in Pre-Engineering for two years and graduated with a major in Industrial Education and a minor in Mathematics in 1956. He married Janet Perkins at her parent's home in Sulphur Springs on June 11, 1954. 
 
Joe is survived by his wife, Janet Wheeler; a sister, Mary Ann Mathews; and two children, Jeannie Kay Taylor and husband, Richard, and Terry Joe Wheeler and wife, Carrol. He is also survived by his grandchildren, Lindsey Kay Honeycutt, Colton Ryan Wheeler, and Victoria Faith Wheeler. He was preceded in death by his parents, Vada and Ebb Kellogg Wheeler; two sisters, Patsy McKinney and Juanita Wallace; and brother-in-law, Travis Mathews. 
 
After graduation from college, he was employed by the Texas Highway Department in Sulphur Springs as a Civil Engineer for nine years. Later, he was employed by E-Systems Inc. in Greenville, Texas as a Mechanical and Structural Engineer for 30 years.  
 
After retirement, Joe stayed active in the cattle and horse business while helping his son, Terry, with his dairy business. 
 
He was an active member of the Messengers Sunday School Class at the First United Methodist Church in Sulphur Springs, where he served on the Official Board and various committees. Joe was instrumental in the design and construction of the church administration building. 
 
He enjoyed training horses, landscaping, and home maintenance projects, as well as spending time with family and travelling with his wife and friends. 
Funeral services will be conducted at 3 p.m. Tuesday, November 22, 2022, at West Oaks Funeral Home Chapel. Visitation will be held at 2 p.m., prior to service time. Interment will be in the Sulphur Springs City Cemetery for the immediate family. Pallbearers will be Dale Brem, Mike Midgett, Charles David Sewell and Richard Taylor. Honorary pallbearers will be the Messenger Sunday School Class, Harold Cowley and Ken Butch.
 
In lieu of flowers, the family request honorarium be made to the First United Methodist Church Sulphur Springs or Sulphur Springs City Cemetery.
Arrangements are under the direction of West Oaks Funeral Home.
---