2 Men Jailed On Warrants, 1 on Marijuana Charge
November 11, 2022 – A sheriff's deputy stopped to check on a motorist parked on the shoulder of I-30, but ended up finding a fake ID, suspected marijuana and synthetic urine; one person was taken into custody on a fraud charge as a result. A Naples man with two outstanding warrants allegedly gave a fake name and was found to be in possession of methamphetamine during an early morning traffic stop, and the other Naples man in the car was found to be wanted as well. About two hours later, a Grand Prairie man was found in possession of three baggies of suspected marijuana.
I-30 West Motorist Assist
Hopkins County Sheriff's Deputy Bobby Osornio stopped near mile marker 140 on Interstate 30 west to check on occupants of a Chevy Malibu parked with flashers on on the improved shoulder of a bridge, between a guardrail and the solid white line, at 12:05 a.m. Nov. 11, 2022. He pulled in behind the car and turned on his emergency lights, so other motorists would be aware they were on the roadside.
Upon contact, Osornio noted the female driver was crying. The woman told him she was upset because of the vehicle problems she was having. While talking to her, Osornio said he noticed another female walking on the shoulder toward the woman's car. He instructed the driver to move the car forward to a safer location past the bridge.
Osornio noted a strong marijuana odor could be smelled coming from the car while he was talking to the woman, then, noticed a green, leafy substance he believed to be marijuana on the passenger's side floorboard.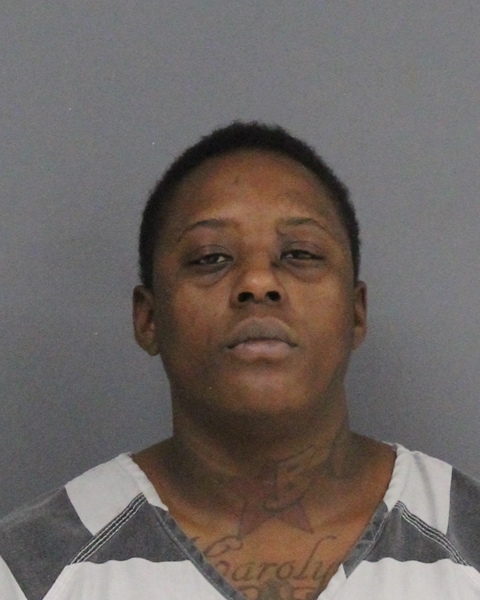 The driver gave the deputy a Texas ID card and the other female, identified as a passenger, gave Osornio a Texas Department of Criminal Justice inmate card identifying her as April Danielle Homer. He then had the two women exit the car and asked them to empty their pockets. They agreed to let the deputy search their wallets. A driver's license in Homer's wallet appeared to the deputy to be a fake ID, but had Homer's name and date of birth on it. A records check using the card number showed it had been issued to someone else, Osornio alleged in arrest reports.
Homer also was allegedly found to be in possession of a small baggy containing a green leafy substance the deputy believed to be marijuana. A probable cause search of the car revealed a marijuana rolling tray with residue in the passenger's side floorboard and two bottles of synthetic urine in the glove box, Osornio alleged in arrest reports. He collected the suspect marijuana, rolling tray and synthetic urine secured it. Homer was placed into custody at 12:27 a.m. Friday, Nov. 11, 2022. The driver had help en route to assist her with the vehicle problems. He left the driver to wait and transported the 35-year-old Dallas woman to Hopkins County jail.
Homer, who arrest reports show is also known by the alias "Boosie," was booked into Hopkins County jail at 3:05 a.m. Friday Nov. 11, 2022, on a fraudulent use or possession of less than 5 items of identifying information, according to arrest reports.
West Shannon Road Traffic Stop
Sulphur Springs Police Officer Dustin Green reported stopping a Honda Civic at 12:38 a.m. Friday morning, Nov. 11, 2022, on West Shannon Road (near I-30 east mile marker 123) for a traffic violation.
Upon contact, Green obtained ID information from the two men in the car, and asked communications operators for a records check on the two.
Dispatchers advised the passenger had an outstanding warrant for his arrest. After the warrant was confirmed by Bowie County authorities as active, the 34-year-old Naples man was arrested at 12:58 a.m. Friday on a warrant for violating probation on a misdemeanor theft of property warrant.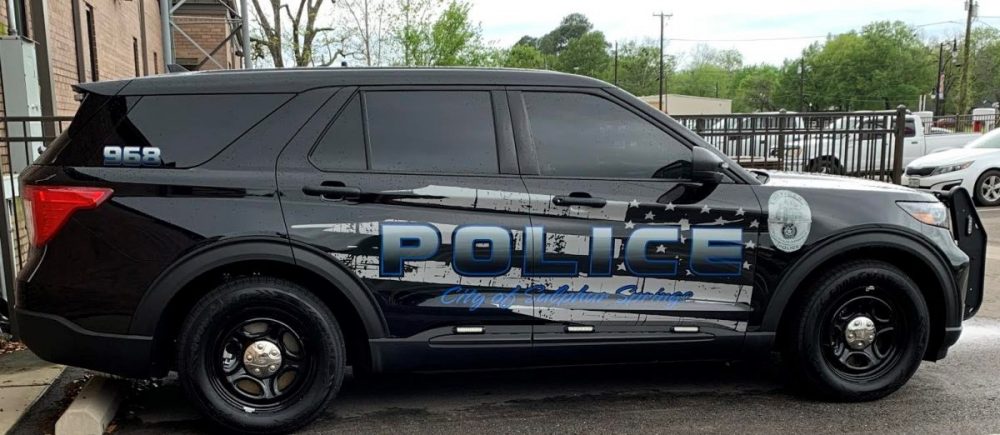 Green had the driver step out of the tan vehicle as well. As he did, the officer reported seeing a clear plastic bag with a crystal-like substance suspected to be methamphetamine on the driver's seat where the Naples man had been sitting in the car. The suspected meth and packaging weighed 1.2 grams, resulting in the driver's arrest at 12:54 a.m. Friday, Green alleged in reports.
The car was impounded and the two Naples men were transported to the county jail. Upon arrival at the county jail, however, Green learned the driver had given him a false name. Instead of being 33-year-old Lamonte Williams, the driver was actually 32-year-old Dereck Williams of Naples, Texas, a man with two outstanding warrants.
As a result, Dereck Wayne Williams was booked into Hopkins County jail at 2:50 a.m. Nov. 11, 2022, on possession of 1 gram or more but less than 4 grams of a Penalty Group 1/1-B controlled substance and failure to identify charges, as well as a violation of parole warrant and a Morris County unauthorized use of a motor vehicle charge. Bond was recommended at $4,000, according to arrest reports.
The passenger was booked in at 2:22 a.m. Veterans Day on the misdemeanor Bowie County warrant for violation of probation, according to arrest reports.
I-30 West Traffic Stop
HCSO Deputy Josh Davis stopped a Toyota Corolla at 3:35 a.m. Friday at mile marker 116 on I-30 west for a defective license plate light and expired registration. Upon contact with the driver, Davis reported he could smell a marijuana odor and noticed a small baggy containing suspected marijuana in the 25-year-old's front shirt pocket.
Davis then advised the Grand Prairie man he would be conducting a probable cause search of the car. Two large bags of suspected marijuana were found in a backpack in the trunk, Davis alleged in arrest reports.
Demetrice Rashun Watson Jr. was taken into custody at 4:34 a.m. Nov. 11, 2022, and the car was impounded. Upon arrival at the sheriff's office, the suspected marijuana was weighed. The small bag weighed 3.46 grams and the two larger bags together weighed 2.02 pounds. Watson was booked into the county jail at 5:03 a.m. Friday for possession of 4 ounces or more but less than 5 pounds of marijuana (roughly 2.03 pounds), a felony offense.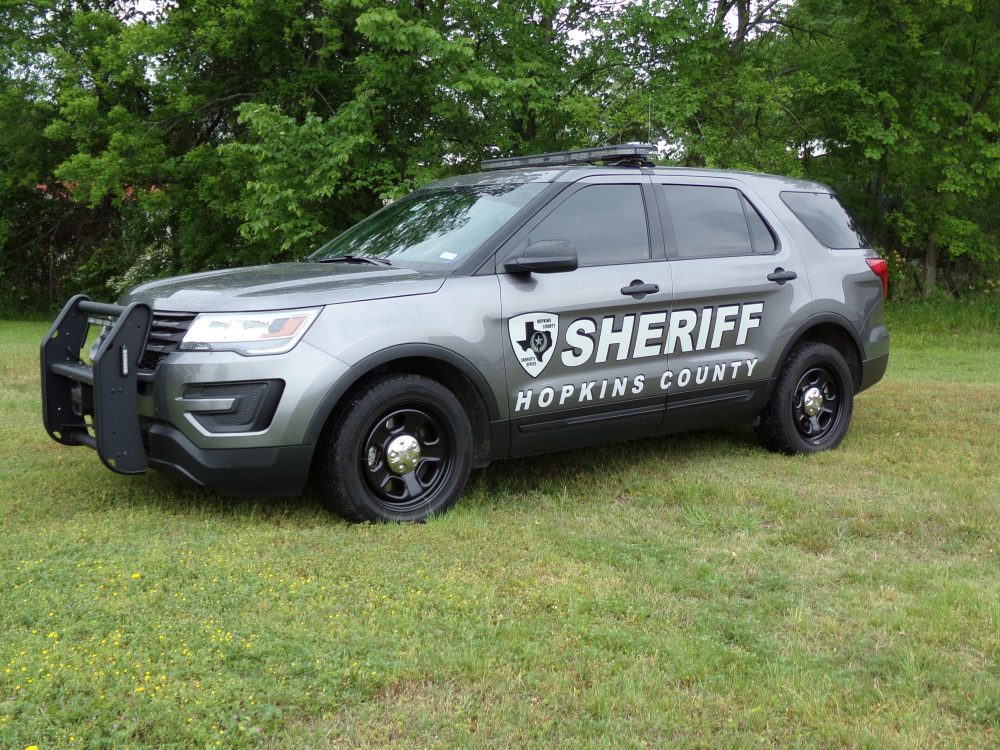 KSSTRadio.com publishes Sulphur Springs Police Department reports and news. The Police Department is located at 125 Davis St., Sulphur Springs, Texas. Non-emergency calls can be made to (903) 885-7602.
If you have an emergency dial 9-1-1.
The Sulphur Springs Police Department continues to serve its citizens with pride in its overall mission and will strive to provide the best possible police force in the 21st century.
If you have an emergency, dial 9-1-1
The Hopkins County Sheriff's Office is located at 298 Rosemont Sulphur Springs, TX 75482. You can reach them for non-emergency matters at (903) 438-4040.