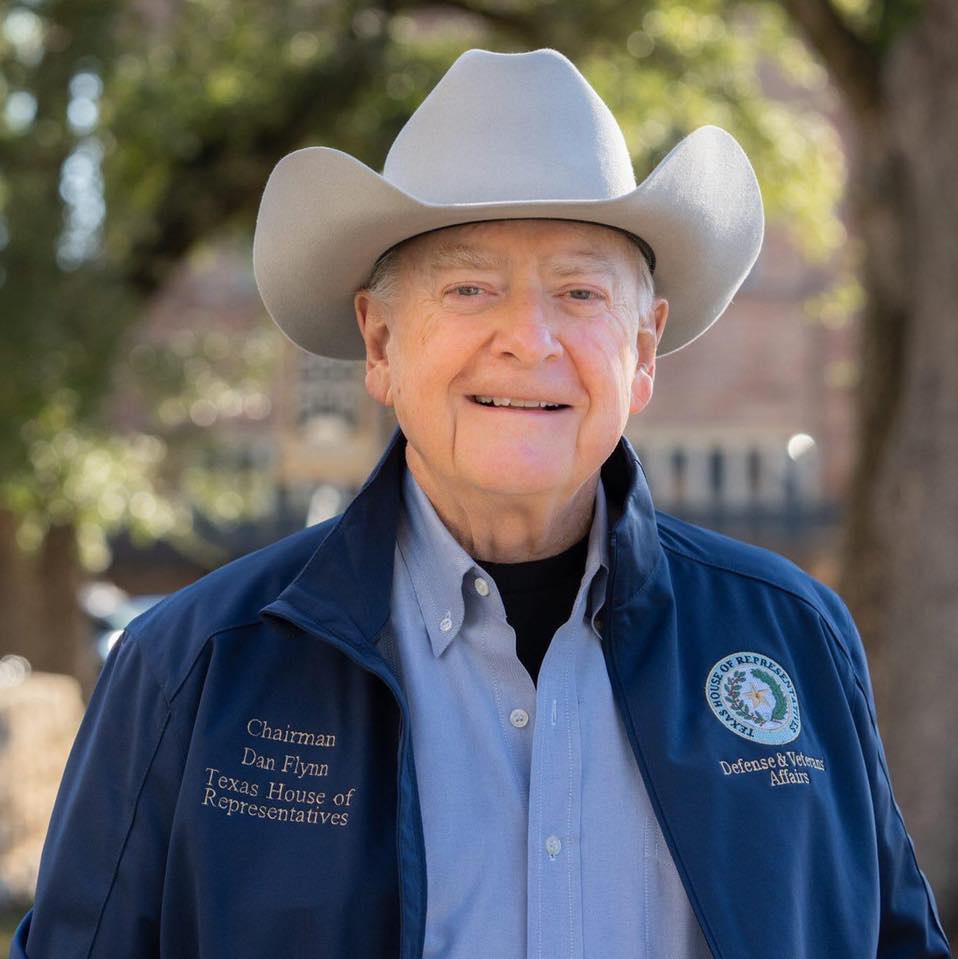 Chairman Dan Flynn, retired State Representative from Van Zandt County, passed away peacefully Friday morning, Oct. 28, 2022. Layman, Father, Husband, and Rancher, he was a well-known protector of life, an advocate for a strong border, low taxes, and a hero to many.
His accomplishments include passing legislation that increased transparency in state government operations, strengthen border security and modernized the legislation under which the Texas Military Forces operates.
He served Texas in the 36th Infantry Division, during the Vietnam era, and as a Brigadier General in the Texas State Guard before retiring from active service.
Representative Flynn was also a leader in obtaining funding for new buildings including a Music Hall and Planetarium at Texas A&M Commerce and getting the property for the Van Zandt County Veterans Memorial site in Canton. He also was one of the original organizers of the Van Zandt County Council of Communities. That's the vision group that put together the Annual Van Zandt County days at the capital. Additionally, he was an active member of the Van Kiwanis and Canton Lion's Club.
He was a lifelong member of the Church of the Nazarene, building several churches, and serving on the Dallas District Advisory Board for over 20 years. He shared his musical talent as a music minister and traveled with his family across the country singing gospel music with the Westernaires and Joint Heirs, recording numerous albums along the way.
He was also the Deputy Banking Commissioner of Texas and served as a leader in private banking and is known for many reforms that still exist today including rewriting the banking code of 1995.
He is survived by his wife, Susan; his son, Josh, and his daughters ,Tammy and Missy; and five grandchildren, including a great-granddaughter, Charlotte, and grandson, Logan.
His family is anxiously awaiting the day when we meet again in Beulah Land with our Lord and Savior Jesus Christ.
Service Details:
Viewing Nov. 3, 5-8 p.m. Eubanks Funeral Home in Canton
Service Lakeside Baptist Church in Canton 2 p.m. Nov 4,
Texas State Cemetery for internment 2 p.m. Nov. 9, in Austin