Week Leading Up To Christmas Concert Designated As Northeast Texas Choral Society Week
Northeast Texas Choral Society is celebrating 25 years of quality choral presentations, with the annual Christmas Concert, entitled appropriately "Silver Bells." Singers and members of the board were present during Hopkins County Commissioners Court Monday morning to receive a proclamation designating the week leading up to the 2022 Christmas Concert as NETCS Week in Hopkins County.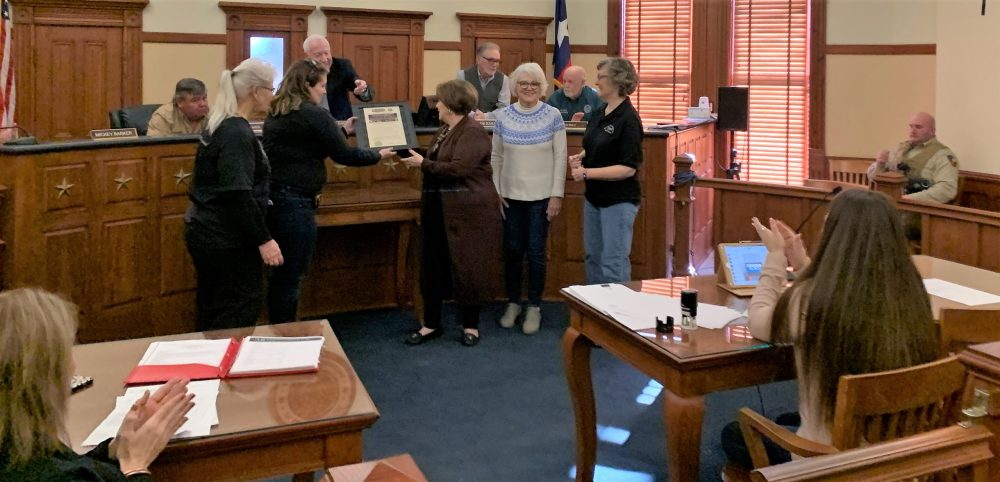 The Choral Society first came about in response to a request for back up singers for a musical performance conducted on the square in Sulphur Springs in 1997. In May of 1998, the first call for auditions resulted in 110 individuals from all walks of life responding with one common desire: to sing for the community. On June 8, 1998, the first rehearsal of NETCS was held at First United Methodist Church in Sulphur Springs, where the singers continue to meet weekly. On July 15, 1998, NETCS performed its first song, "Texas, Our Texas," during a reception for then Governor George W Bush. Carol Ruth Allen, founding director, continues to direct the Choral Society.
Hopkins County Judge Robert Newsom proclaimed the week of Nov. 28, 2022, as Northeast Texas Choral Society Week in Hopkins County, in recognition of the group's 25th anniversary.
"Thank you. We appreciate it. We love, love being able to sing and perform and be apart of this beautiful community that we love it. It's the hearts' desire that we bring music and joy and harmony and understanding, one to another, one song at a time," said Allen.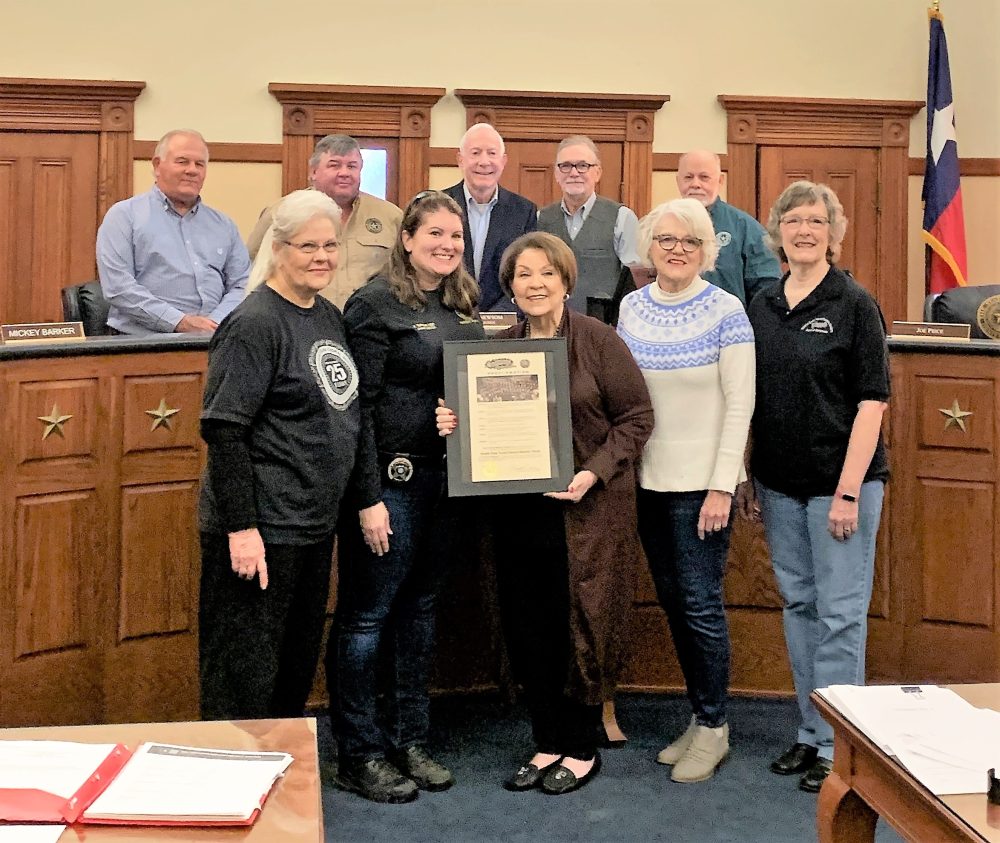 She invites everyone to the 25th anniversary concert, themed "Silver Bells." The concert will begin at 7 p.m. Saturday, Dec. 3, and 2 p.m. Sunday, Dec. 4, in Sulphur Springs High School Auditorium at Hopkins County Civic Center.
"If you've never been before, please come. We encourage you to come. This will be a concert unlike any we've ever done before. This one is really, really special," Allen said. "Please come and bring your family."
First responders, firefighters and police officers, and veterans will be admitted to the concert free of charge.
Tickets for Silver Bells maybe obtained from the singers or online on Northeast Texas Choral Society's website, https://www.singerscount.org/shop, or may be purchased at the door, provided the event does not sell out.