Couple Was In Their Truck When Trees Fell On It, Trapping Them Inside, But Sustained Only Minor Injuries
At least three homes were destroyed by the tornado which swept through Hopkins County Friday night. One couple had to be cut out of their vehicle after trees fell on it at their residence, which was decimated, but were reported to have sustained minor scratches. No other injuries were reported in Hopkins County, Assistant Fire Marshal Rodney Caudle said late Saturday morning.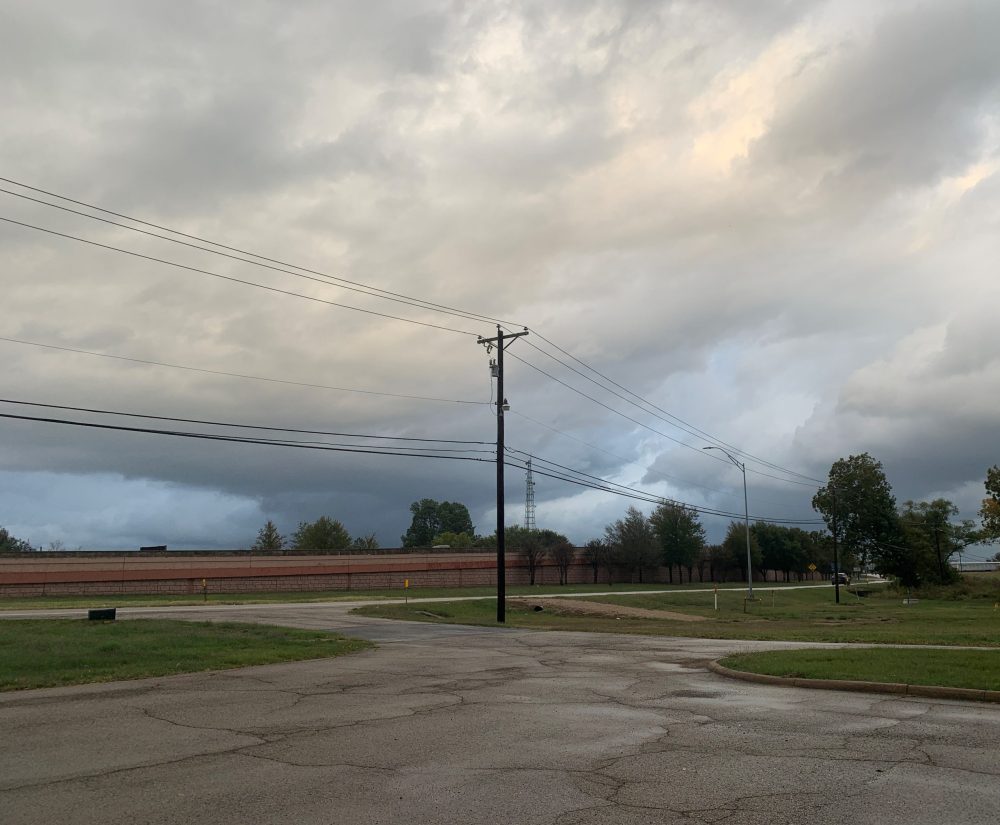 The tornado was reported to have touched down southwest of FM 1567 near FM 3389 in a hayfield, where a few haybales were reportedly knocked over The first residential property in Hopkins County the tornado was known to have blown across sustained tree damage.
The next house, that of David and Mary Talley, was reported to have been in the direct path of the tornado, Caudle said.
David Talley reported he and his wife got in their pickup to go get fish, unaware the tornado was headed their way. The truck was reportedly moved a bit, and a tree fell on the hood of their pickup, trapping them inside of it as their home was knocked down in pieces around them. They called 911 and fire departments responded to cut trees out of the way to get them out of the vehicle.
While they lost their home and vehicles, the couple only sustained scratches, the HCFD assistant fire marshal reported.
The tornado reportedly continued from that Talley residence northeast to County Road 1181, where a house was reportedly picked up off of it's foundation and moved 100-150 feet, leaving part of the home standing and destroying the other half, scattering pieces of the structure and debris across a nearby field.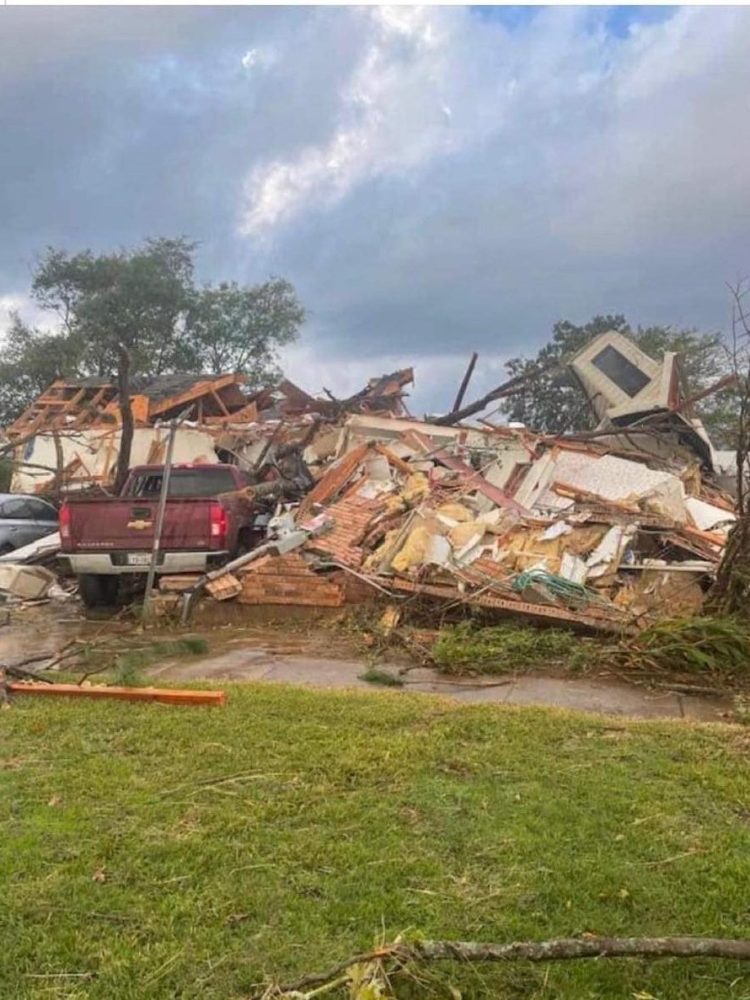 Another house in that area was reported to be in pretty bad shape, sustaining water and extensive tree damage. No one was reported to have sustained any major injuries as a result of the tornado/storm cell, however, Caudle reported Saturday morning.
Fire departments and the Salvation Army responded Friday night to the areas where the tornado was reported. One family in the CR 1181 are whose home was damaged received assistance from the Salvation Army with lodging for the night.
Caudle said residents in that area were out Friday and Saturday following the storm, offering to help their neighbors and emergency responders in any way possible. County officials and residents Saturday morning were out surveying damage. Trees were being moved, and clean up beginning. Those with damaged homes are sorting through their belonging as best they can, awaiting insurance personnel to arrive where applicable before any further work can be done toward recovery, officials report.
Although Sulphur Springs got very dark with the cell passing over, city officials at 5:45 p.m. Nov. 4, 2022, reported no injuries nor damages had been reported in the city.
Caudle Saturday morning said he was not away of any other significant tornado-related injuries or damages in Hopkins County.
Neighbors to the north were not as fortunate. Sulphur Springs sent a truck and crew and county firefighters also reportedly responded around 8 p.m. Friday to a request for mutual aid in Lamar County after the storm blew on its way to Oklahoma, but the Hopkins County crew members did not remain there for an extended period of time Friday night, officials reported.
Hopkins County EOC and Sheriff's Office ask anyone who has damage in their area to email their location information and photos, if possible, to [email protected].