One person was arrested following a two-county Intestate 30 chase Thursday morning, according to sheriff's reports.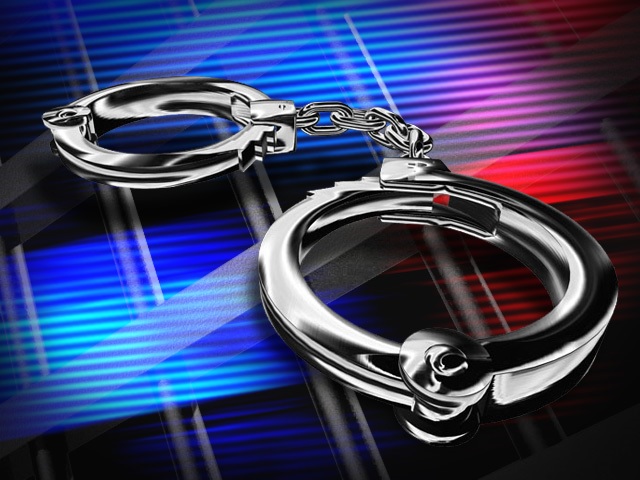 The incident began when officers attempted to make contact with the occupant of a vehicle to see if the motorist needed assistance. The driver of the vehicle in question, reported to be a female, took off on I-30 west. Hopkins County Sheriff's Office deputies and Cumby Police Department officers pursued the vehicle.
According to law enforcement reports, the woman at one point tried to back over an officer, with shots fired. The vehicle did ram into a HCSO vehicle at one point. The pursuit continued at varied slow speeds ranging from 60 to 30 at times west through Hunt County, where Texas Department of Public Safety and Greenville Police Department were reported to have joined the chase.
The chase continued to mile marker 90 on I-30 west in Hunt County. The female was taken into custody around 9:30 a.m. A Taser was reported to have been deployed during that process.
The woman was transported by HCSO Sgt. Richard Greer to Hopkins County jail, arriving around 10:40 a.m. Nov. 10, 2022. A V-cell was reported to be requested based on the woman's unruly behavior.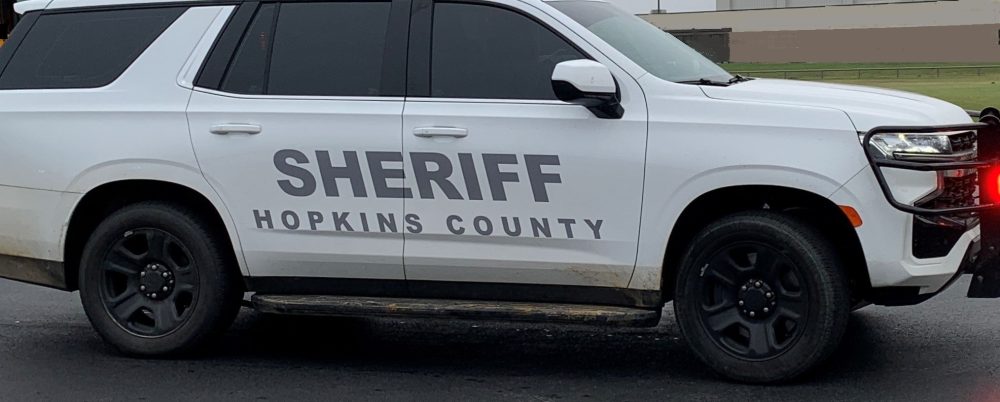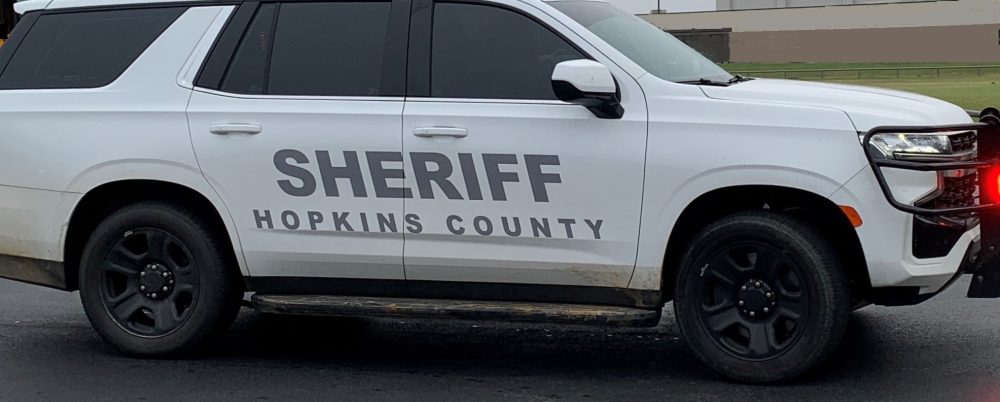 ---
The Hopkins County Sheriff's Office is located at 298 Rosemont St., Sulphur Springs, TX 75482. Non-emergency calls can be made to (903) 438-4040.