By Johanna Hicks, B.S., M.Ed., Texas A&M AgriLife Extension, Family & Community Health Agent, Hopkins County,

[email protected]
This time of year, many folks are gathering for football-watching parties, high school sporting event celebrations (by the way, congratulations to the Sulphur Springs Lady Wildcats Cross Country team for qualifying for state!), and autumn get-togethers with friends and families. And of course, Thanksgiving will be here before we know it! Many of these celebrations include food of some sort.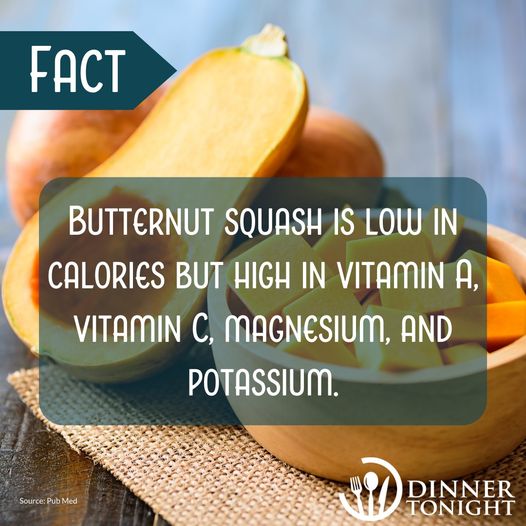 When teaching my diabetes classes, I explain that summer squashes (yellow straight or crookneck and zucchini) are low in carbohydrates, while winter squashes (butternut, acorn, kabocha, and pumpkin) have more carbs. Both types are delicious and contain vitamins and minerals that are helpful for the body. One of my personal favorites is butternut squash. Butternut Squash is not only low in calories, but packed with fiber and loaded with nutrients such as vitamins A, C, magnesium, and potassium.
Who knew squash could be creamy and cheesy? Just add a little spinach and sun-dried tomatoes for your new favorite fall recipe. Add these ingredients to your list for an easy and healthy appetizer that will tempt all your guests. Enjoy this recipe to share with your friends or family!
Butternut Squash Dip
Ingredients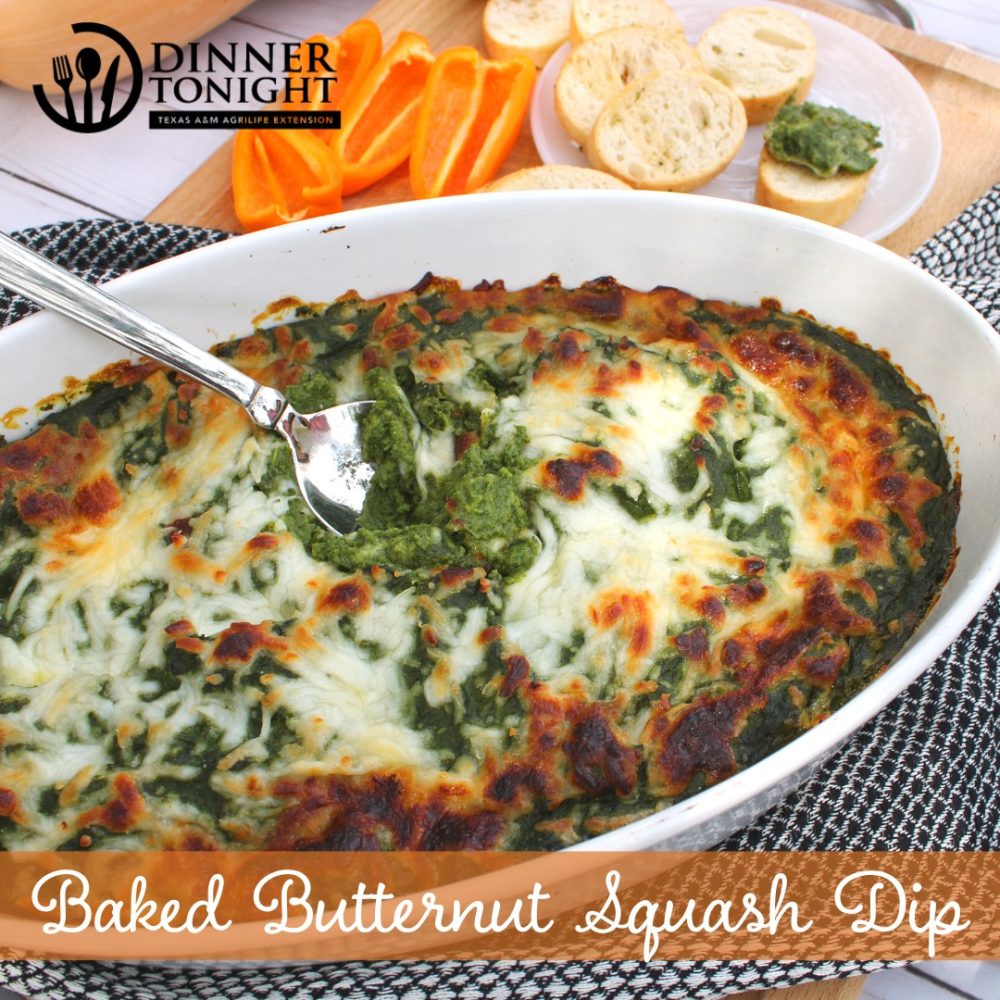 2 cups butternut squash cubed, steamed
4 sundried tomato halves in olive oil drained
2 cups spinach leaves frozen, thawed, and drained
1 cup ricotta cheese low-fat
1 Tablespoon Ranch Dip Mix
3 Tablespoons water
1 cup mozzarella cheese nonfat, shredded
Directions
Preheat oven to 375 degrees F.
Put cooled steamed squash, sundried tomatoes, drained spinach leaves, ricotta cheese, ranch dip mix, and water into a blender. Combine until smooth.
Pour the mixture into an oven-safe baking dish. Stir ½ cup of mozzarella cheese into the dip.
Sprinkle the remaining mozzarella cheese on top of the dip.
Bake for 20-30 minutes until heated, and the cheese is browning on top.
This recipe makes six ½ cup servings. Nutrition information: calories 60; total fat 1.5 g; sodium 260 mg; carbs 6 g; protein 7 g
Enjoy this recipe and enjoy the cooler temperatures!
Closing Thought
Good friends are the rare jewels of life…difficult to find and impossible to replace!
---
Contact Johanna Hicks, Texas A&M AgriLife Extension Family & Community Health Agent at the Hopkins County office at P.O. Box 518, 1200-B West Houston, Sulphur Springs, TX 75483; 903-885-3443: or [email protected]